So I wrote this post back in August 2012, about signing up for a crazy race, Ironman Coeur d'Alene.  That decision was crazy.  But it was also a great idea born out of crazy… and an amazing journey.
When I stop and write a post like I did the other day, I really had to think about what in the world was going on.  When I know I am getting stronger, but struggling mentally.

After discussing these things with the Expert (who is planning on Ironman Chattanooga in 2015, and Beach 2 Battleship in Wilmington, NC–the half this year)… he and I knew that it was time.  Especially when, the other night, I was actually resting  a plate of pizza on my belly, in my reclining chair…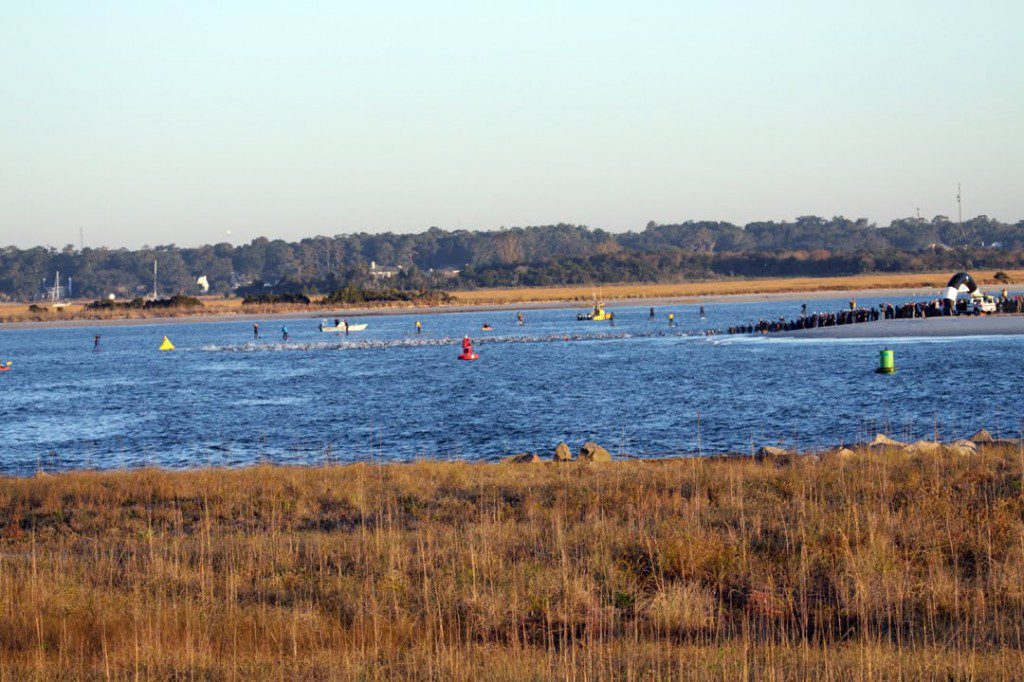 Whoa, nelly.  Time to focus.
Time for me to make another crazy leap.
My poor Coach Brett.  He had a heart attack.  Not to mention that he told me "no" a few weeks ago.
Me:  "Can I register for…"
Him: "Nooooooooo."  (Although there may have been more "o"s than that.)
Then when I told him what I had done, he said I was just like one of his children.  Disobedient.
("But cute," I thought.  Heh heh..) 🙂
This morning, I registered the Expert for his half at Beach 2 Battleship.
Then I registered myself…
…for not  the half.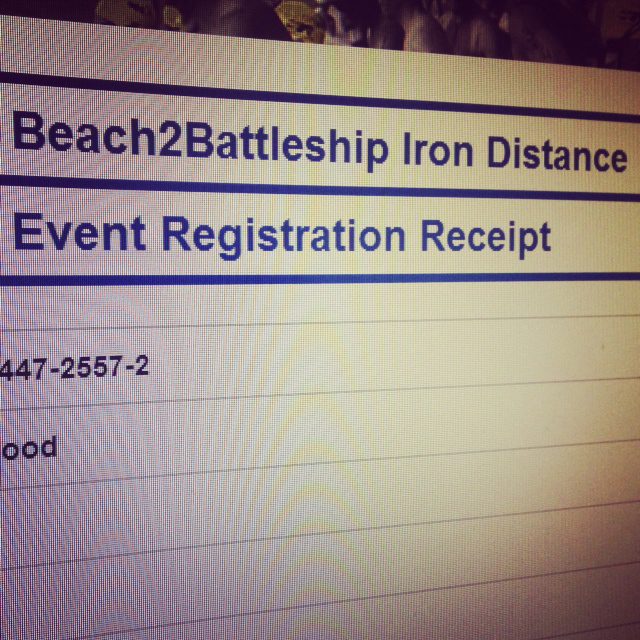 Family meeting, Expert on board and ready to train his way to IMChoo 2015 with me, and a job situation that is going to be awesome.
I am so excited to get back in the saddle, and reach reach reach…for another big goal.
Let's go. It's the final date on the 2014 Race Tour. October 25, 2014.