So the Expert always laughs at my movie choices.  He claims that if it's not a movie about "someone finding themselves," I have no use for it.  Maybe because I am on a never-ending quest of "finding myself."  And it's funny how much of "myself" is tied up in career.  And recently, triathlon (go figure).
So career. Yes. Ah, the life of a lawyer.
So I have tried to love and cherish and honor the majesty of "the law."  Oh "The Law." The abstract picture of all things just and fair and powerful.  The Expert bought me a signed first edition of the blessed Sandra Day O'Connor's book, The Majesty of the Law. And while I find her exceptionally fascinating and kick-ass for women everywhere, I read about 20 pages into that book and thought: Sandra Day and I are not the same person.
I do not love the law.
[Caveat:  I recognize that some of you out there LURRRRVE being a lawyer.  And all I can say is:  Good. For. You.]
Now, I tried to love the law.  I came out of law school thinking, "I will  (dammit!) love this profession."
However, sitting in the first day of Civil Procedure class in law school, I should have had a clue.  I did not understand a hill of beans what the case of Pennoyer v. Neff actually meant… and what "civil procedure" actually was.   I sat there, on my first day of class, thinking, "Get up. Get up and leave. This is not for you. You are not this."
And I might have left, but I had made one friend at orientation.  And she didn't appear to leaving, so I thought I might stay too.
I have tried out all areas of the law, like a trip through the Target shoe aisle.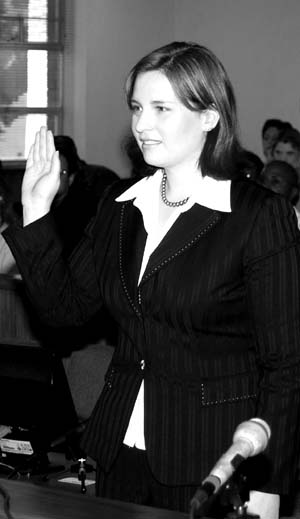 I mean, I have given everything I am qualified to try… a fair shake.
So, yes, I should have walked out of law school, and slunk back to my dreams of becoming a poor, starving journalist living in New York City.
Because that was over eleven years ago, and I am still Tweeting at assorted magazines and media, begging to let me write for them.  It's like a long lost love that I can't have. I keep banging my head against the wall.  Writer.  Let me write!
One day, as I was deep into the new lawyer misery (I had been practicing only a few months), I flippantly mentioned my dream of writing to a neighbor.
And my neighbor said to me, "You can still be writer. Writers just write. So write. Be a lawyer. But write too. Be a writer too."
[Why that had not occurred to me, I have no idea.]
So I wrote about my kids.  (A Mom Blog! How original of me!! ). I started several fiction pieces.  (These are kind of crazy, though. Not sure what to think about those.)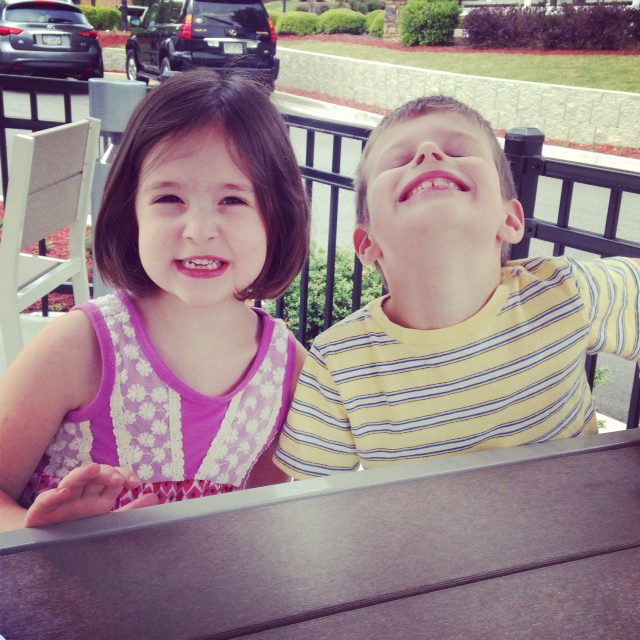 But then I wrote about my journey to become a triathlete. (Ah-hem…that's this blog, by the way).
And all the while, I went through the motions of being a lawyer. I stuck around, lawyering and having babies and billing hours and losing my mind, because that's what we "lawyer-types" do. We persevere! We win!
But I never gave up the ghost.
I never really gave up on my deep, dark dream to be a "real" writer. Like being able to make a living doing it. (And be able to write things like that last sentence, which isn't a complete sentence!).
So I wrote a book.  I've guest-posted. I've been published in Triathlete. And recently, I finished up a chapter in the upcoming book from Another Mother Runner.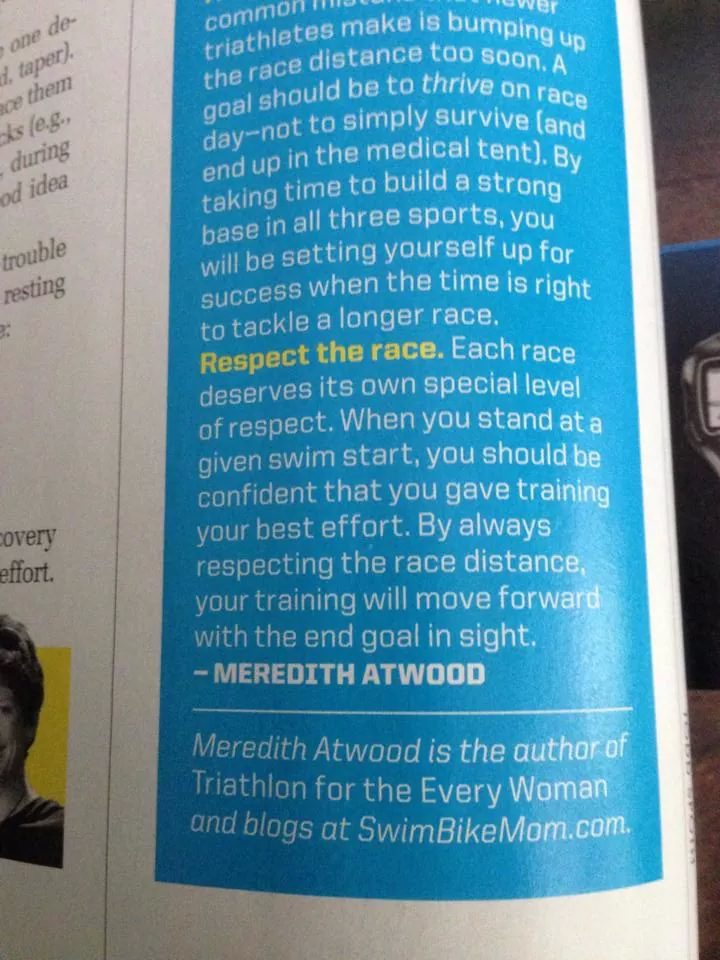 I write. I am a writer. (Sounds like "I run. I am a runner", eh?)
But, in the past few months, I have reached my tipping point.  Life, career, family, triathlon.
Life Tetris is way too much.  The pieces keep falling, faster and faster, and I can't rotate or fit them quickly enough…and all I see is F-A-I-L.
It's all way way too much.
Swim Bike Mom, also, has grown to the point where I can't really handle it like it hobby. And Swim Bike Mom is too important.
And I don't mean that "I" am too important… I mean the mission  of Swim Bike Mom is too important.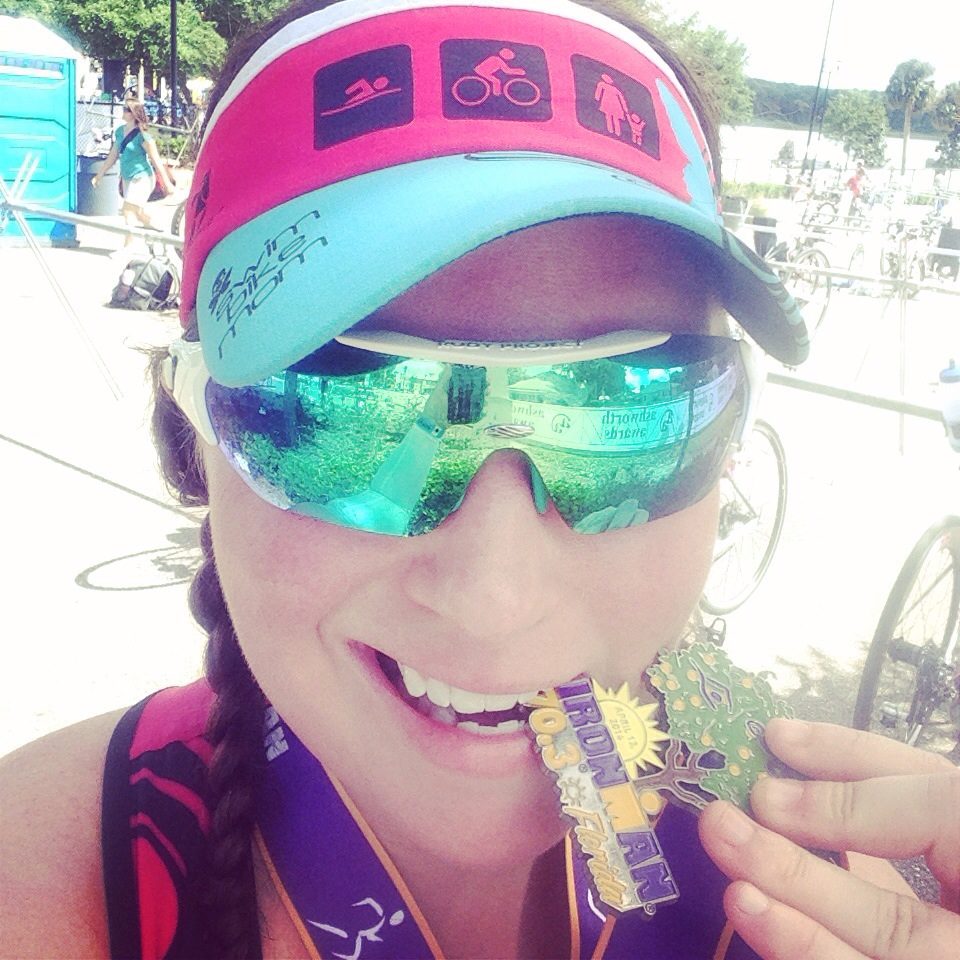 Being a support network for triathlon–for new triathletes–men and women of all types, shapes, abilities, etc.  The acceptance of triathletes of all types.  The pieces that "need" to be written–and not just MY ramblings.  But real resources for real people. There's stuff that just needs to be done. (And not writing posts like yesterday's. Forgive my non-motivating ass. Maybe even this one…)
I mean, we're an Army now, for Pete's sake!
Lots to do!
Then there's my kids. (Oh yeah, them! 🙂 )   I would like to see them sometimes.  Right now, I see them a little bit.  (And that's fun sometimes, too.)  But man, they are starting kindergarten and 1st next year–and it's only going to get crazier from there.  And I have to stop working four jobs.  [And for those of you who don't know… I actually do have four jobs. No joke.]
And I'm actually getting to that little Swim Bike Kid, #2.
Stella: I want to be an Ironman like mom.
James: I want to be a scientist and fisherman. I hate Ironman.
[Well, alrighty then. 🙂 ]
So the Expert and I crunched our heads together, trying to find some sanity.
"Maybe you can do your lawyer job part-time," the Expert said.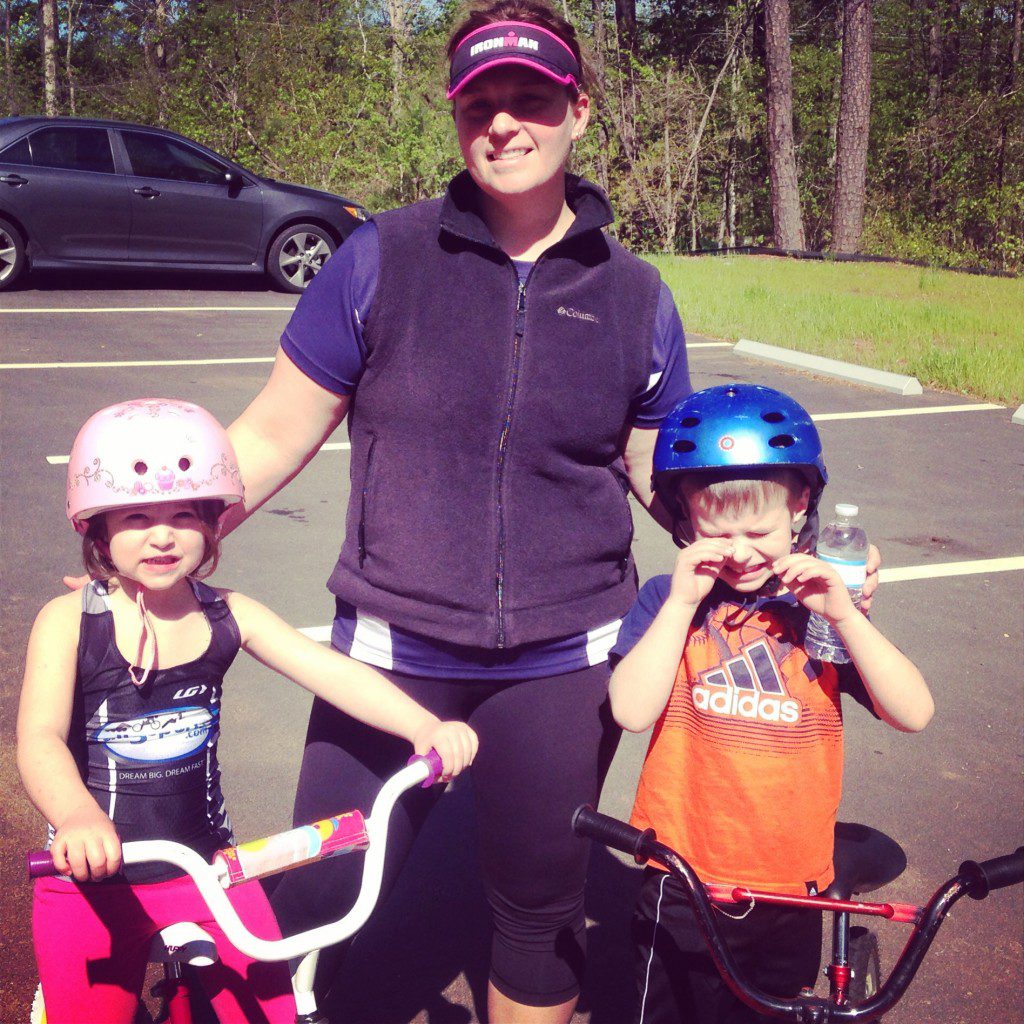 "Maybe," I said. "But I don't really know how that would work. I'm still commuting like crazy.  That's still going to restrict your travel schedule. And we're still just living in madness, while I am working four jobs."
He said, "You don't work four jobs."
I named them.
He said, "Oh.  Yeah. You do."
"Okay," he continued, "Why don't you quit your legal job?"
"Ha," I said, "Yeah, freaking right."
He was serious.  And this was a talk we had way back in December.
It was literally four months before I could even think  about letting it go.  Before I could even adjust my thinking to "not" being a lawyer.  Because having a career (even as a lawyer) is a big part of my identity. It's part of who I am.  My dad told me from a very young age, "Never depend on anyone for anything. Be your own person."
I work. I "mom". I paint, I clean, I write, I break my shoes…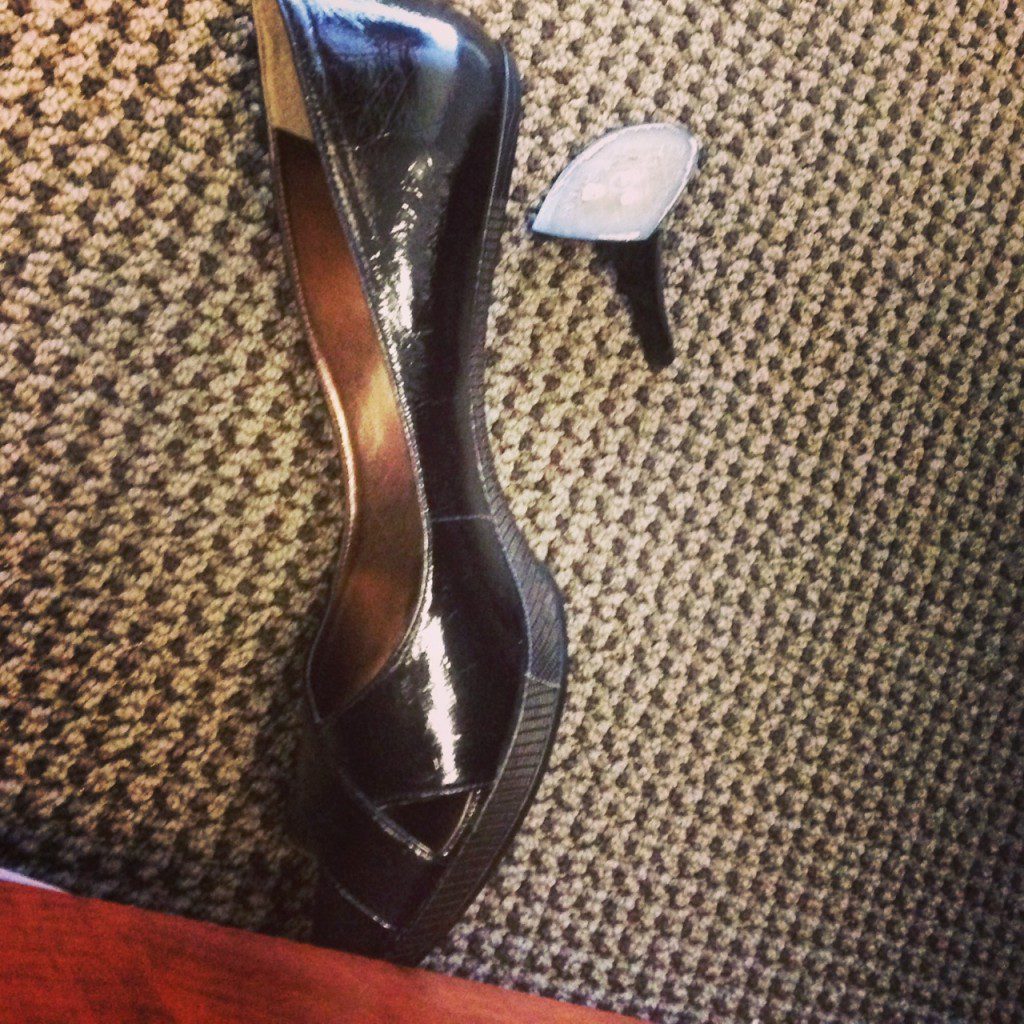 I "do it all," even when doing it all is about to freaking kill me.
Plus, I really love my firm. I love the people I work with. They have been nothing but wonderful to me. I don't really "lawyer" in the traditional sense of the word–meaning, I'm not litigating and practicing as I had before.  So I'm pretty happy here.
And that made the decision–to do what's best for me–even harder.
So no matter that I have been only one small mental breakdown away from a serious stay in the mental house down the road (and no, I am not mocking this… I am dead serious–depression is very real to me), I have still hung on to this ideal that I must continue this rat race.
But then a really funny thing happened.  I realized that I was making the last tuition payment to the kids' school and daycare.  I realized (with the help of the Expert and his trusty spreadsheet) that my job was merely to fund  daycare and nannies and fancy shoes and work clothing and gas to get me to  the job.  That we ate out way too much, spent way too much money on the weekends and all of this because we were in this crazy hamster wheel of insanity… no time to cook or clean or anything (but triathlon!).
All of the sudden… something clicked.
It doesn't have to be this way.
There are other ways to do things.
So over some beer (as all great decisions are made), the Swim Bike Family decided.
"Yes, I will quit my job."
And Swim Bike Mom and my other two jobs will be my career(s). But there was one problem.
I couldn't do it.
No matter how garbled my gray matter was (is),  I couldn't walk out on the best legal job I've had, on the people I really care about.  I had to figure something out. So like any writer would do, I wrote a proposal for part-time work. That would allow me to be a mom, an attorney and do other things with SBM.  I wrote a proposal and I was pretty proud of it.  It really seemed like it was going to work.  Then I wasn't sure it was received well.  Then it was weird.
But like most things, everything works out in the end.  And that's amazing.
I am actually switching to part-time legal work in the summer.  Part-time.  W-O-W.
So what does this have to do with triathlon?
Well, everything really.
Because triathlon allowed me to dream big and keep dreaming.  Through swimming and cycling and running, I found my voice–what I loved and what I could write about. I never gave up hope that I could write.  But I also continued to write–I never stopped trying to make myself happy in my career, one way or the other–and triathlon gave me the outlet to do it.
It has been years of writing… between all my blogs, I have over 2,000 posts.  That's a whole lot of blabbering. So.  I am a writer.  And I am a runner, no matter how slow I am.
And turns out that those are two very special things to me.
But I am also many other things, too. One of which (attorney) still gets to be a part of my identity, in a way that is pretty special.
I took many of your words (from yesterday) to heart.  This morning, I got myself up and went to the gym.   I ran, did some core work, and lots of lunges.  And it was good.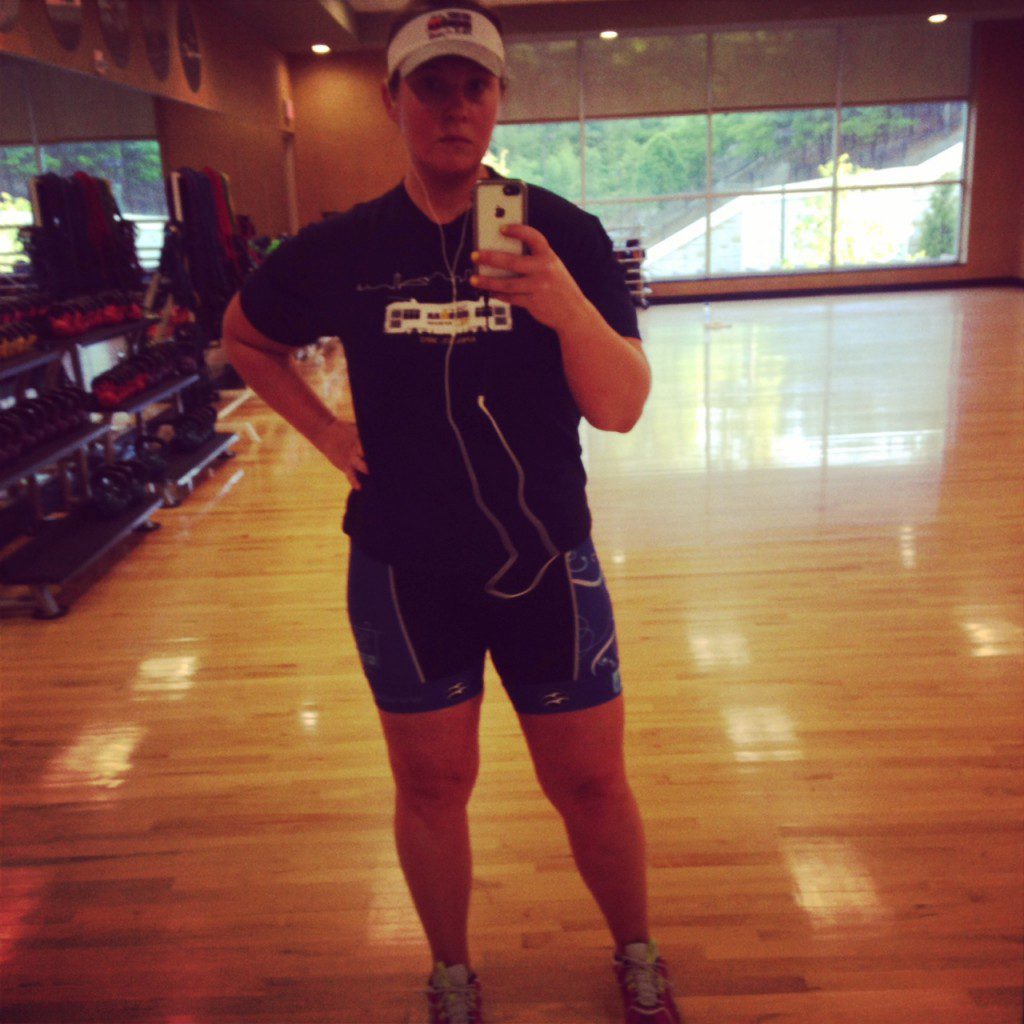 While I still don't know what is going to happen ten years from now (or ten minutes), I do know that I am finally feeling like a true(r) version of myself.  Yes, my training may not be perfect, but sometimes other things are falling into place.  And something always has to give.
I may never actually find myself.
I'm too… Neurotic.  Spastic.  Weird. Compulsive.  But I care about triathlon.  I care about all of you who have been where I have been—and I look up to so many of you, who are where I aspire to be. So figuring out who I am may continue to be a very public, very embarrassing tale… But I have never seen the point of writing if it doesn't come from a crazy place. 🙂
Therefore, no matter what, at least trying  to figure out who I really am…  is a step in the right direction.
#justkeepmovingforward