Sometimes that hardest step to make… is the FIRST step.  And I'm not sure why I feel like I am making a first step here.  But my momentum is really weird right now.  Last weekend, I had a huge workout–very motivating. And then this week, was nothing but distractions and poor training and excuses.
I just did a 70.3 a few weeks ago, for Pete's sake.  But since that race was so disappointing (on many levels) for me, I guess I just feel like… yeah, I'll go ahead and say it… a failure.  A fraud.
Give yourself a break, Meredith.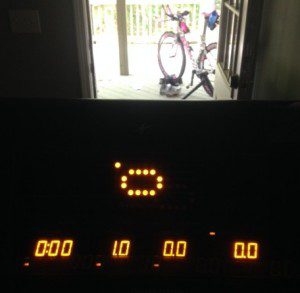 But somehow, I am tired of giving myself a break.
I feel like 0.0.
I want to someone to break hard on me, and be nasty and tell me that I am slow and I suck and I need to get my act together…
Takers?
Please and thank you.