Every once in a while, I have one of those "character building" workouts.  Now, granted, each time my body gets in a bike saddle or laces up shoes to run, I am technically building a whole helluva lot of character (compared to my former year 2010 self).
Still.  When I really think back on the last almost-four-years of tri-ing, I can count on my hands the number of true character building workouts. And today was one.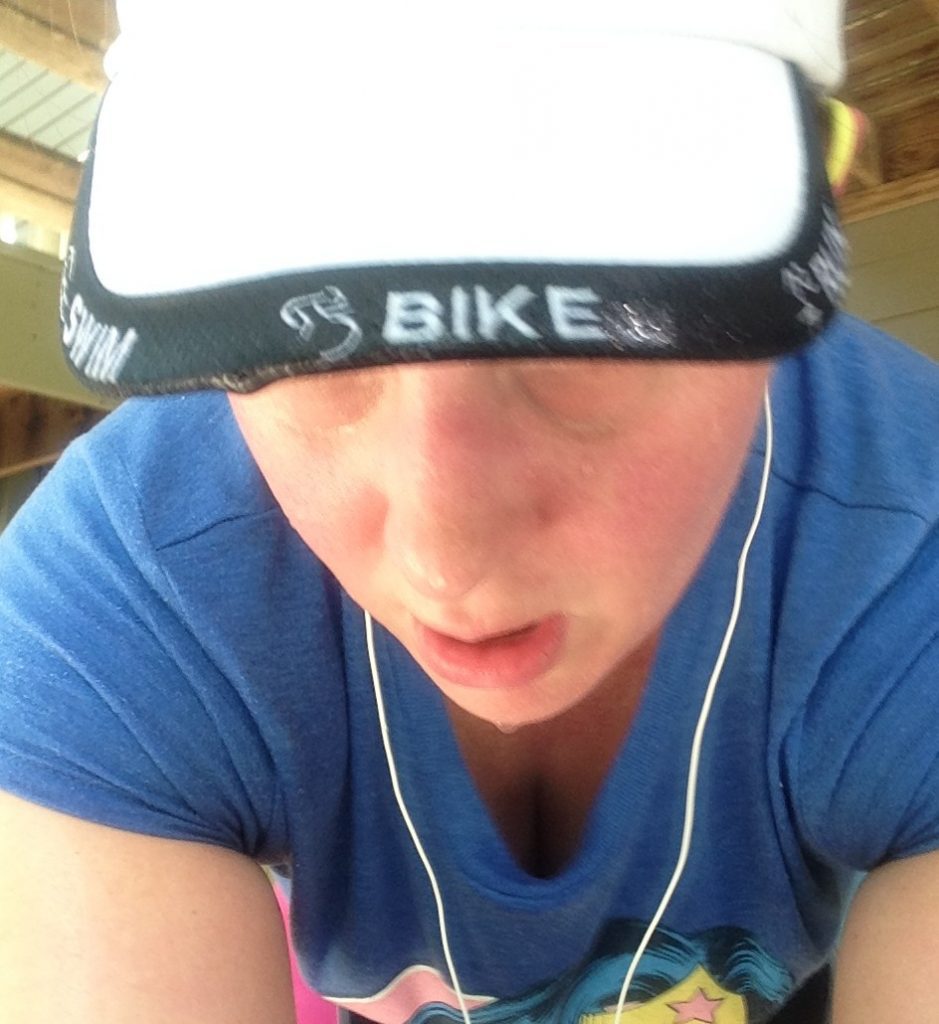 The Expert hit the road for San Diego on Saturday for work (bastard!), so it was just me being the one with the kiddos. Always a workout challenge.  Always.
(Sidebar: Expert went for a run while out in San Diego.  Returned back to his room only to discover he was rocking MY Hello Kitty shirt.  Thought he had his gray t-shirt. Nope! Meow!)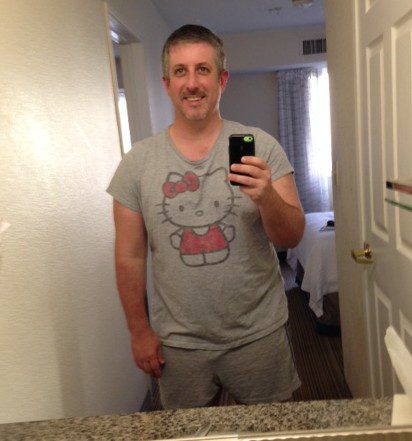 Back to the kids and trying to workout with them…
Well, this morning, I bribed them.
"If you leave Mommy alone for 2 hours (yes TWO HOURS), I will take you to get a treat after lunch."
(Knowing damn well that they couldn't possibly do it.)
The day was gorgeous, and even though I couldn't get outside to ride… I went OUTSIDE to ride. Took my bike and the trainer to the back deck, all the doors to the house flung open (and letting in all the pollen), and I started my ride.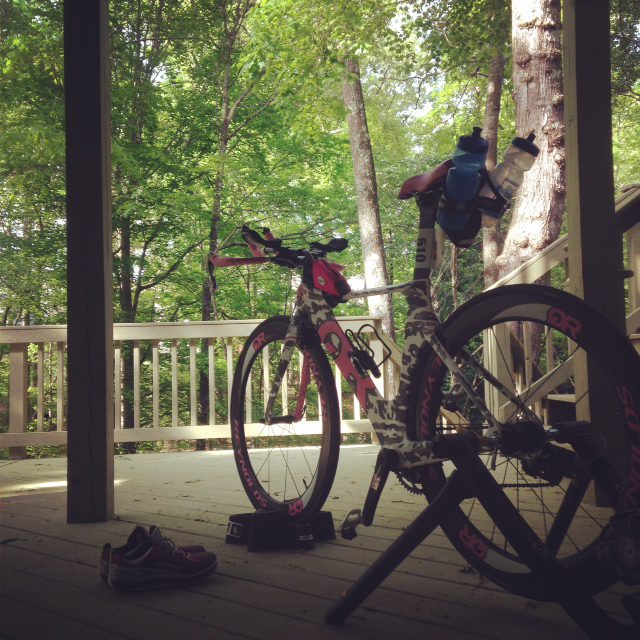 As I mentioned before, I've been riding with a power meter for a bit now, and thanks to Coach Brett, I have really seen some great improvements on the bike.
So I did a Functional Threshold Power test when I got my power meter.  It was disappointing to say the least.
Now, almost 3 months later, I have shattered my prior FTP, riding today at THAT FTP for more or less 1.5 hours.  Granted, I almost passed out and died. Especially with a run peppered in the middle AND after.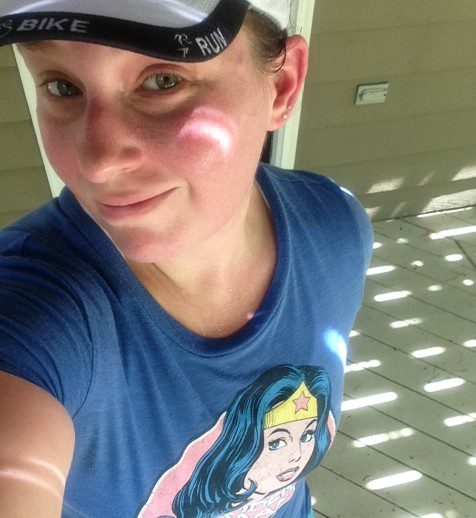 But it was one of those workouts.
One of those life-changing workouts that everything just clicked for me. I realized that while I'm not thrilled with some parts of my tri training or my body–that I am strong and I have the capacity to get so much stronger. So much faster. That I can endure serious pain in the saddle and push myself for much longer than I ever thought possible.
For yet another example of growth…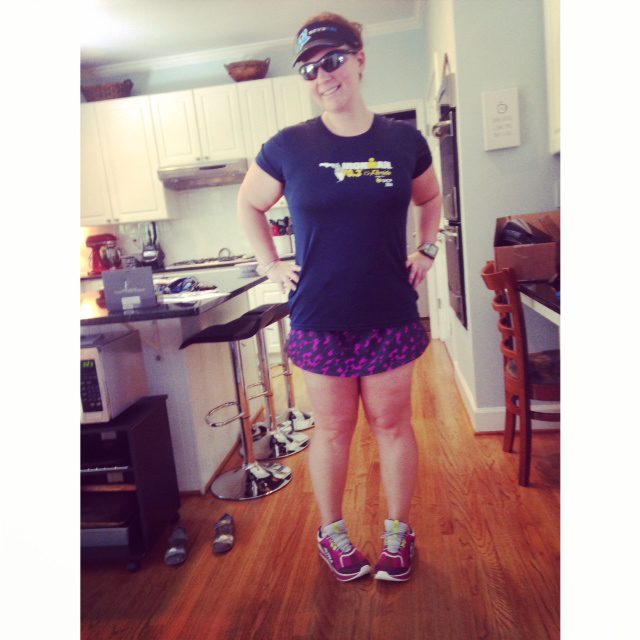 Yesterday, I went running in a running skirt.  Man, I LOVED feeling completely nekkid running.  And that's exactly how I felt.  But the damn thing was so short. I reached down at one point, as I was running up a hill, and realized that the cars driving by were seeing my tush… lawd!  I mean, there's those little shorty-shorts, but still. It was really hard for me not to care… I ALMOST didn't.  But I did love the freedom of the skirt.
Also, testing out my new Altras (shoes), and really so far, a big fan.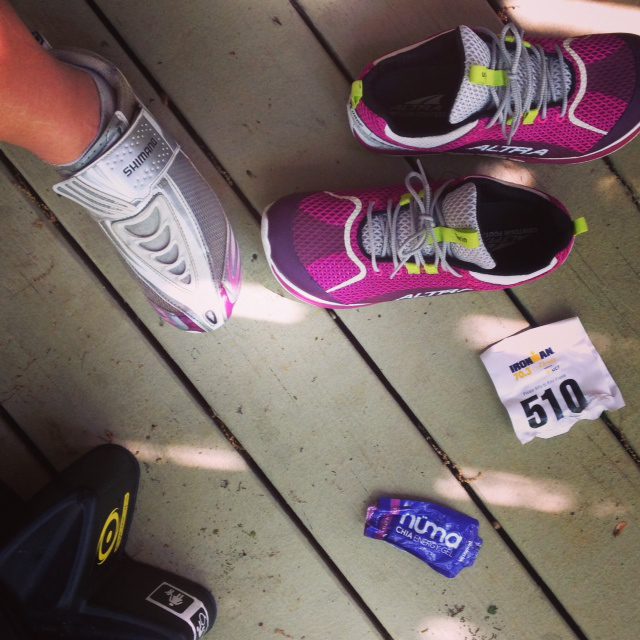 So the kids were good. Momma got her workout.  They got milkshakes.  We went to the grocery and Sherwin Williams.
I felt so good today, in fact, that I came home and painted the family room from a heinous baby blue, to a lovely shade of "I had a badass training day" taupe. Then I realized I had no parts for my rollers… and I had to finish it off with a brush.
(Lots of cursing with that one)…
But it was done.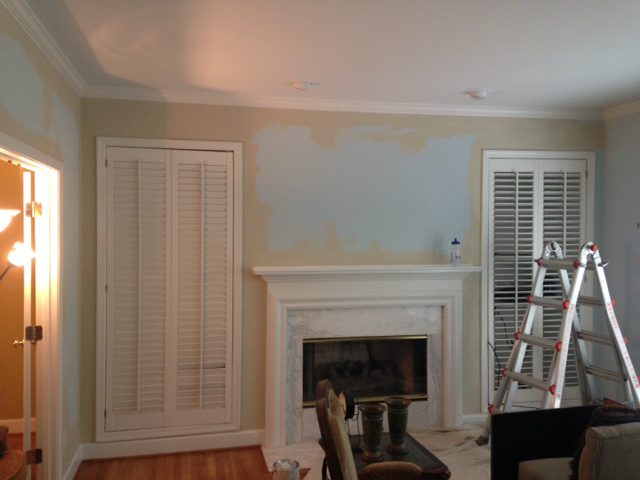 And am feeling pretty tired about now.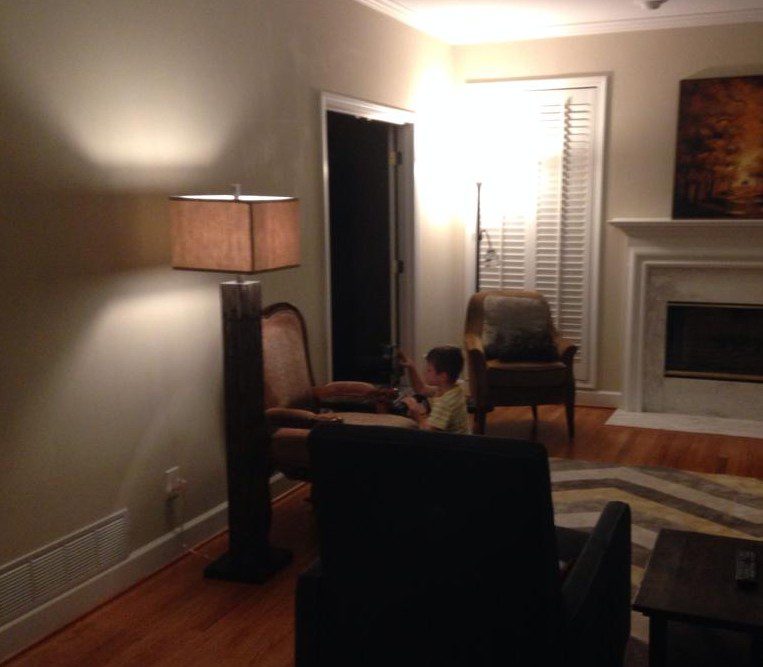 Sometimes the days that kick my butt are the ones I cherish the most.  I feel great and inspired and happy… and like somehow today, I was able to live in the now.  Be present, be grateful, be hopeful… and dream so big again.
It was nice.
(Thanks Coach Brett for the evil workout. Although I was not thanking you about 1.5 hours in…)
Happy Sunday, my friends. Back to the grind tomorrow!