Don't forget to place your order for the 2014 Swim Bike Mom tri and cycling gear by Betty Designs and Zoca Gear.  Friday is the VERY last day to order (ever!).  We will NOT have stock in these so this is truly your last chance.
Be a proud and loud member of the SBM Army for 2014! 🙂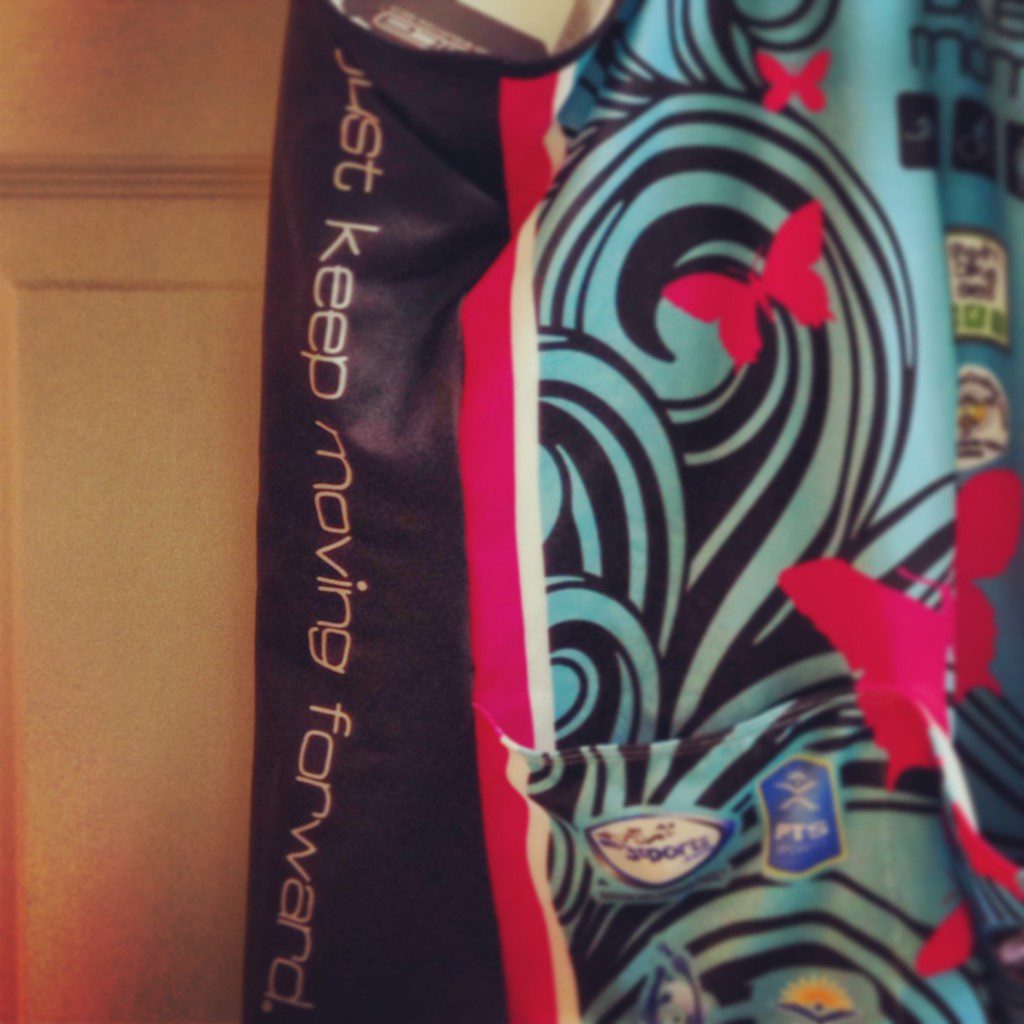 FAQS
1) When will my order arrive?  We should have all gear in our possession around the first or second week of April for a mid-April delivery.
2) What kinds of gear is offered?   Tri top (with or without a built-in bra, in mostly pink or mostly turquoise), Tri short (either drawstring or yoga band;  the yoga band short has the checker band; the draw-string has "just keep moving forward on the back);  Cycling jersey (mostly pink or mostly turquoise), and Cycling Short.
3) But doesn't Betty Designs run small?  The DESIGN (the pretty stuff!) is by Betty. The actual clothing is by Zoca Gear–a fabulous brand that goes up to 4XL, and runs true to size.
This is the same brand as last year's kit.  I wear an XL in tri kit and 2XL in cycling jersey to give you a perspective, and wear a size 12-14 jean.  For an estimate, you can go up to 2XL for 16/18, 3XL for 18/20, etc., and estimate your size down for smaller as well.  The kits are adequate in torso length and do not ride up like some I have found.  These are really great kits.
Please read all product descriptions carefully and review the size chart.

4) Where is my visor!?!? Argh! 🙂  Okay, these should be landing with us in just a few more weeks. They are all produced and on a boat right now (yes seriously).  We only have about 15 of these left, so once these are gone, they're gone.
5) What if I order the wrong size?  You can have the chance to list it and re-sell it on Swim Bike Sell to re-coup your money. However, we can't exchange it for you – unless someone else has a size you need. We just are too small to take stock in these THIS year. I am hopeful for 2015.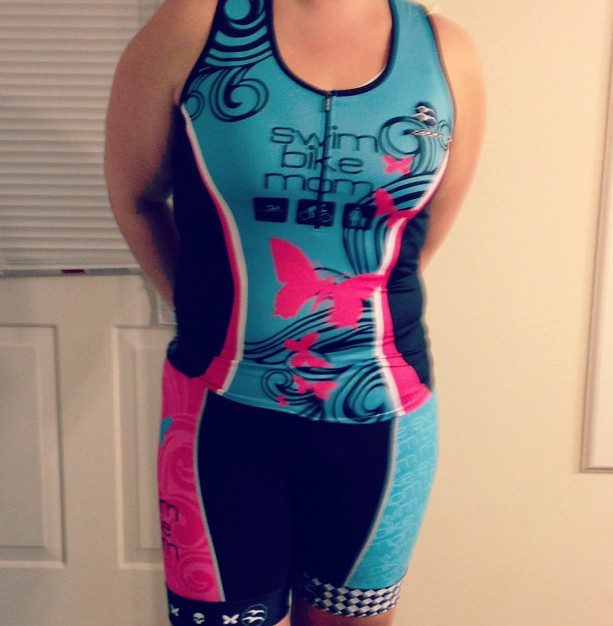 5) You have a choice of "mostly turquoise" (shown above) or "mostly pink". Just choose your option. And enjoy!