I have been exceptionally guilty of saying two horrible words during my triathlon journey. Two little words that are teeny… but mean so much.  Determine the outcome before the start.  Put the brakes on before the wheels even turn.
I. Can't.
Recently, I have had the privelege of working with Brent Pease at All3Sports.  I have come to really admire Brent and his brother – for reasons that are out-of-control awesome.
If you don't know about Brent and Kyle, here's a little info.
Brent and Kyle are local Atlanta area brothers, and they finished Ironman Wisconsin together last year.
And they are living proof of " I .  Can. "
Here's another fun fact from their blog:
"We knew that the bike leg of the race would be tough. It was essentially the mathematical equation of:
 

Brent+ Kyle + Bike

 = 330 lbs. of rolling weight. 
                                                    1
Wait…
Brent + Kyle + Bike?  330 pounds of rolling weight?
That's right…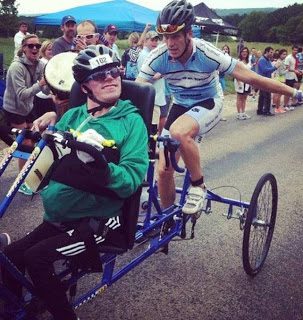 330 pounds of weight. In an Ironman. Lawdy!  #amazeballs
Brent and Kyle  compete in athletic competitions despite the fact that Kyle is relegated to a wheelchair, the result of Cerebral Palsy at birth.
Brent, the older brother, pushes, pedals and paddles Kyle in running races and Ironman distance races to encourage everyone that anything is possible.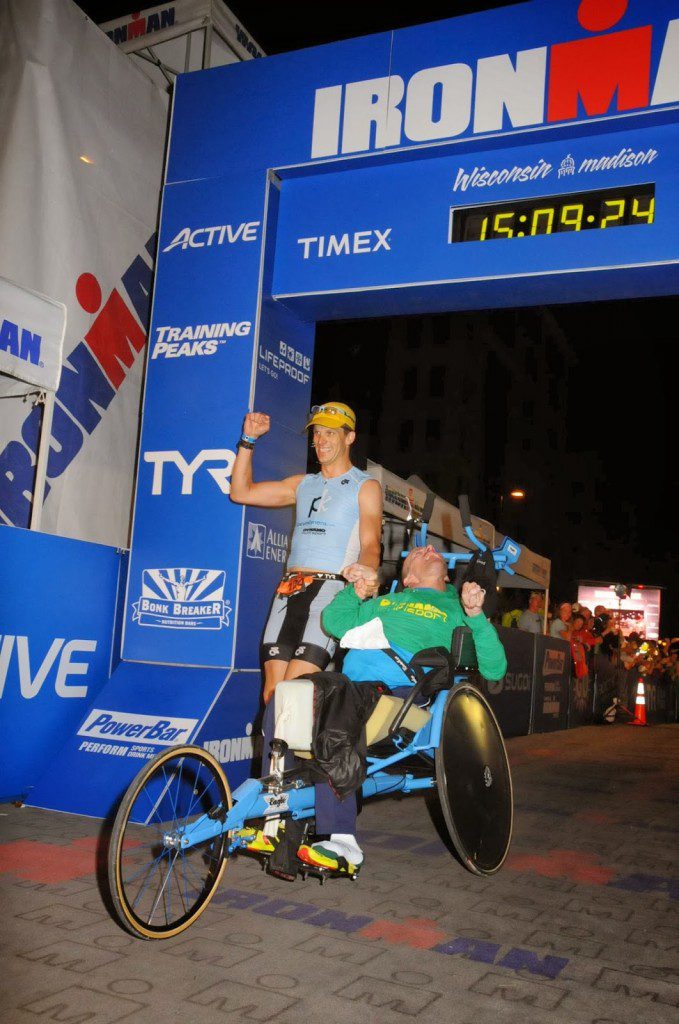 (That's right. A 15 hour Ironman. Amazing.)
Through their foundation, The Kyle Pease Foundation, Brent and Kyle create awareness and raise funds to promote success for persons with disabilities by providing assistance to meet their individual needs through sports.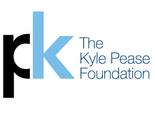 After their amazing finishin in Ironman Wisconsin, I read this on the blog from Kyle:
"To my brother, 'You're a beast but more importantly you're my brother and I just thank you for allowing me to realize the dream that I have always wanted and I am so happy to share every moment with you. You have helped me to become a better man and I love you.'"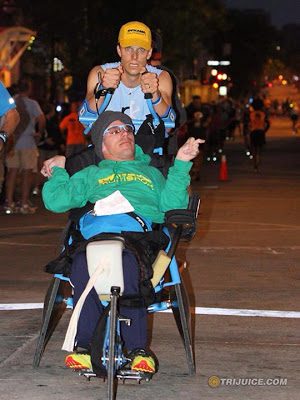 We love you guys, too, Kyle.  Thank you both for showing the world that you can continue to #dreambig #dreamfast …no matter what.
Follow Brent and Kyle on Twitter , Facebook and their blog, Where There's a Wheel There's a Way, and Foundation, to keep up with what they are tackling this year (and yes, it will be something amazing!).
Read their Ironman Wisconsin Race Report Here.