DISCLAIMER: this is a mental mess of a post.
So this morning I went back to the scene of the crime–er–the place where all of "this" started.  The scene?  The original spin class that launched "the Spark" (post: How I Changed) and spread my love for triathlon like wildfire.
Since starting with Coach T-Bone, I had not really been back to this class.  Mostly because I was a member of two gyms.  And that was getting silly, from a practical standpoint.
But also, because since Ironman, I had begun to feel something slipping through my fingers… my sense of self. The who am I part. And that particular class started to feel like torture to me.   Not because it was torture (and man, a Monster spin class— indeed — reinforced that man's title)… but because of my perception of things. Of myself.  The others in the class.  The "real" triathletes…
This particular gym is pretty full of "real" triathletes.  I have some great friends there.  I have acquaintances. Most are very,very nice.  But I'm not their "kind" of triathlete. I'm like their token, "Awww, ain't she sweet for tri-ing" friend. They are fast.  I am slow.  They are thin. I am me. [You see, we can compare these trite things all day long. Most of which stem from my lack of self-confidence and general plethora of issues. Ha!]
Still, I felt a particular allegiance to that gym and class… because for me, I couldn't let go the feeling that I owed something to that gym, to that class, to the place where my triathlon dream was born.
So anyway, for reasons unknown to me, I decided to go back this morning.
As I walked into the class, I saw myself in the mirror (Monster holds class with all lights lit up like Christmas)… I saw myself and I cringed. Just like I cringed on my first day of class.  
Wow, I look much worse than the last time I was in here.
Although, I think the words that actually came to mind were, "You look like shit."  (Sorry, Mom. I do a lot of internal cursing. Even more than external. Shameful, really.)
Way to be positive.   Way to represent.  Way to even listen to a teeny bit of the USAT Coaching Clinic on the importance of the mind matters.  
So I'm spinning before the class starts, and one of the cool kids in the class shouts over to me, from his bike, "Saw you in the All3Sports email" and then he made a comment about how he could get me to sign my book anytime—because I was right there.  I giggled. (And I said, "Most importantly, did you see my bike?" 🙂 )
Well, the dude behind me, who I have known for a while, said, "Wait. Are you sponsored or something by All3?"
It wasn't the question that made me cringe… It was the tone of his question.
And the tone felt mean.
And I said, "Well, it's sort of a sponsorship. Kind of. Actually, more like a partnership, working to make everyone better in the process" or something like that.
Suddenly, my own insecurities rushed over me. Unworthy. Not fast.  Shameful.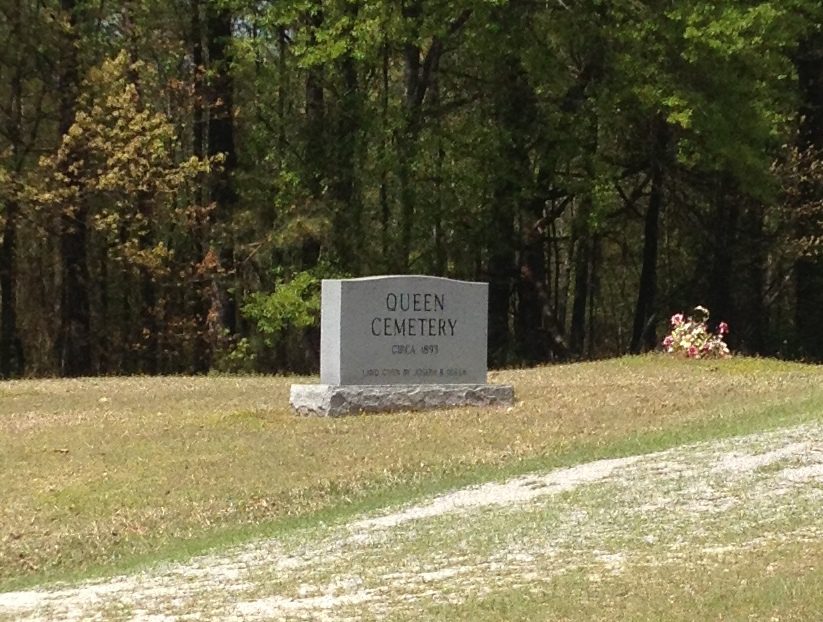 Dude could have meant nothing by it.
It could have been a question. A real question, like "Oh hey, I didn't know that, cool."  My ears could have heard wrong. I am overly sensitive as a starting point.  (So, yay — become a blogger! That will help!)  Also, I am real-life tone deaf – so maybe that was it.
My friend, Yoda, will inevitably post a comment that reminds me of one of our twenty century rides while Ironman training where the cyclist boys were making fun of me–because:
a) I was either fat,
b) couldn't calculate time, or
c) they couldn't believe all that could fit in my jersey.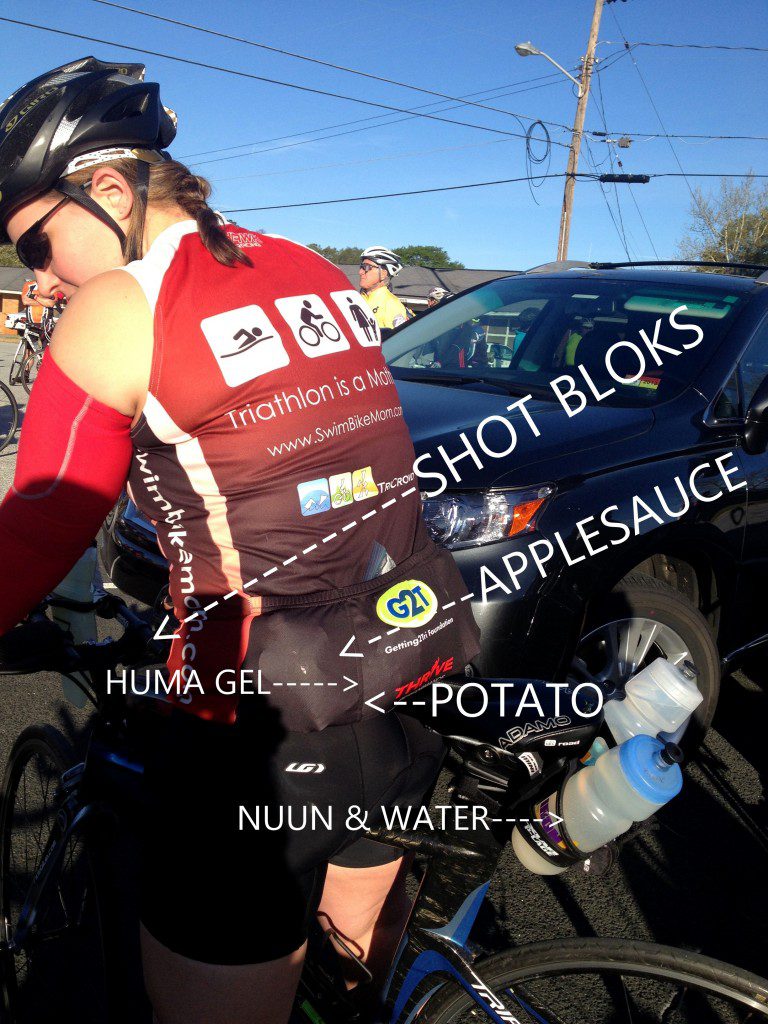 Then, she will post something nice about how she loves me, but I need to learn to take criticism. 🙂 Then she'll finally remind me that we were out there riding 100 miles… and I let dumb boys (who turned off at the 65 mile loop!)…  get to me.
You would think that I am now at the point in my triathlon life… that I think I fit in, that I feel I fit into triathlon.
But sometimes I'm reminded (by myself, by things I perceive others say) that I don't fit…or I am reminded just how far I have to go to be legit.  (Legit? E.g., I need to weigh 120 pounds and wear an XS tri short. (I know that's not a sign of legitness. I know. Bear with me.)
This whole internal dialogue makes me mad at myself… because the truth of the matter is, I have earned my way.  I finished a freaking Ironman, for the love.  I should be in "the business of being good enough."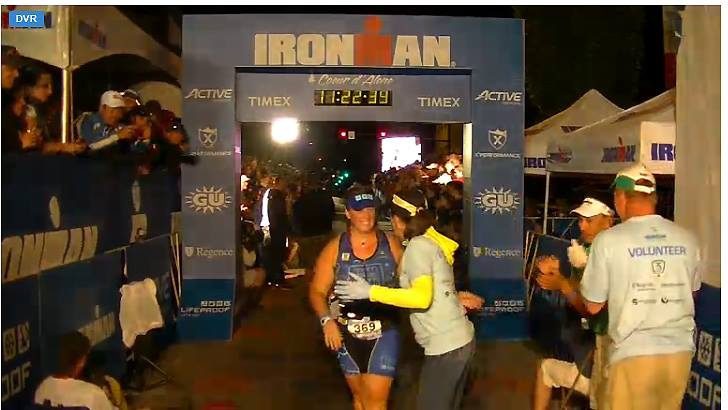 And I am STILL NOT GOOD ENOUGH.
Get out of here.  Meredith. Come on.  Stop it.  Boring. You are BORING!  
I drove home from the gym this morning without showering and walked into the bathroom – scaring the hell out of the Expert – who didn't expect me to come home before work.  I burst into tears and I told him about the crap in my head.  I cried.  I'm a terrible mother.  I am a fraud. I am just a mess.  He listened. I can't do this. I am exhausted. My job. The kids. I'm sorry…  He listened. A very good listener, and friend. I am thankful.
And he said, "You need to write about this."
"No," I said, "I can't. What if someone reads it."
He laughed, "They should. You should. Go write it."
So here it is.
Raw and unfiltered with a tad of feeling sorry for myself for no real reason–because I KNOW my life is amazing and great and beautiful and I am blessed beyond words or reason. I know.
And I don't feel worthy of my great life either, by the way, if you are asking.
And I know that I am likely to get some scathing comments on this one, folks. "Get some confidence!"  with a side of "spare me!" and "you're an idiot" (someone go ahead and just say, "you're fat" and help things along, okay?) and "you whine."
And I get it… But I also know I can't be completely alone in this horrible web of unworthiness.  I wish I felt differently, and I do know that some days I feel great, and happy and full of butterflies and unicorns.  We all have issues.  It just so happens when you carry a food addiction–you wear your issues everywhere for the world to see (or for yourself to see).  So it's different, that way.  Anyway.
I write, at my core, because I want people to know they are not alone. If you feel this way, I'm here with you. And I write because it makes my insides hurt a little less.  I write because it allows me to process my thoughts in a way that thinking can't do for me.  So thank you for listening.
And in closing, some irony… I am getting certified to teach Spinning on Sunday. (Face in hands…)
Today, this morning… with the best intentions in place, I returned to the scene of the crime because I wanted to feel strong and worthy and powerful.  I wanted to be inspired.
Yet, I let myself…   hurt ME.
So for myself, I post my own poster. In hopes that I will start to believe.