The Swim Bike Family headed to Myrtle Beach, SC for Thanksgiving this year—-and for a first ever Turkey Trot.  [Apparently many don't go to the beach in 34 degree weather. We do! And saved a ton of money doing so! #swimbikefrugal]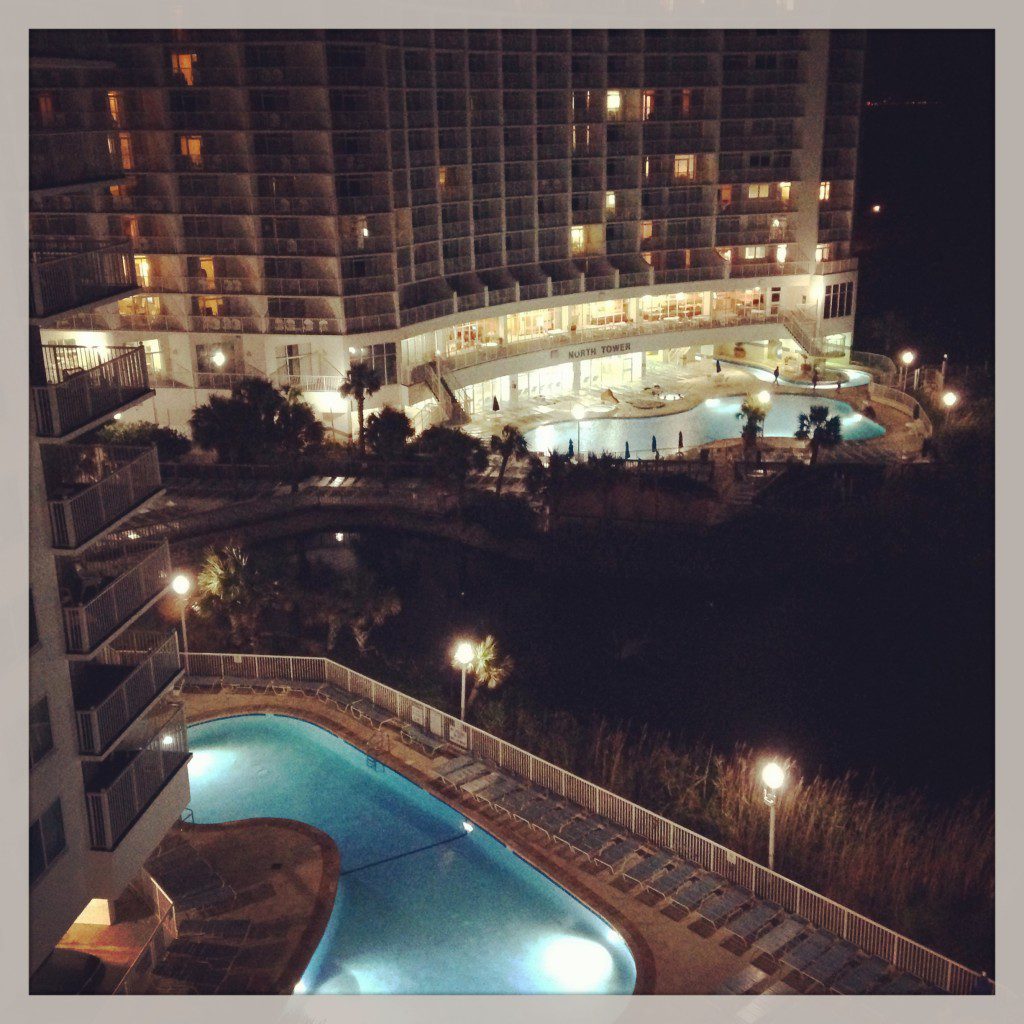 The Expert and I were up entirely too late—we didn't arrive at the condo until about 6:00—and after obligatory Turkey Day grocery shopping and dinner—it was 9:30 before we sat down.  The kids stayed up super late and at 12:01, I said, "Well, I better go to bed."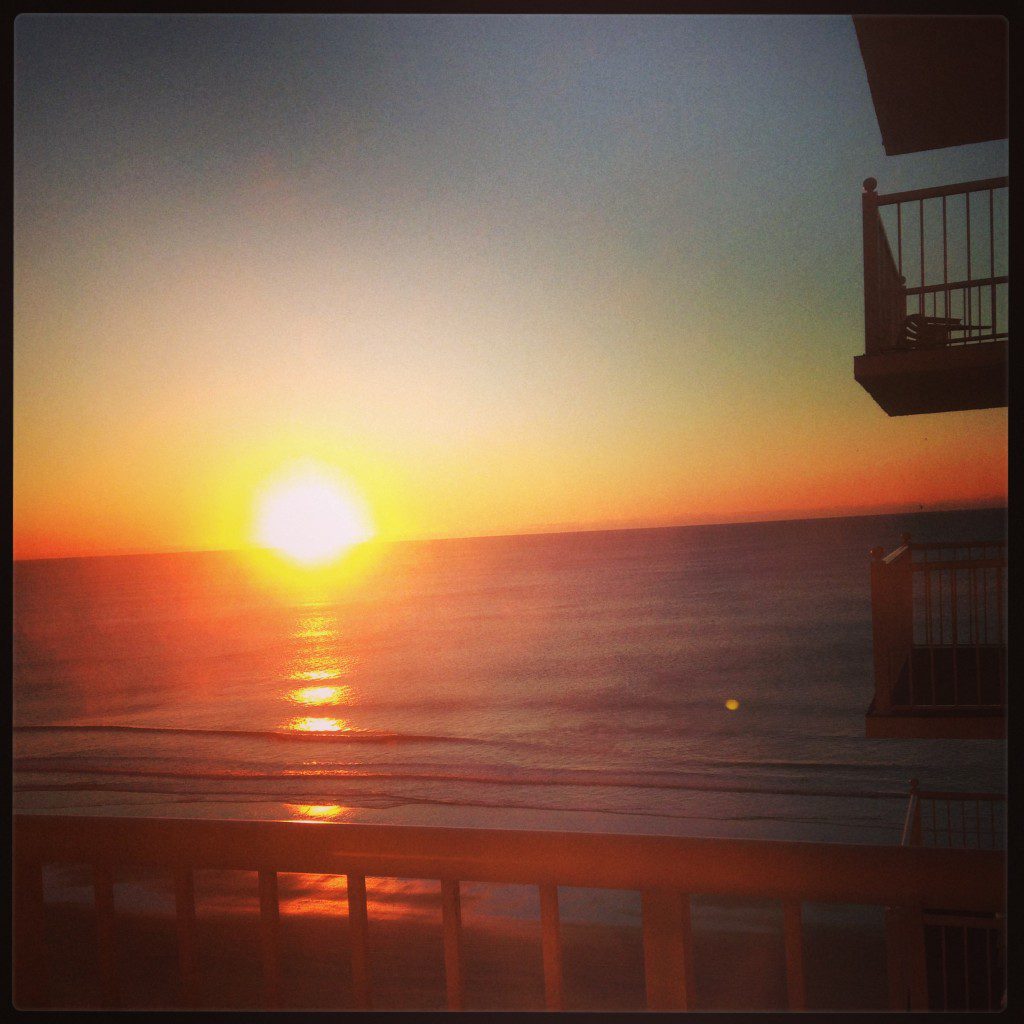 I haven't been training very much lately. My hips have been bothering me, but getting in some swimming, yoga, trainer rides and short runs.  I wasn't expecting too much out of myself on this one. Especially under the circumstances.
I thought about what Andy Potts said in his Q&A – he likes to see how far he can take a workout— "Can I puke this time?" he will ask himself.
Then he will answer himself, "Yep. I can. That wasn't so bad."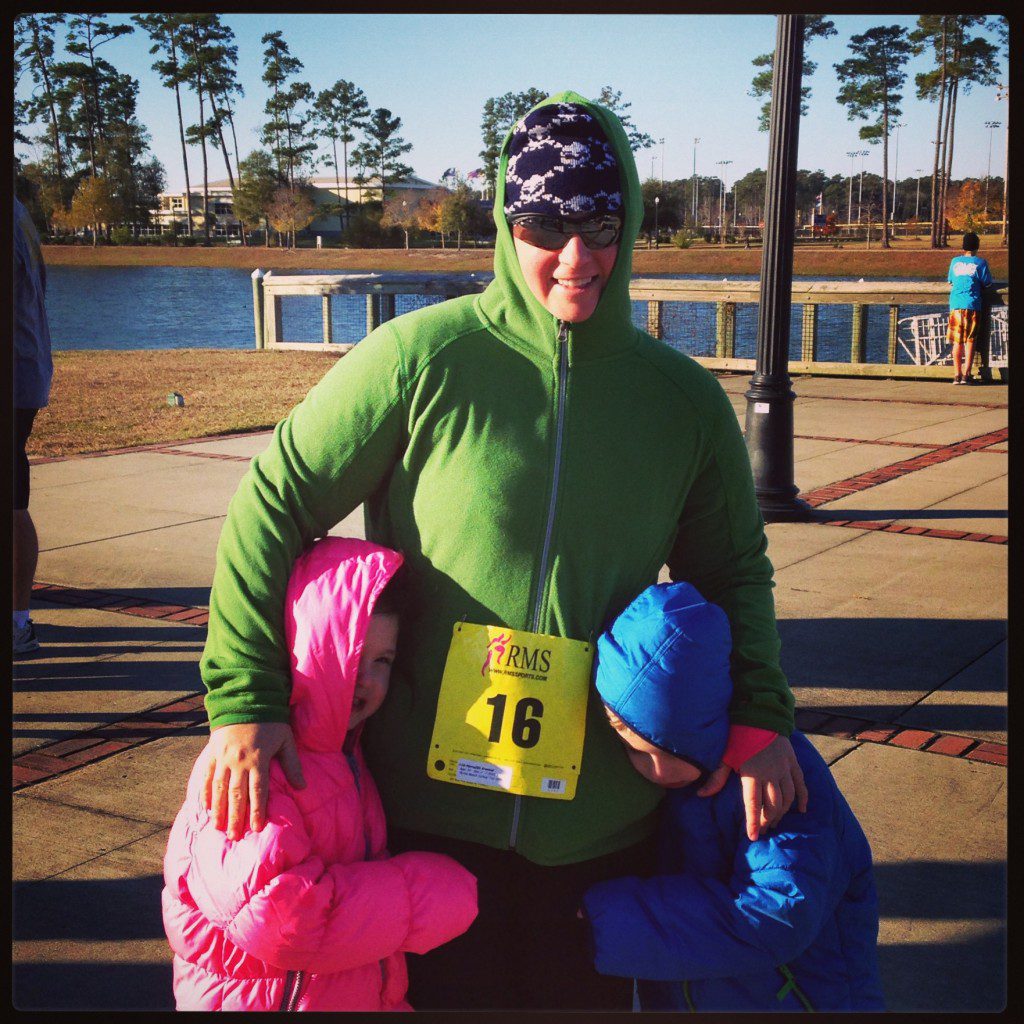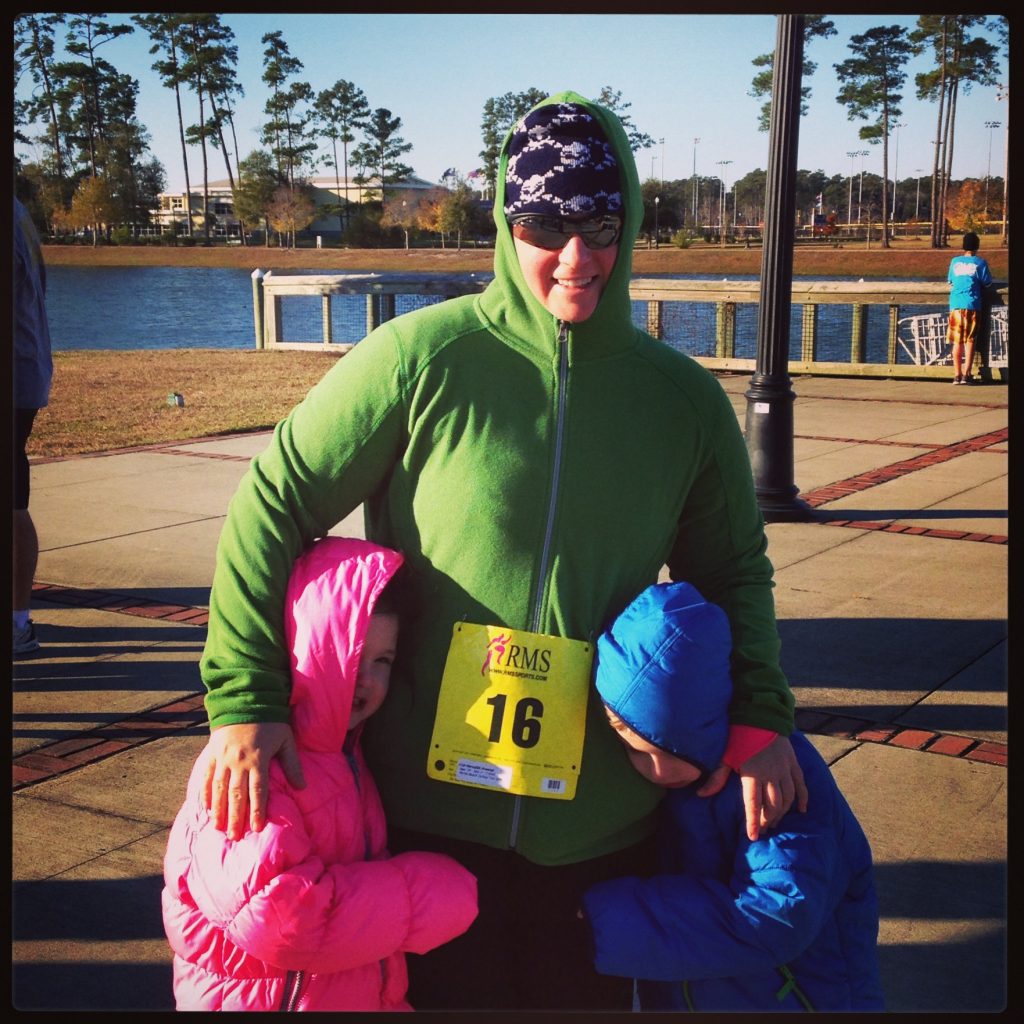 I've always had some issue with pushing in an anaerobic state. I can push and go and go in Zone 2 and Zone 3, but the crazy anaerobic-I-can't-breathe-and-my-lungs-are-dying-state? At some point, I pull back the reins, and I say, "Okay, that's enough." I just can't take myself there.
I was determined to get to the finish Andy Potts' style.
The kiddos and the Expert had a ball: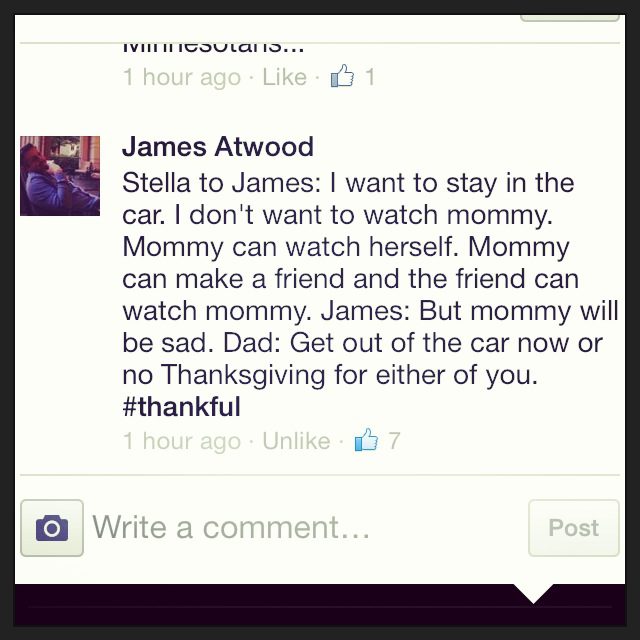 Pretty good crowd at the race. I started out the run walking and waiting for the "start" line—the place where you run over the timing mat. I never saw it. Crap. I must have missed it. Go!
I clicked my watch and went.
Up until Mile 2, I was just fine.  Clicking along at around an 9:30-10:00 pace. The last 1.1 was tough.  With less than a half mile to go, I felt it as I cranked down to 8:30.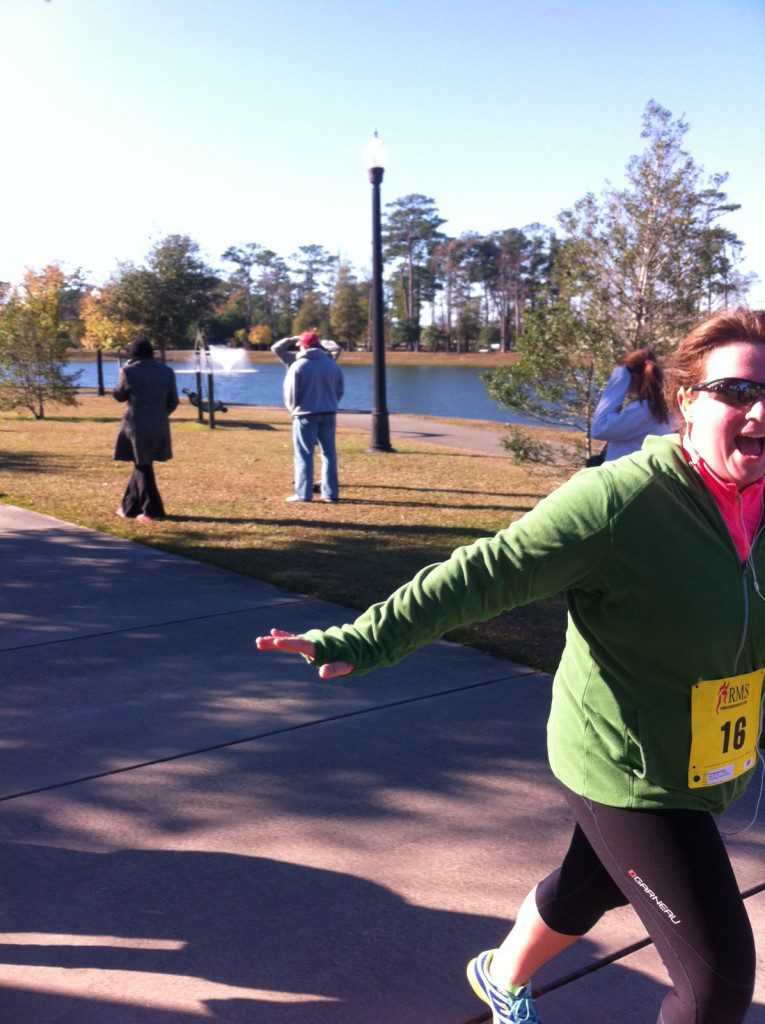 The puke! It was coming! Yes!
Except, I hate to puke. Like hate it. Never do it. Refuse to do it. I can count the times I've thrown up on my hands.  Not thrown up ON my hands… but you know what I mean.
With 0.3 left, I stopped and bent over. The puke was coming. Oh no.  My time! No no no!
I swallowed and went to the finish, high-fived the kiddos and clicked my watch.  29:43! Yes! A PR by 1:35.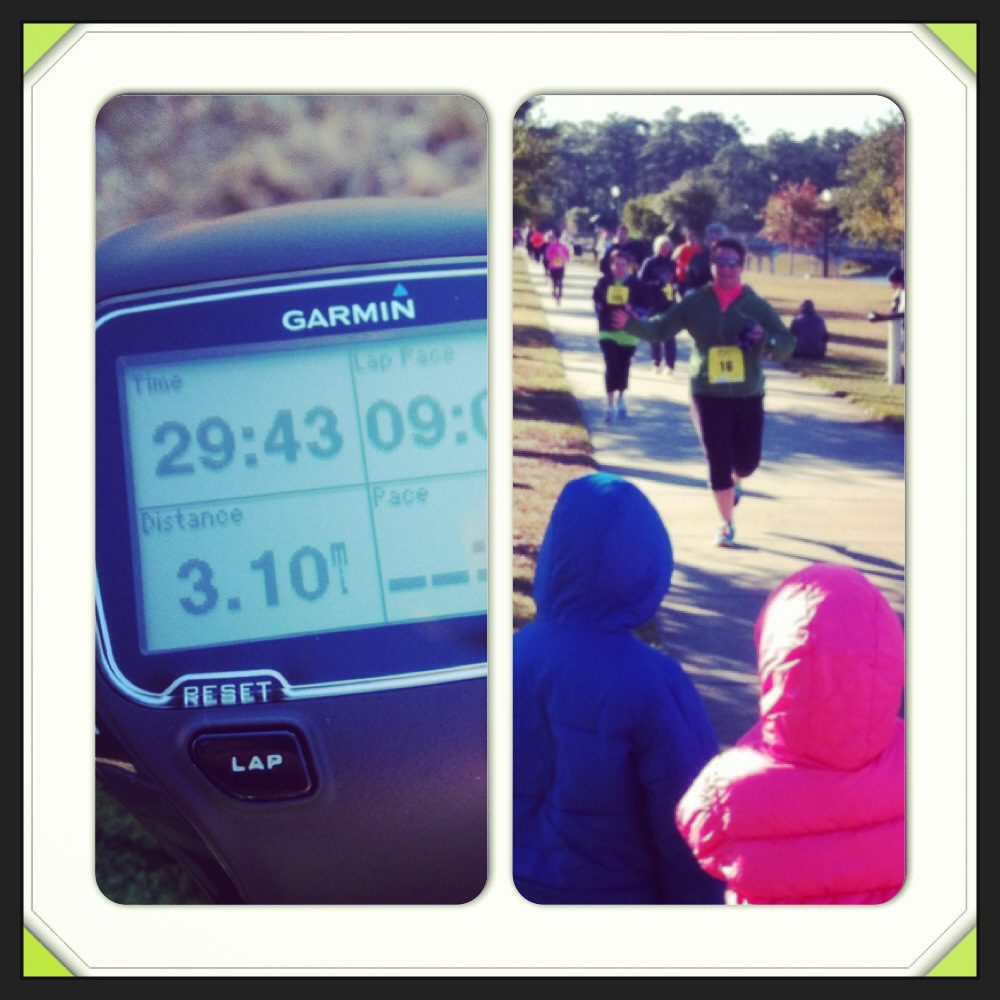 We followed the day up with a day in the (indoor!) pool. Crazy Expert swam outdoors in the heated pool.  The pool was warm(er) yes, but it was still cold.
The Expert and I cooked an out-of-the-box Thanksgiving in our rented little kitchen condo (classic green bean casserole, instant stuffing, kicked-up Kraft Mac & cheese, and a quad of Cornish game hens instead of turkey)… wonderful day, wonderful vacation.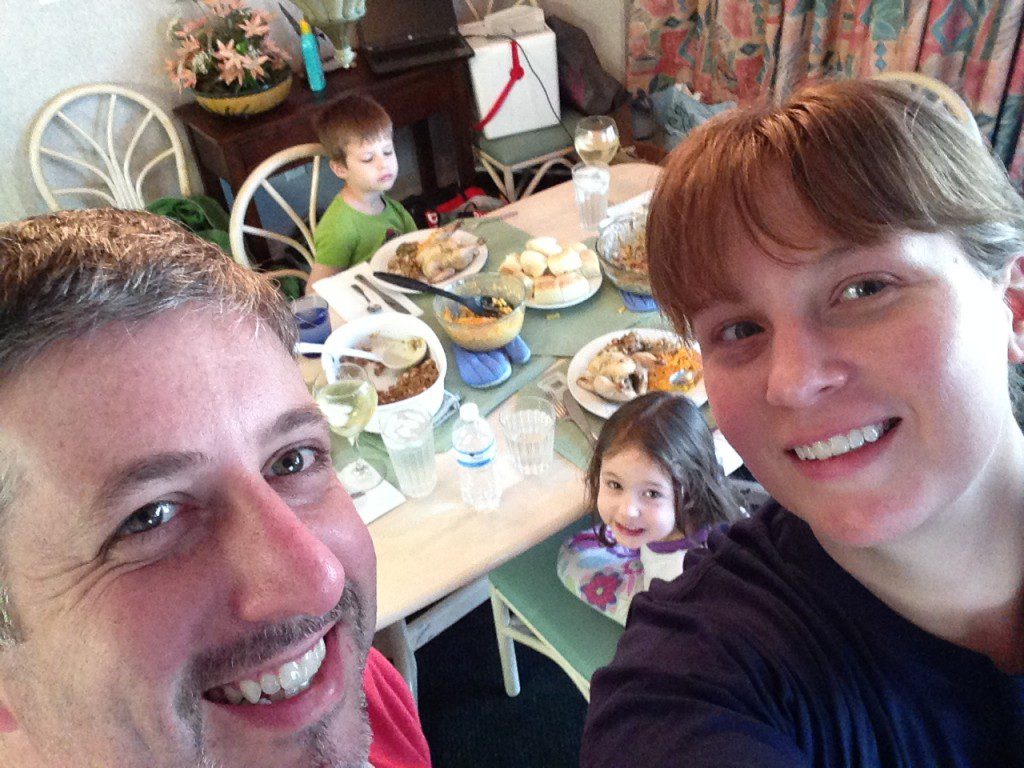 Full of food and love and very happy tonight.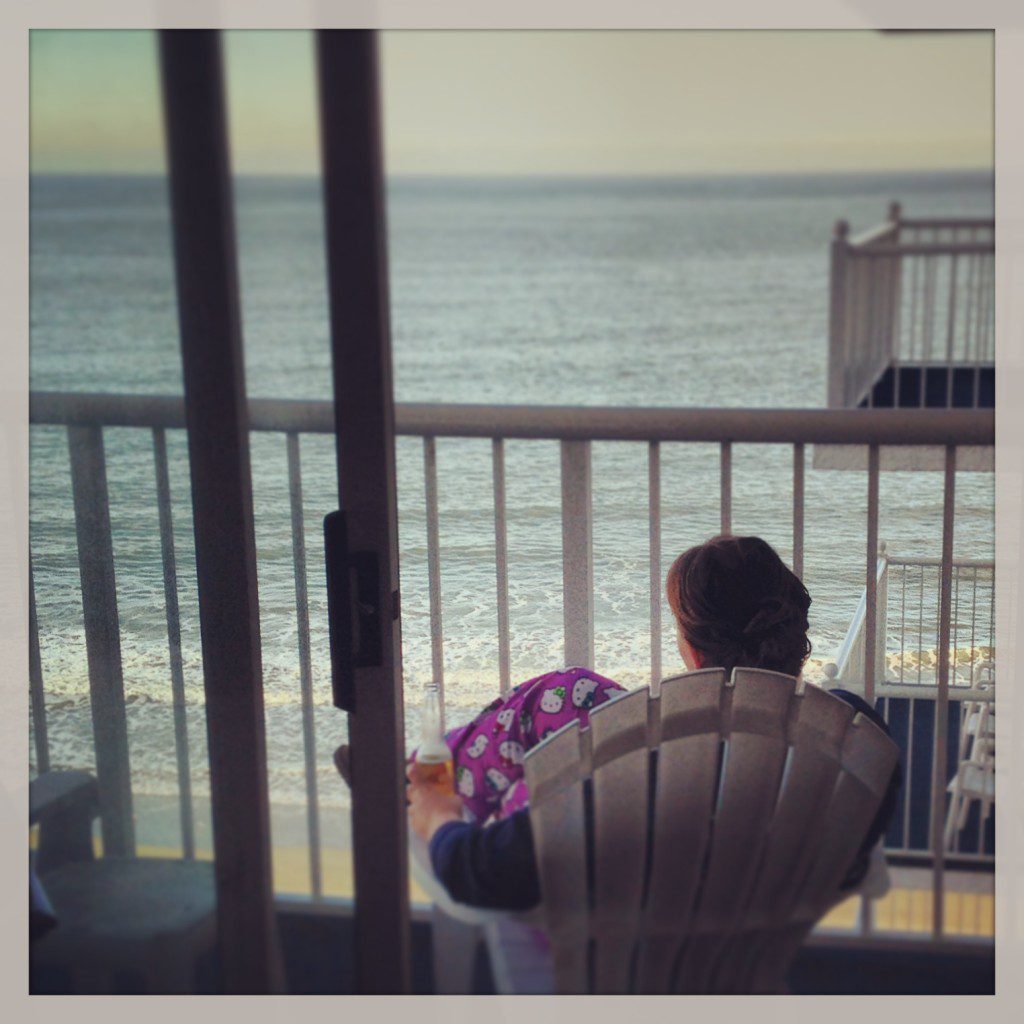 Today, I am thankful for my family.
My friends.
And YOU.
Hope you had a wonderful day.