HI! Virginia here….freaking out triathlete….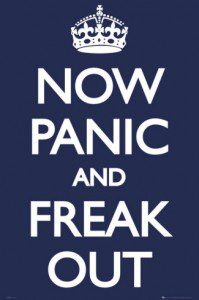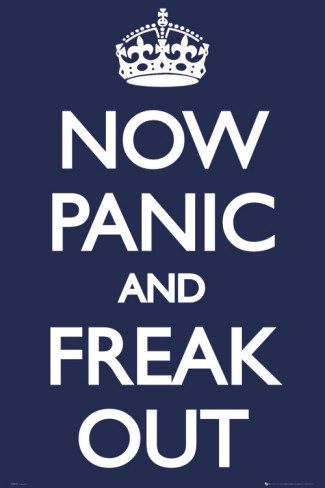 Since signing up for IM Florida, I have been freaking out a little. Well…. A LOT…
Granted on the outside I am pretty normal, but I am freaking out. I'm having a bit of the, "WHAT IN THE HELL WAS I THINKING" stuff going on. I mean, how can I possibly do this? I have a countdown app on my phone, and as of today it is 354 days away. So…that seems like a long time…..but then, it also seems like a really short time…. AHHHHHHHHHHHHHH!!!
So, my lack of trainer has also been freaking me out. I've thought more and more about how I need some support through this. I need someone to guide me. I need someone to come up with new and better workouts. I NEED HELP! (Clearly in more ways than one). BUT….I was pretty sure it was out of my budget. I've looked around…a lot… So, on Saturday I had one too many glasses of wine, and decided to check out the Training Peaks page of local trainer
whom I know and trust, and I discovered he actually has very reasonable prices. His company, TriFit Solutions, seems pretty awesome and affordable. SHOCKER! The best part is that I already know him, so I already trust him. SO….half tipsy, I emailed him, plopped down the money for month one, and made the commitment. So…I may have to finally agree to cut out cable, but I think it will (HOPE IT WILL) be worth it.
Yesterday I spoke with Jason (trainer dude) on the phone and discussed some basics. I didn't expect a "plan" yet. So, this morning when I woke up sore from my workout yesterday, I decided to bag training for today and sleep late. By the time I got up, I realized that he did send me a plan, including my workout for today. OPPS! I missed my first workout! Never fear, because I am accountable, I will do it tonight (which I hate). I realize already that simply being accountable will make me a better athlete. I don't' want to look like a slacky slackerson.
In other SBK news, my Swim Bike Kids are in full swimming mode and I realize both could likely beat the tar out of me in the pool. They are also doing their school run club and running up a storm. The argument in my home the other day was about my 10 year old slowing down for my 8 year old. These are great problems to have. I'm really looking forward to our family 5K on Thanksgiving. It's amazing to see how athletic kids can be. My three year old wants BADLY to get into the
mix. On Saturday he took a 1.5 mile walk with me. He SO wants to run it, so he kept doing little spurts of running and then walking. He also told me that he needs a triathlon bike from Santa. This stuff is contagious.  I LOVE IT!