First of all, I cannot believe that this happened. What a GREAT weekend–thank you All3Sports, Dynamo and Andy Potts–not only did I get to meet my favorite boy triathlete, but I learned SO much. Between the Q&A last night and the Swim Clinic today, I'm just blown away. So thank you all.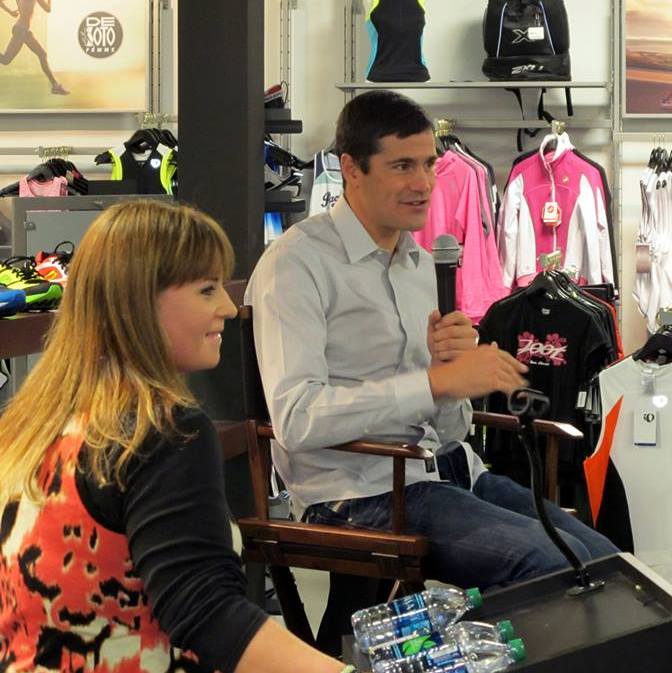 The Q&A at All3Sports
Brent Pease from All3 emailed me around 1:30 and asked if I could come by the store.  I was out on a run, and scurried back. I showered and showed up at the store looking like a hot mess. Brent and I did a quick run-through about the evening, and I was out the door and back home to get ready for the event.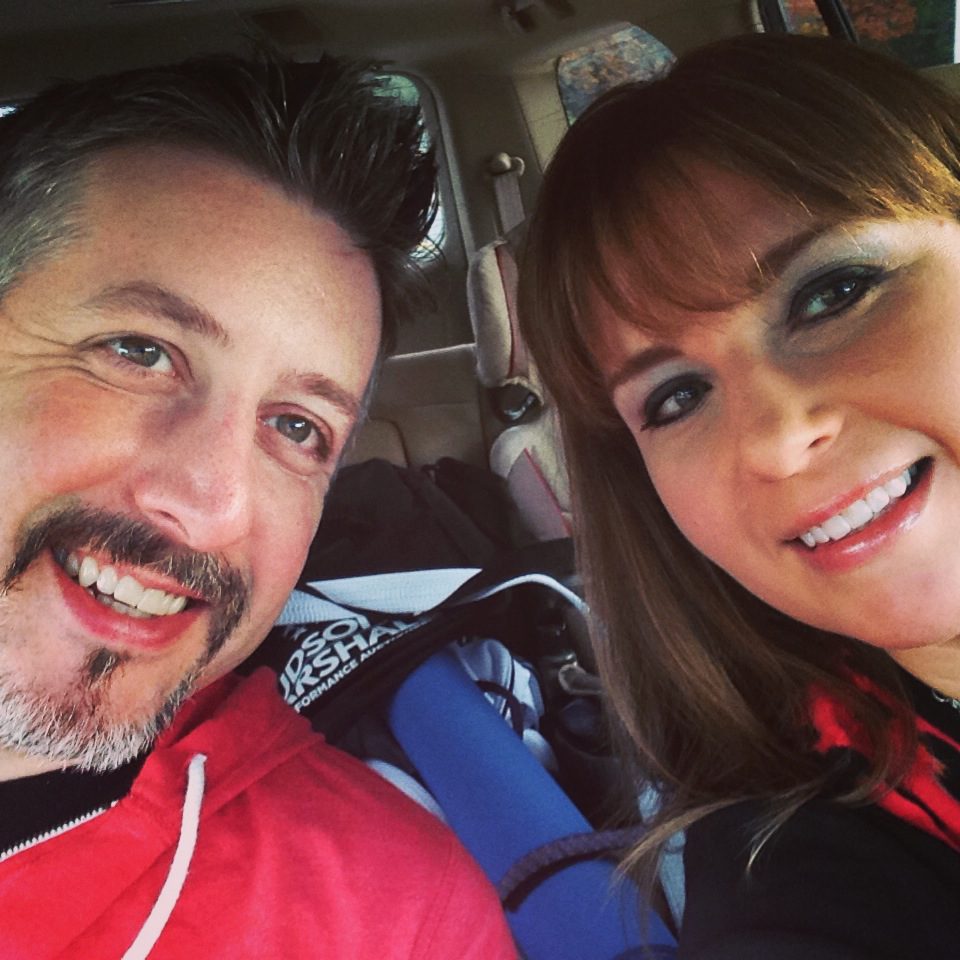 The Expert and I arrived about 4:15.  I spent some time looking at my new bike. It's not my bike YET. But if I believe it, I can acheive it.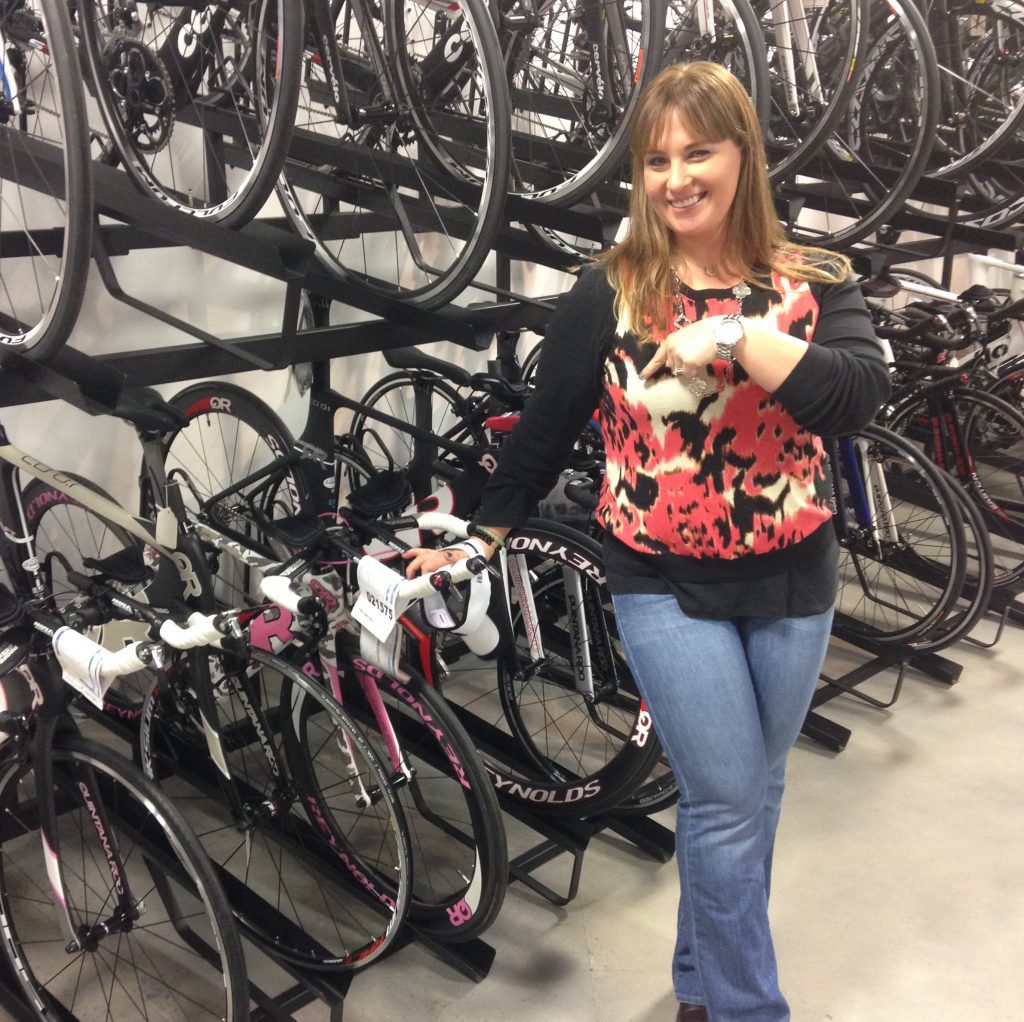 Pretty soon, the place was packed as we waited on All3Chick, Morgan, and her brand-new hubs, Sean, and Andy Potts to arrive.  I was standing at an angle where I could see the door, and as Brent announced that Andy and crew was running a tad late, but then…
I saw them walking up.  It's the strangest feeling to see someone famous in person for the first time. And especially for me, to see Andy Potts.
And then I realized that I was about to talk to him. For like 2 hours… I spazzed a little. Just a little.
He walked up next to me, and I stuck out my hand and said, "Hi, I'm Meredith."  Duh, he probably figured that out. Then I wanted to giggle when he said, "Hi, I'm Andy."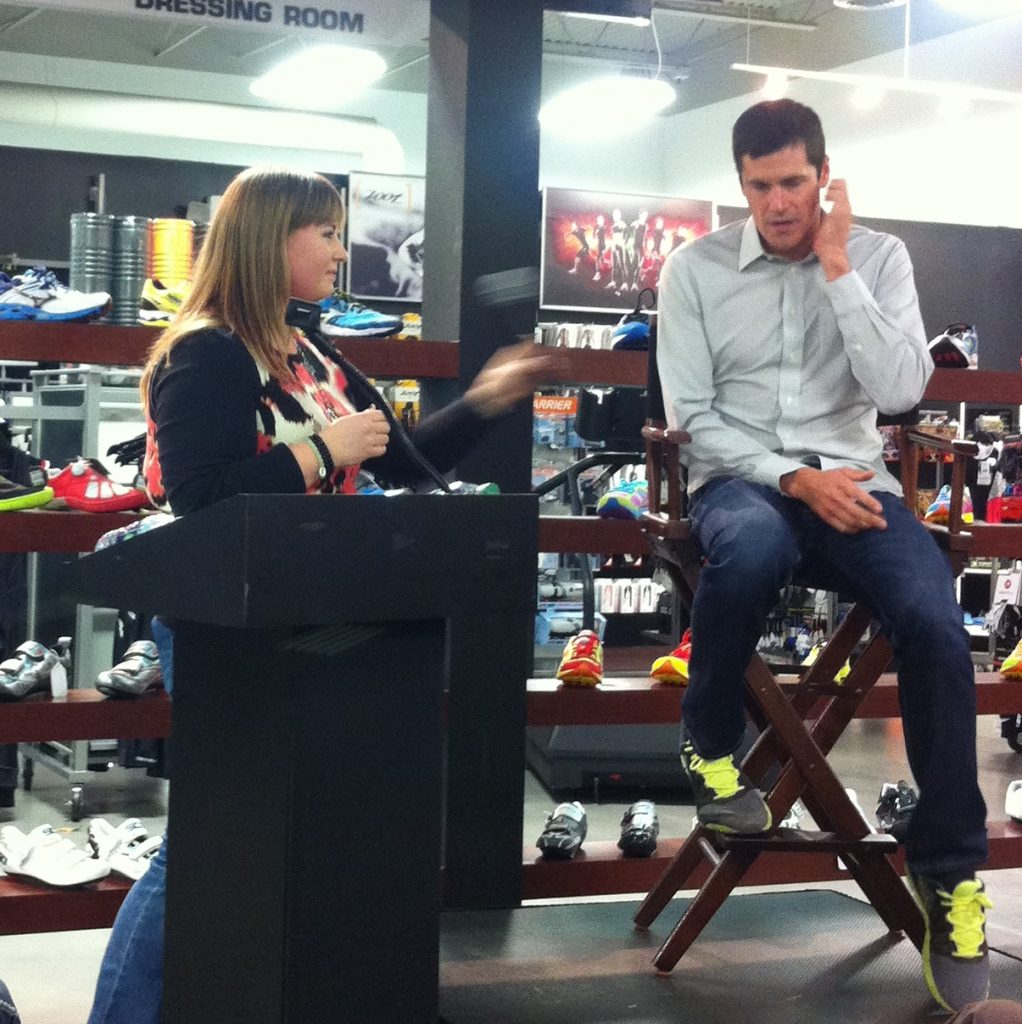 Show was on at this point.  Brent was introducing me, and I forgot that I had a job to do… I was a tad starstruck.
So I introduced Andy, in a way that only I could do (full of ridiculousness)… and we started the Q&A.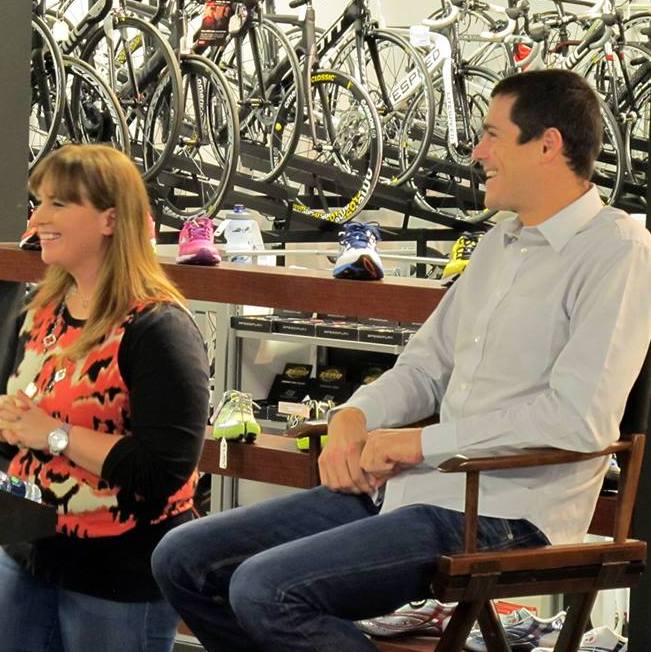 Andy is hilarious, witty, and full of knowledge. He tells some seriously funny stories. The crowd was rolling a few times.  The Expert was cracking up more than a few times.
Fun Facts Learned:

1) Andy likes muffins. A lot.  And chocolate. A lot. And he was born in HERSHEY, PA. Go figure.
2) He loves to try new things on race day.  He found out that slapping his entire body until it was red does not make for a good race and can contribute to some serious quad cramping.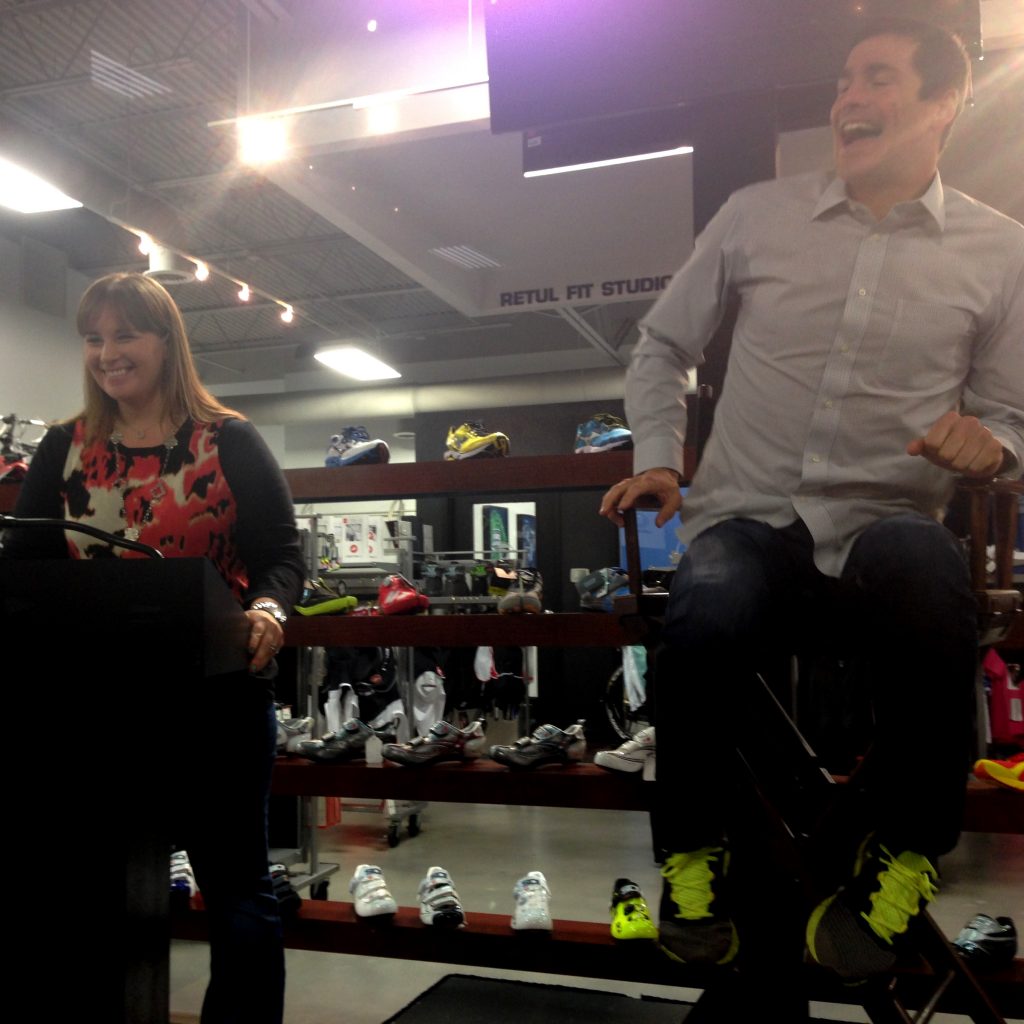 3) A squished blueberry muffin tastes delicious in a race (muffins again). A chocolate chip muffin would likely be delicious as well, but Andy fears this would look like "poo" if he got it on his hands.
4) We have lots of sphincters.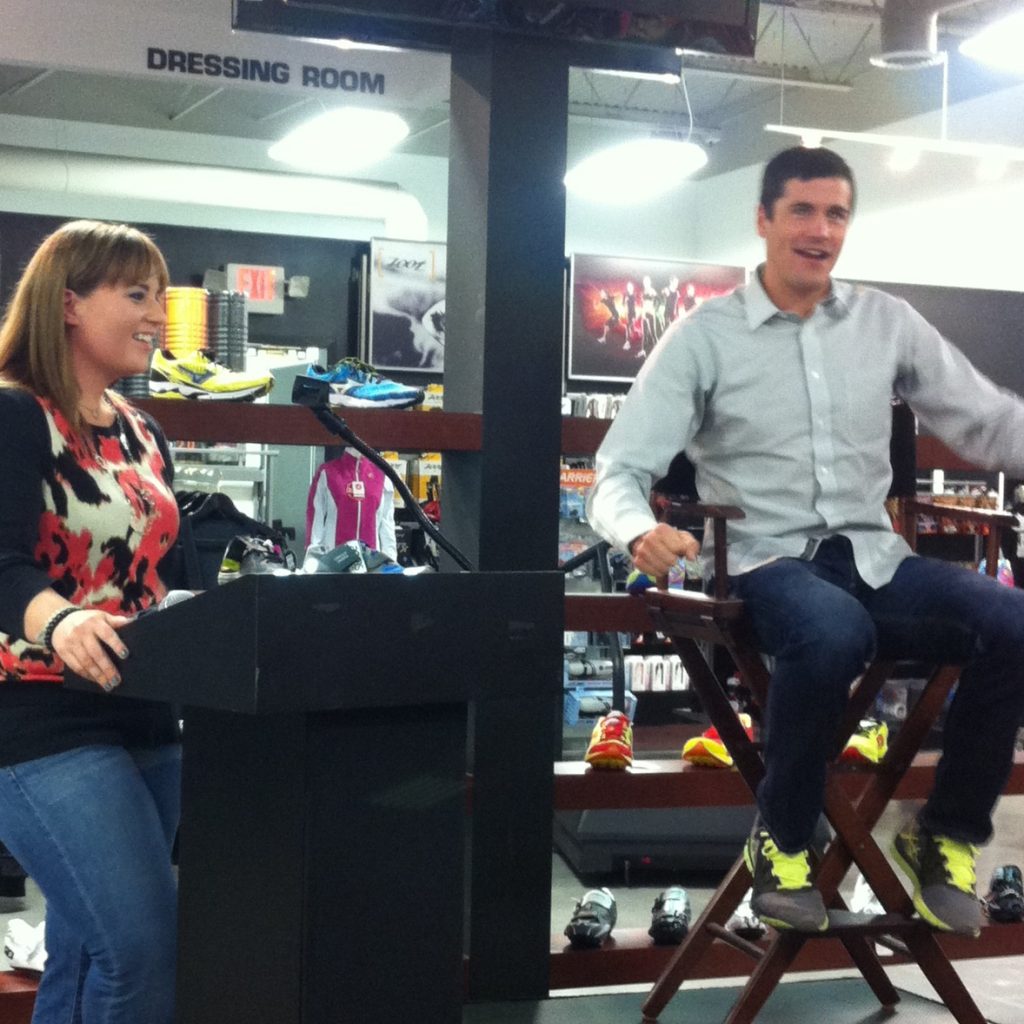 5)  Andy does almost 100% of his rides indoors! (I LOVE this. I am such a fan of the bike trainer, and I'm glad to know that he is too.)
6) He didn't toe the line of Kona this year due to a stress fracture. He just got out of "the boot" two days ago.
7) Andy always starts a race believing that he will win. (I love this also!)
8) He has a pretty intense pre-race breathing ritual:
9)  His favorite Thanksgiving foods are stuffing (me too!) and pie (me too!).
10) Then he mentioned something about a turkey being overcooked and undercooked. But it had nothing to do with the Thanksgiving question.
11) At some point he said, "You have to just keep moving forward," and Sweet Red caught this shot of me.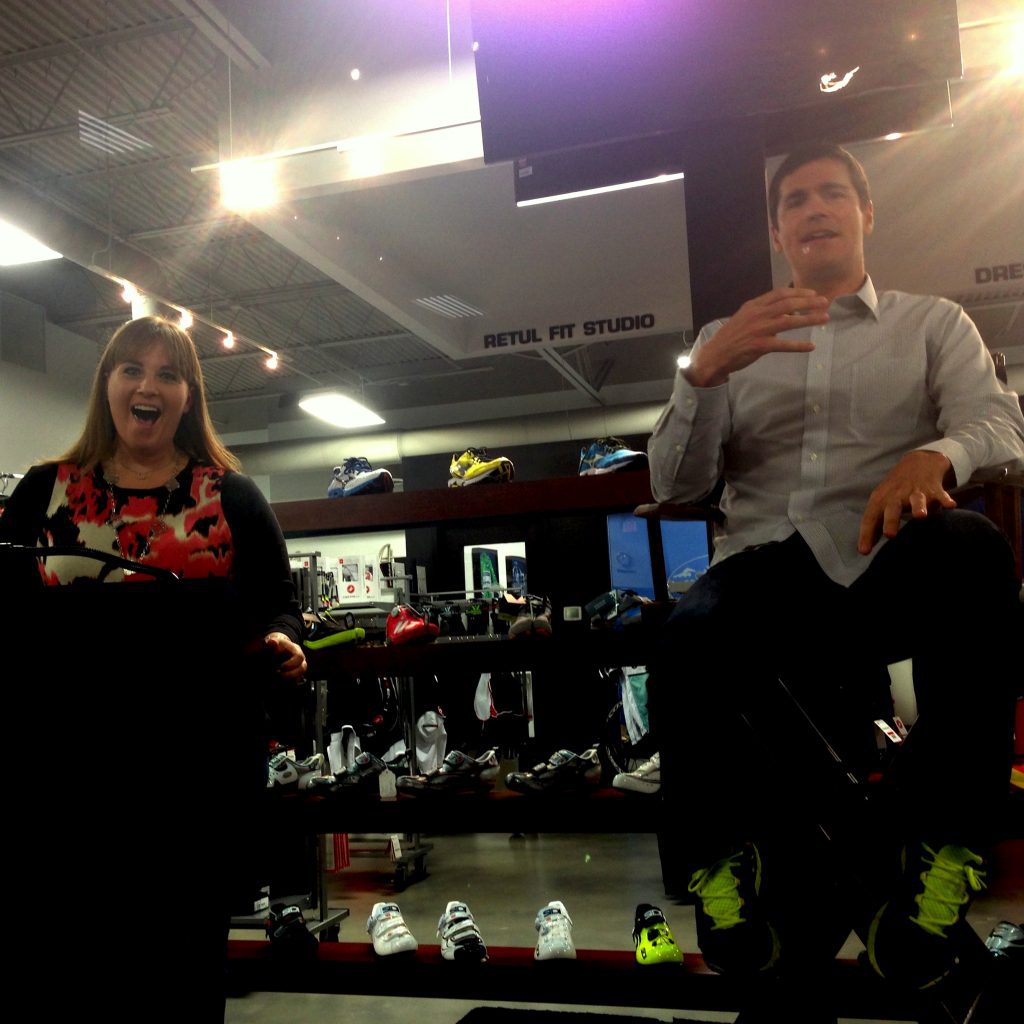 12) Andy's mantra for 2014 is going to be "What can you learn today?"  I like that.
13) As a kid he learned some mad biking skills riding uphill to school on his bike…carrying his bag, a lunchbox and a trombone.
After the Q&A, Andy stuck around for autographs and photos.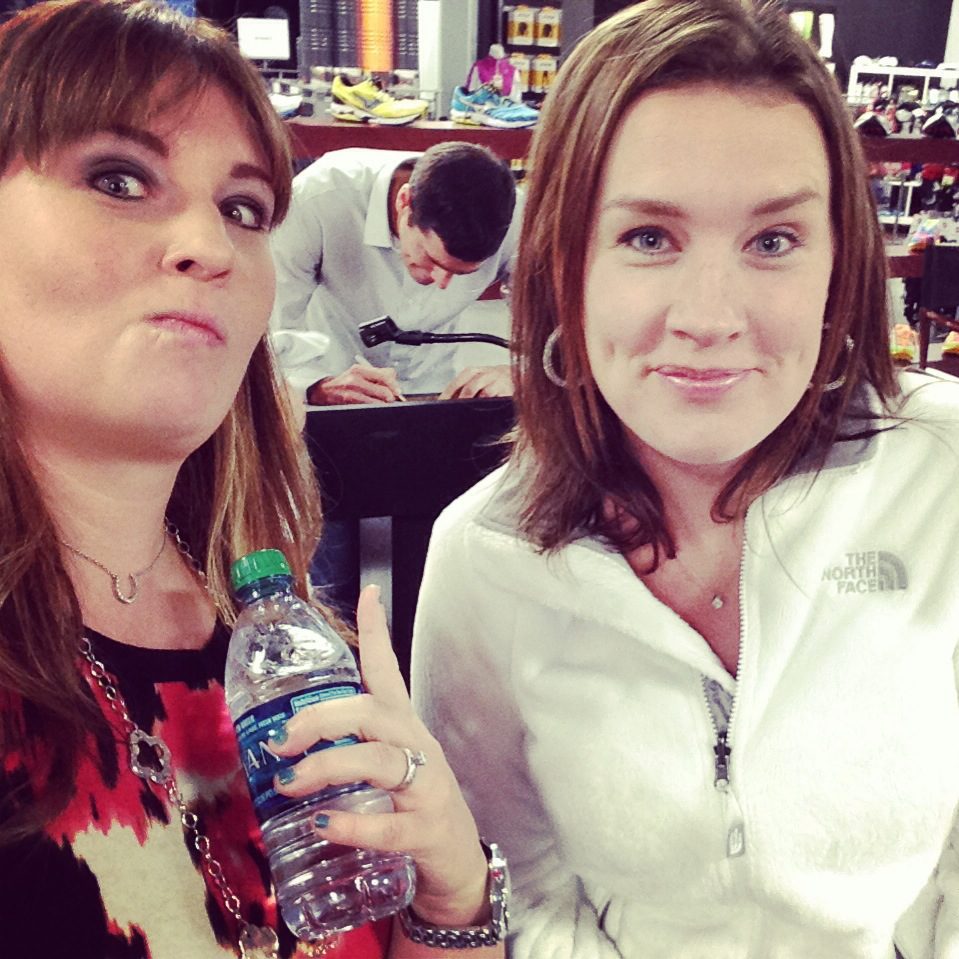 He took time to speak with everyone and make everyone feels super special.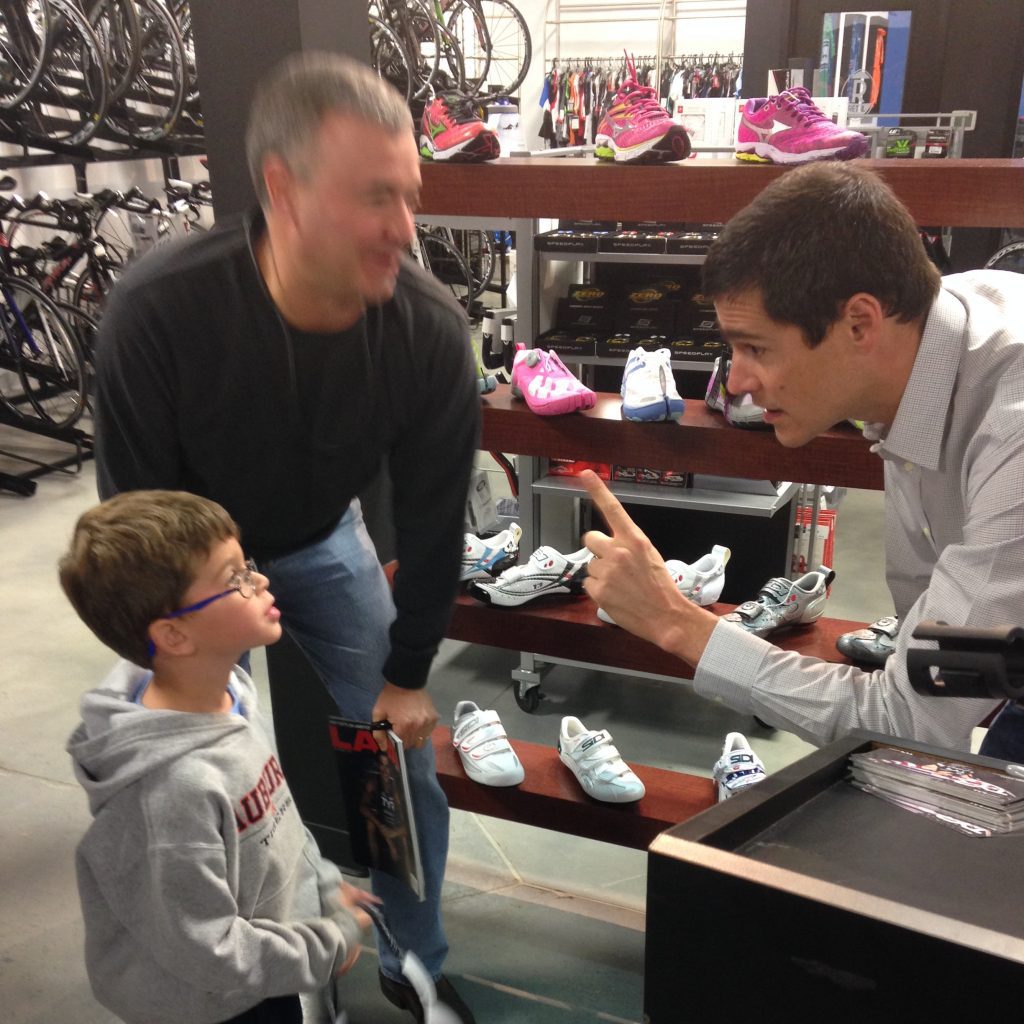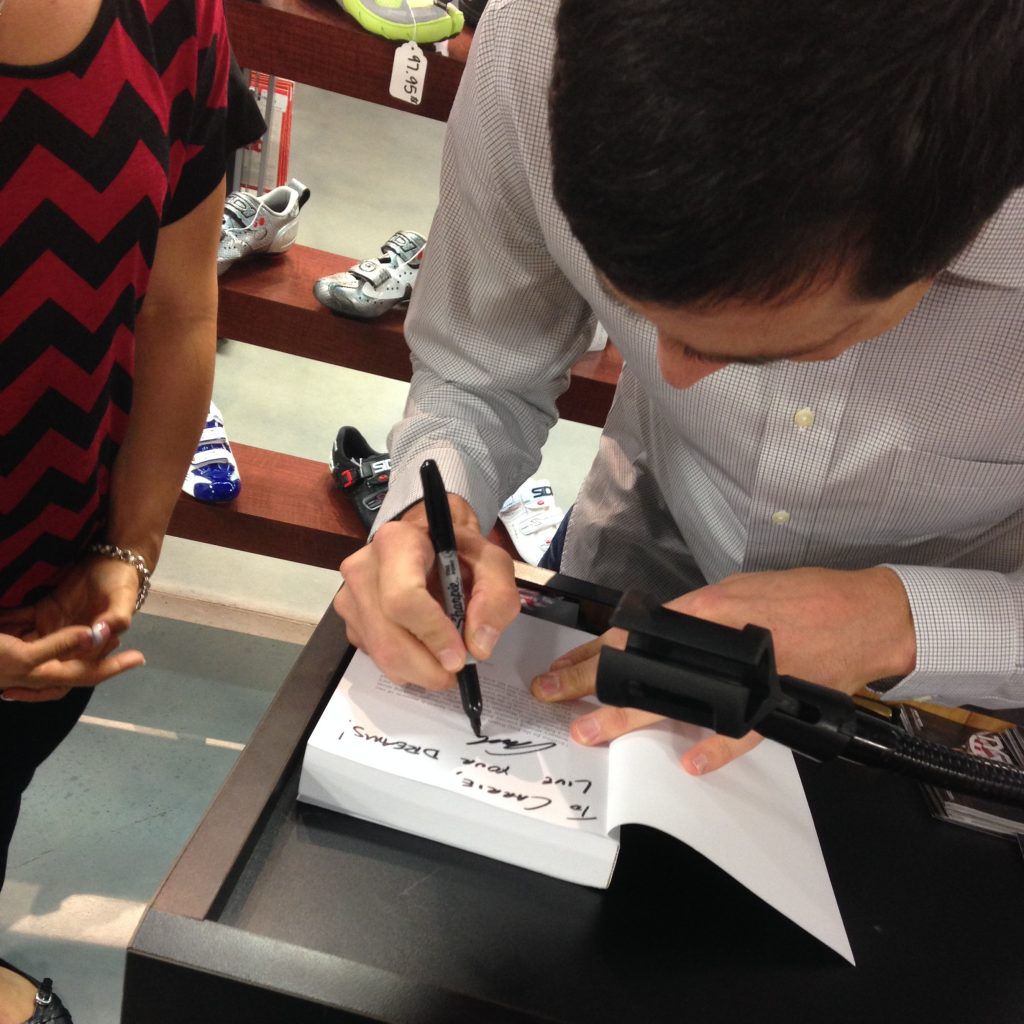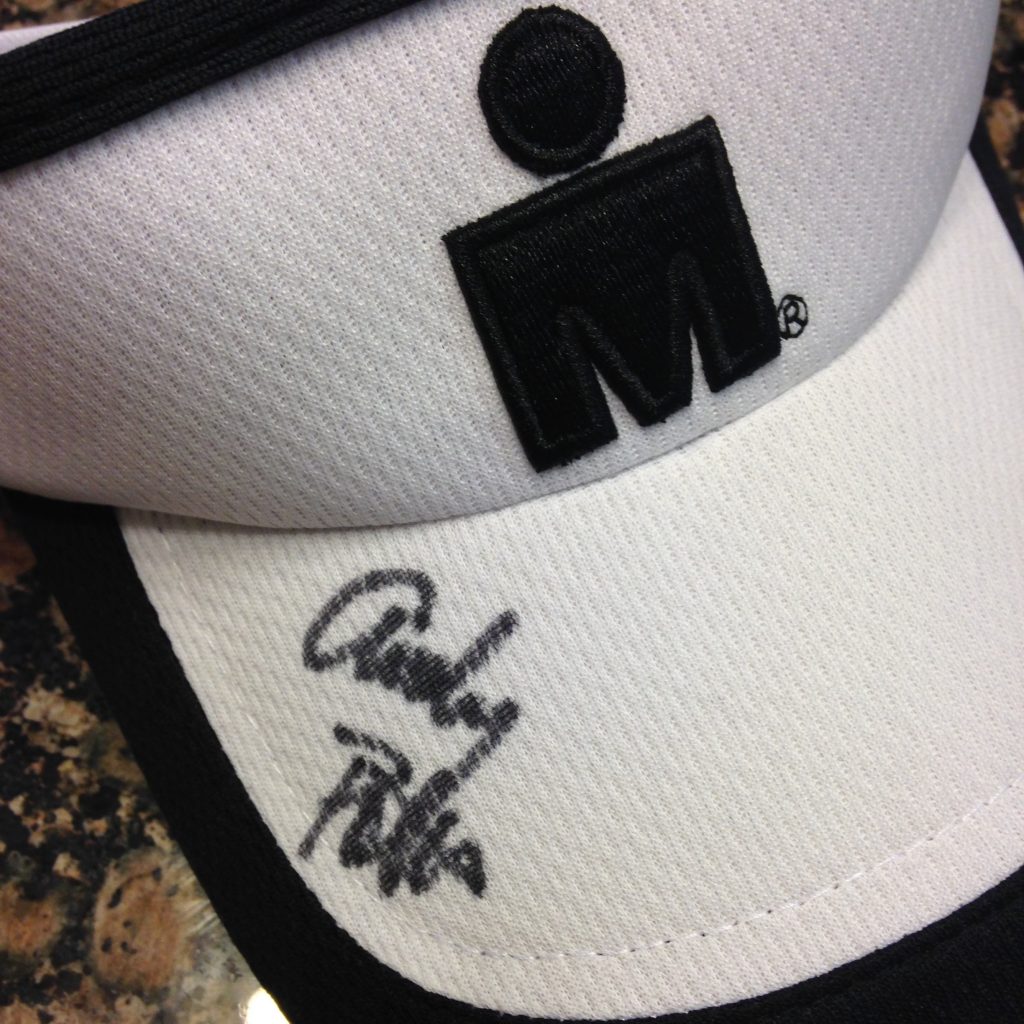 The Swim Clinic at Dynamo
I had never been to the Dynamo facility, and man-oh-man is it amazing.  First time I've ever swam in a 50 meter pool. I LOVE 50 meter pools.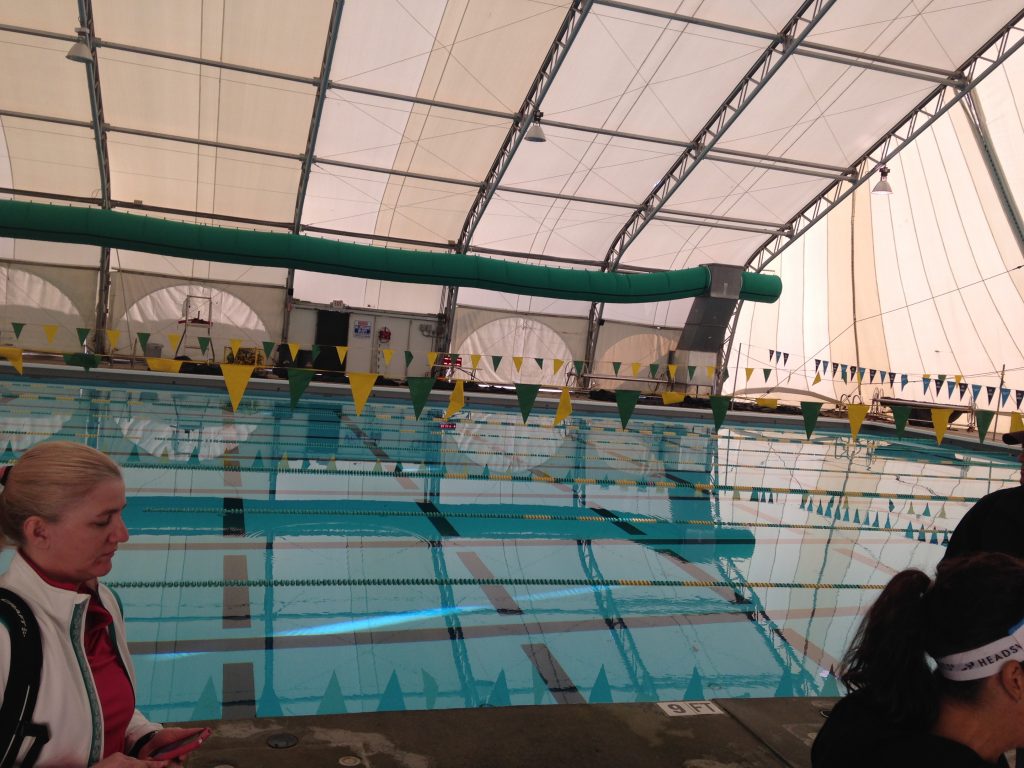 The clinic was hosted by Andy and Atlanta area pro triathlete, Haley Chura.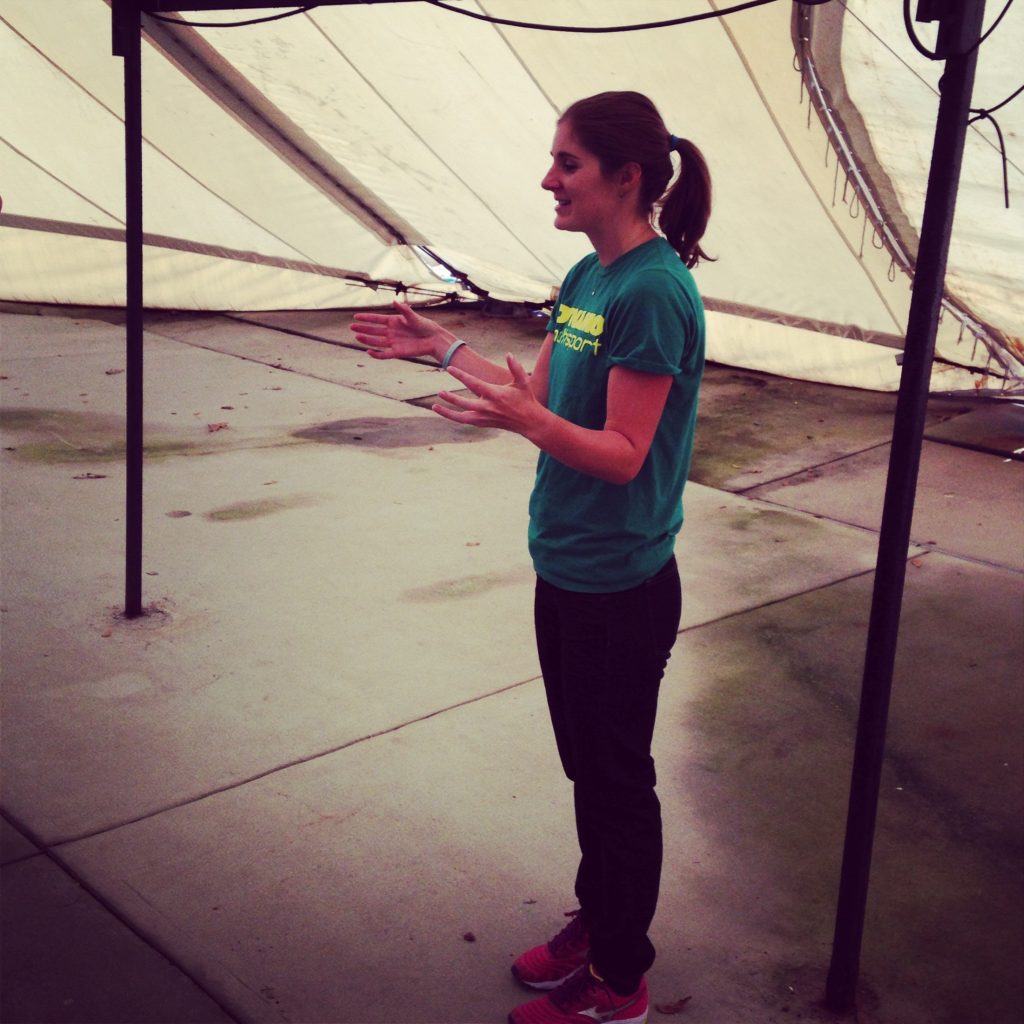 Here's the intro video full of great information and advice.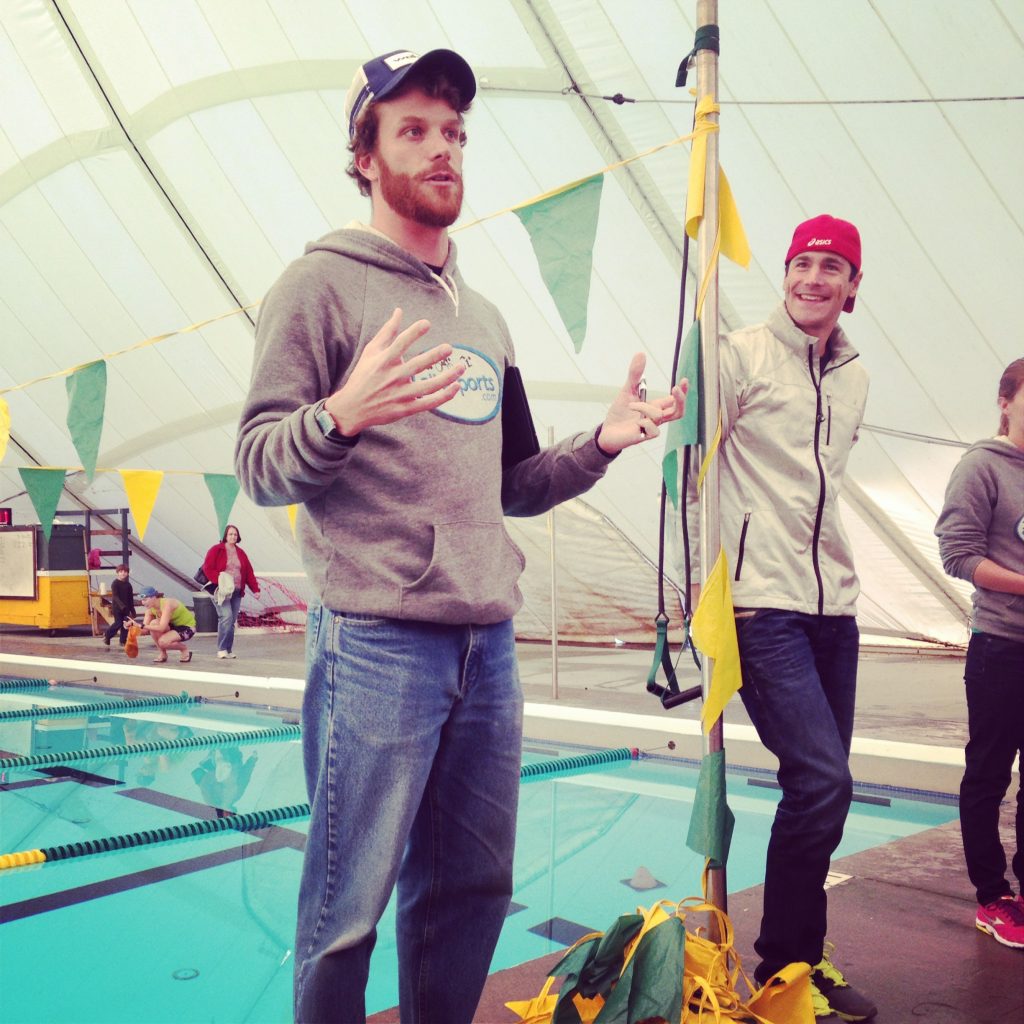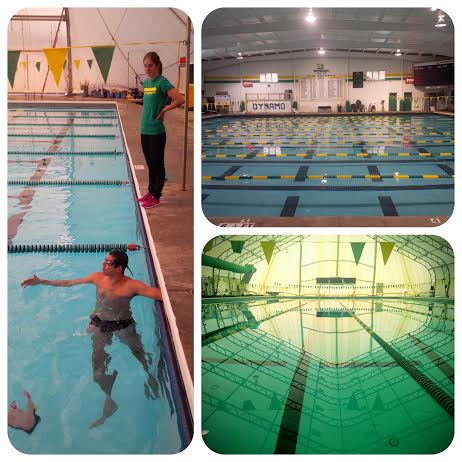 Then it was time for us all to get in the pool. I hadn't planned on swimming, but Brent Pease told me, "Oh yes you are. When in your life do you have two pro triathletes to critique your swim stroke. Go change."
Duh. I can be such an idiot sometimes.
So I scurried and changed, and I am SO glad I did. I just wish I wouldn't have put on any makeup before I showed up. I was a hot makeup mess after a few laps.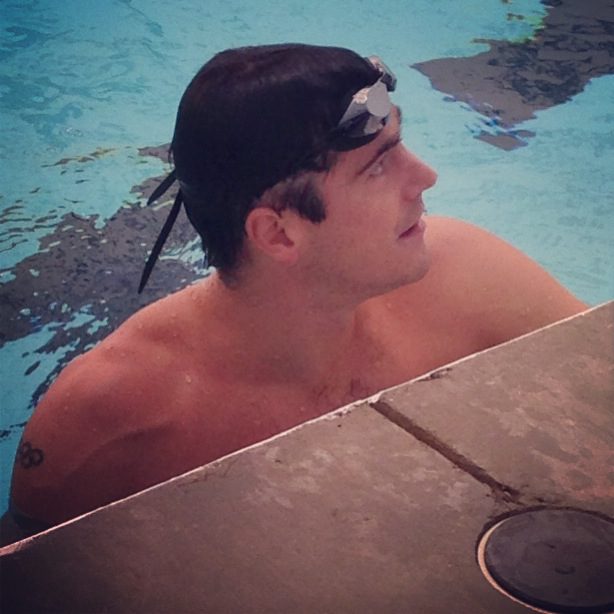 We first got to experience some of the most amazing swimming technique in the world. Andy did some swim demos for us.
I have been around some really great swimmers, but watching Andy swim—the guy who's the best swimmer in our entire sport—actually swim? It was breathtaking to watch. And I don't just mean him. I mean his swimming. [But the boy ain't baaaaaaad to look at, that's a given.]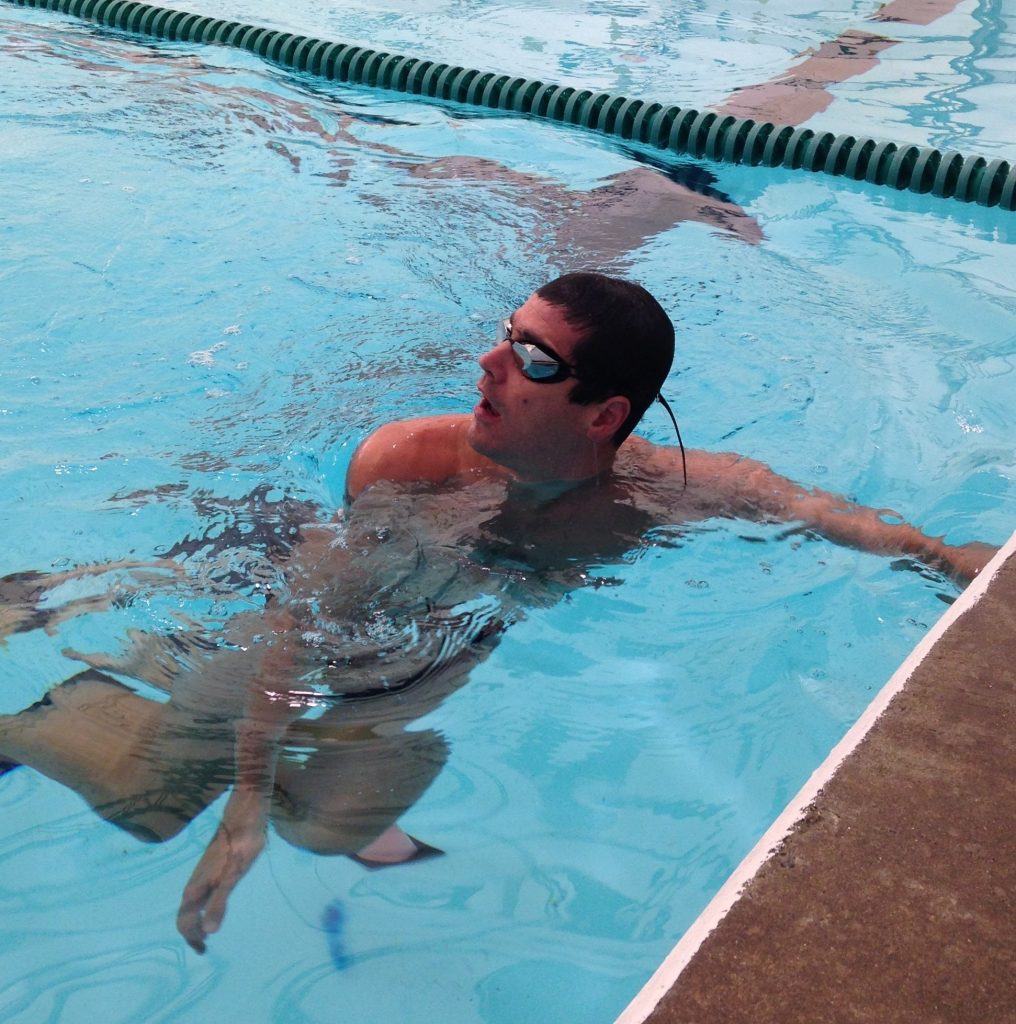 After the demo, Andy and Haley watched us swim.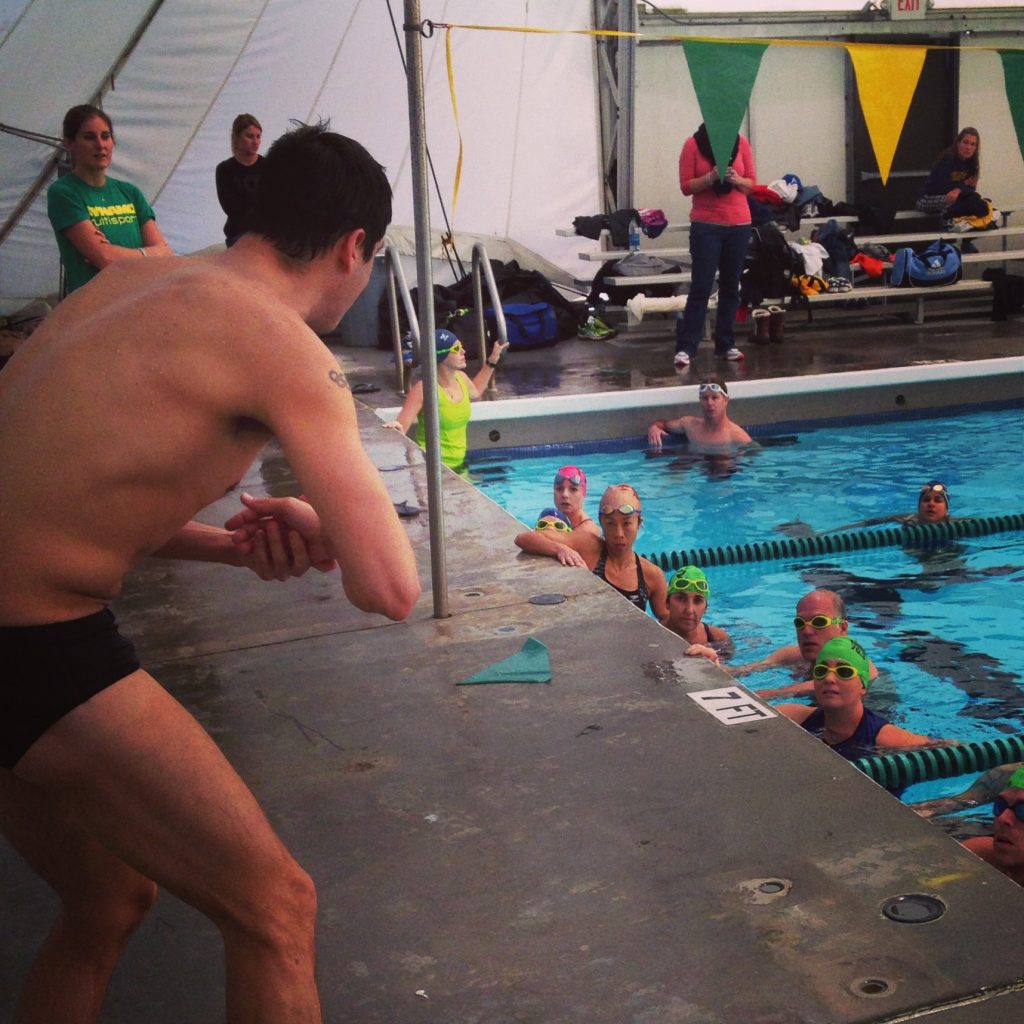 Wait. I would like to repeat that for you so you understand.
ANDY POTTS and HALEY CHURA watched us swim.
Unreal. Pinch me, man. Pinch me.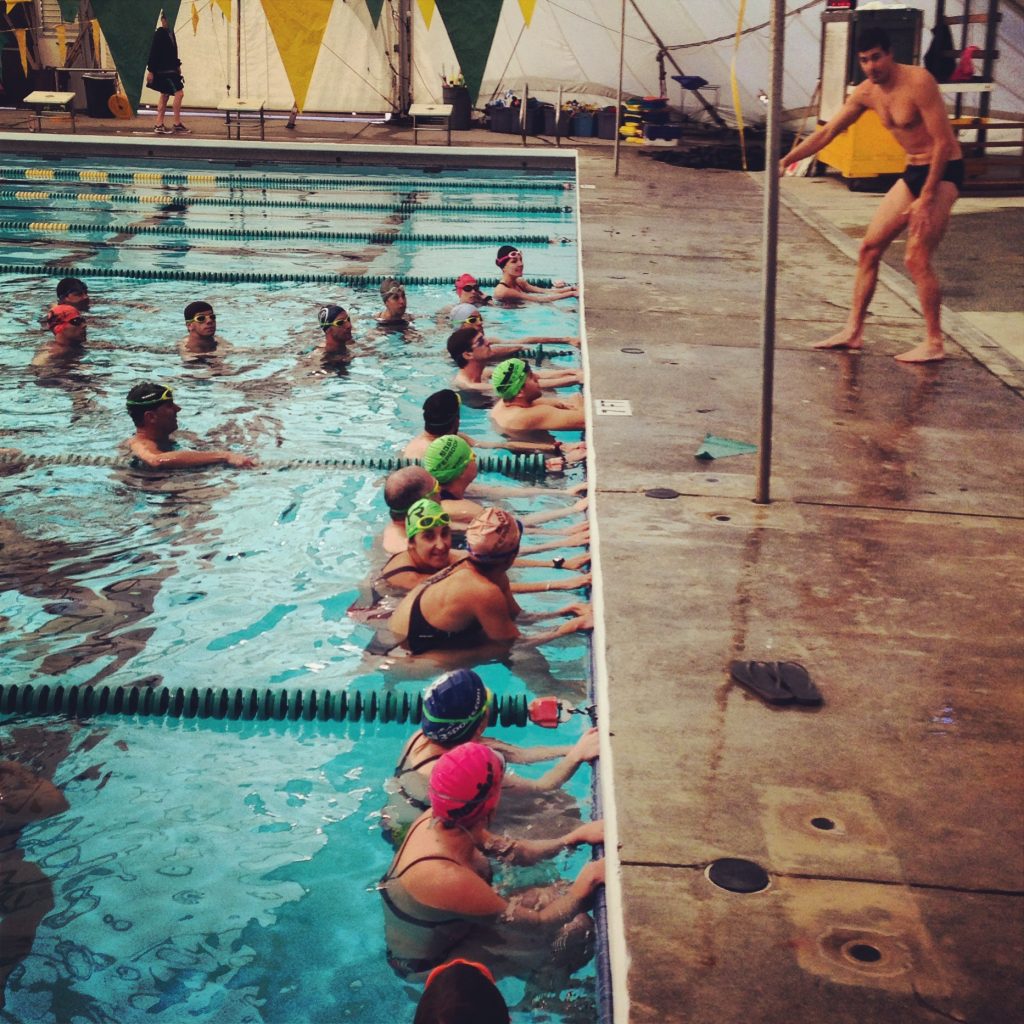 We did a warm-up set. Followed by the one-arm drill (which is the ONLY drill that Andy Potts uses, BTW!).
Then 100 and 6×50.  Then a few more drills and sets.
Andy watched me swim, and he said, "You look great! Your technique is great—don't have much to critique except to rotate the hips more. You look strong."
OMG. Help me Tom Cruise.  Andy Potts said I look like a strong swimmer.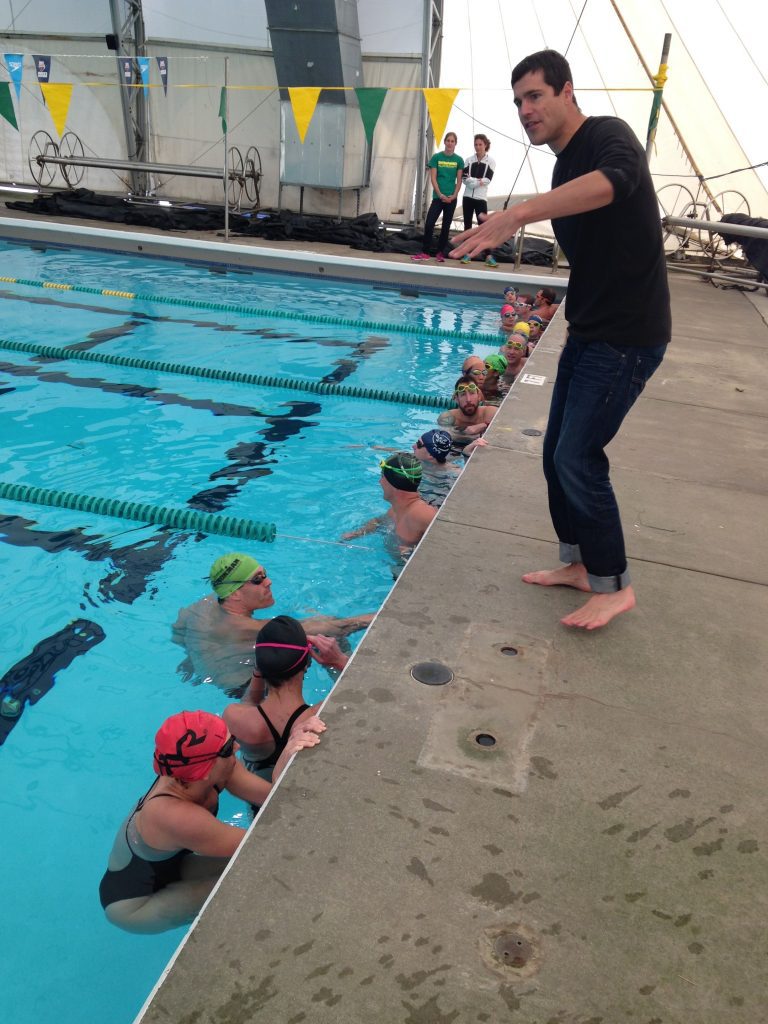 I learned SO much today. And the most important lesson of all was to always show up, always participate. If I hadn't jumped into the pool today, I would have missed out big time.
In closing, this was such a great weekend on so many levels.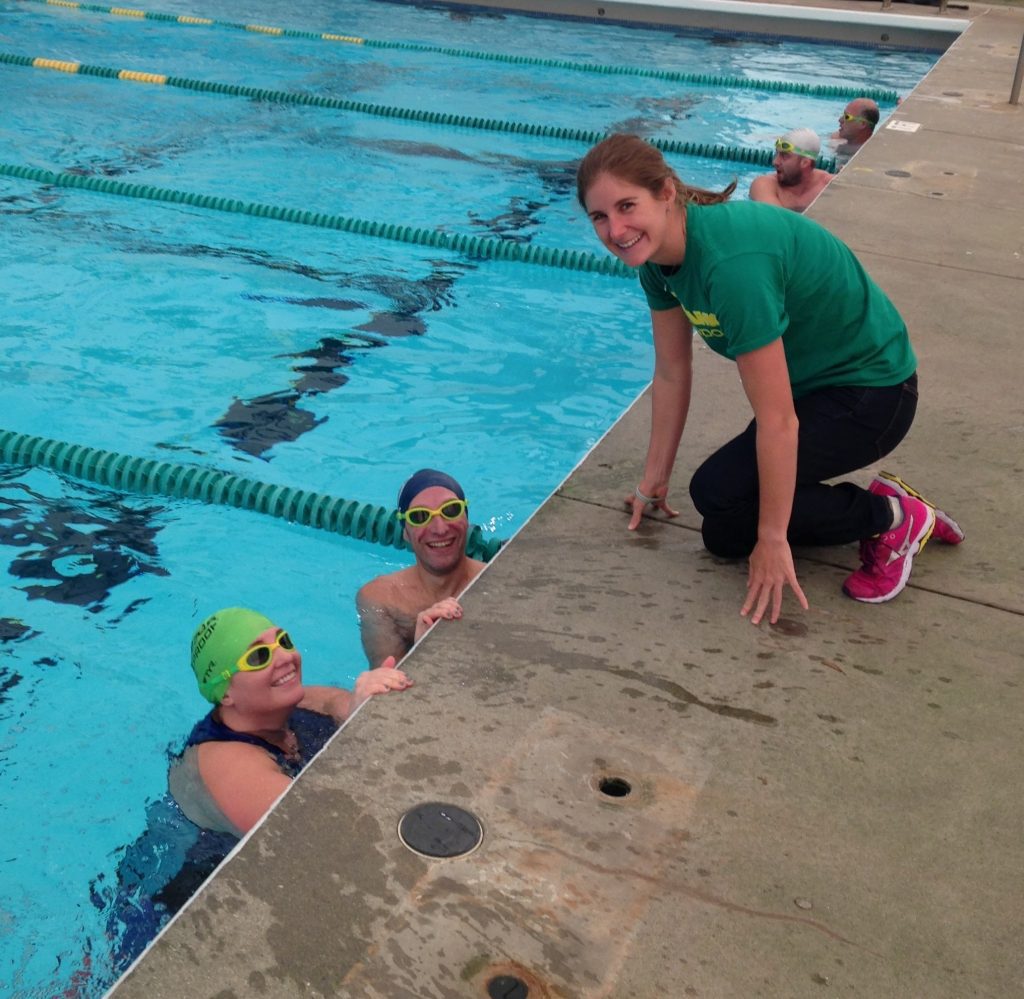 I met Andy, yes, which is huge. In spending time talking with him, I learned what a true class act he is.  I knew he was, but now I know it to be absolutely true.
Here's Part I of the Q&A: It's over an hour, so have fun! 🙂
Here's Part II of the Q&A:
Andy said something that resonated with me, when I had a chance to speak with him one-on-one.  I told him that I just really appreciated the way he was such a welcoming person and amazing ambassador for the sport.
He said, "In five years, no one will even know my name. I have absolutely no reason to not be nice to everyone. Sometimes it can be overwhelming, but there is no disadvantage I see to being kind and taking time with people."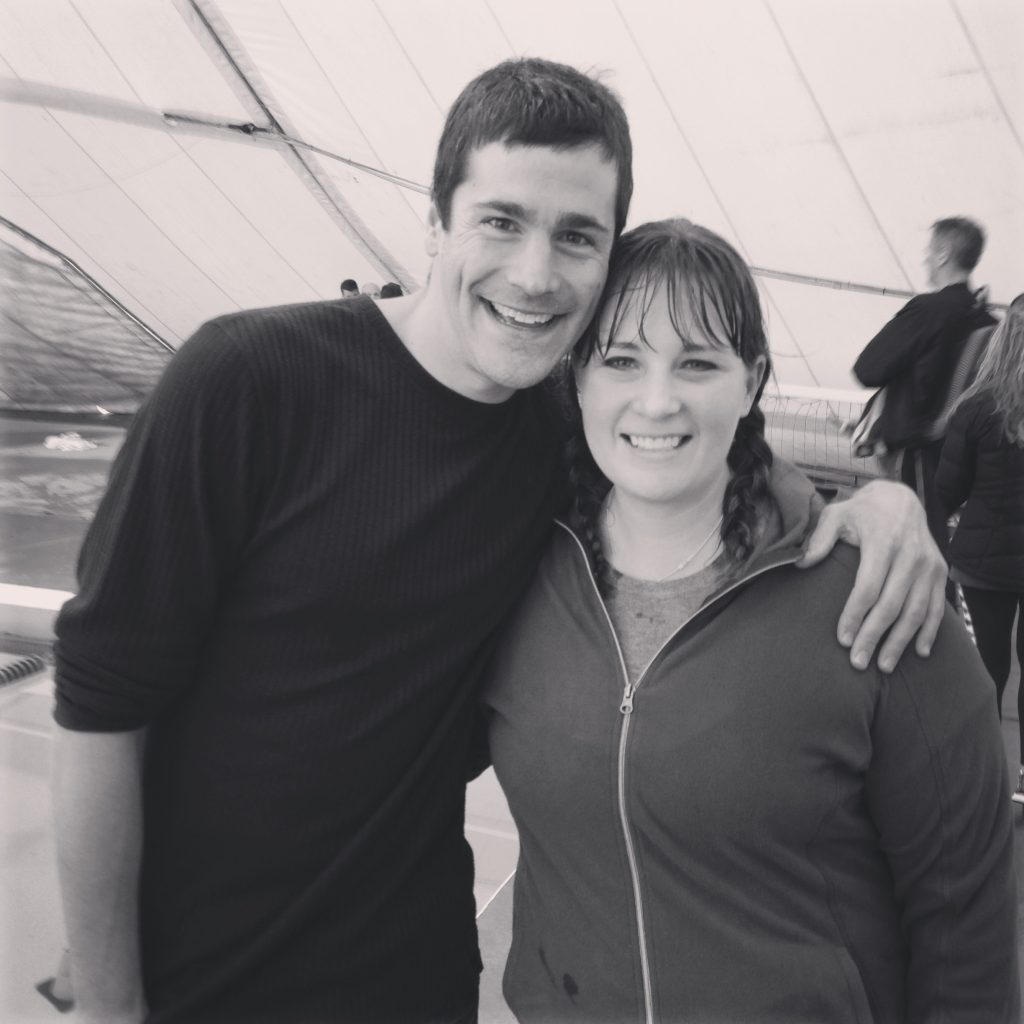 But I know he's wrong. We'll always remember Andy—for the class, the wins, and the love of the sport. But his true humanity and humility… that's why we'll remember him the most. And well, it all makes sense.
And that, Andy Potts is why you are and will always be my favorite boy triathlete.