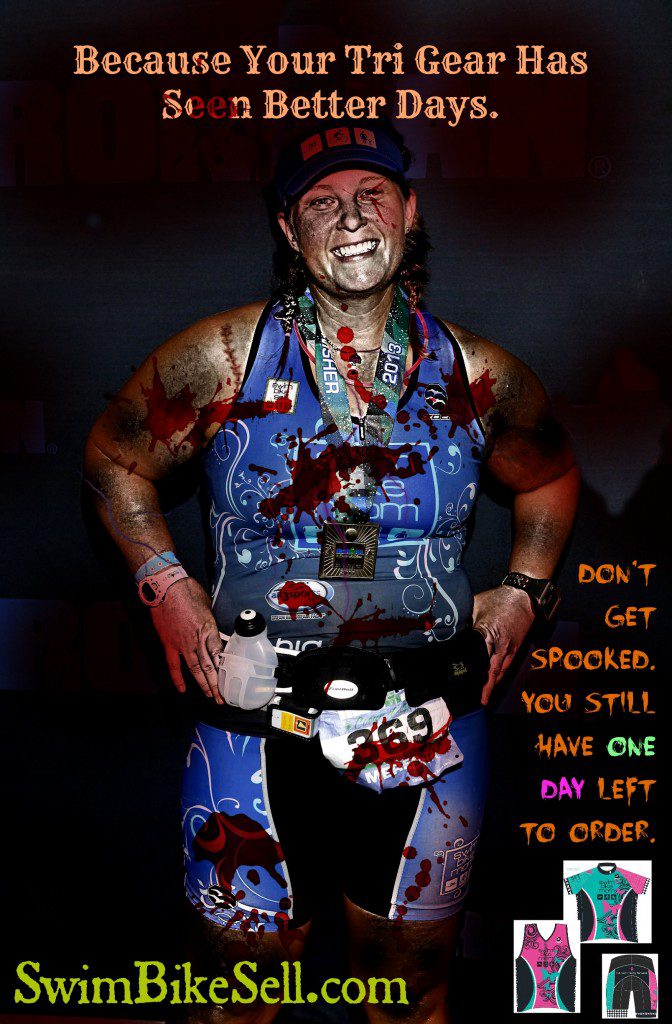 Items available for order:  Tri tops (with or without bra), tri shorts (with drawstring or yoga band), cycling shorts and jerseys.
 Deadline is MIDNIGHT TODAY on Halloween (EST time).  Oh! And every order in this round gets a free water bottle.
****
PS – Swim Bike Sell just posted TONS of new clothing items too.  Check those out here.