I've never been a very forgiving person.  (Wow, I'm really starting to sound like a real nice gal, aren't I?)  Perhaps I should clarify a little.  I forgive others pretty easily.
But as for myself? I have a very, very hard time forgiving that woman.
Made it to the gym this morning for the first training day in a week.  I have a new coach (more to come on this… quite exciting for—not only me–but also the Army!) —– so this is the beginning of a new coach-athlete "relationship" and I basically said, "Eh, I need a week off."
So already, new coach probably put a big scarlett "S" on his athlete book next to my name: "Slacker."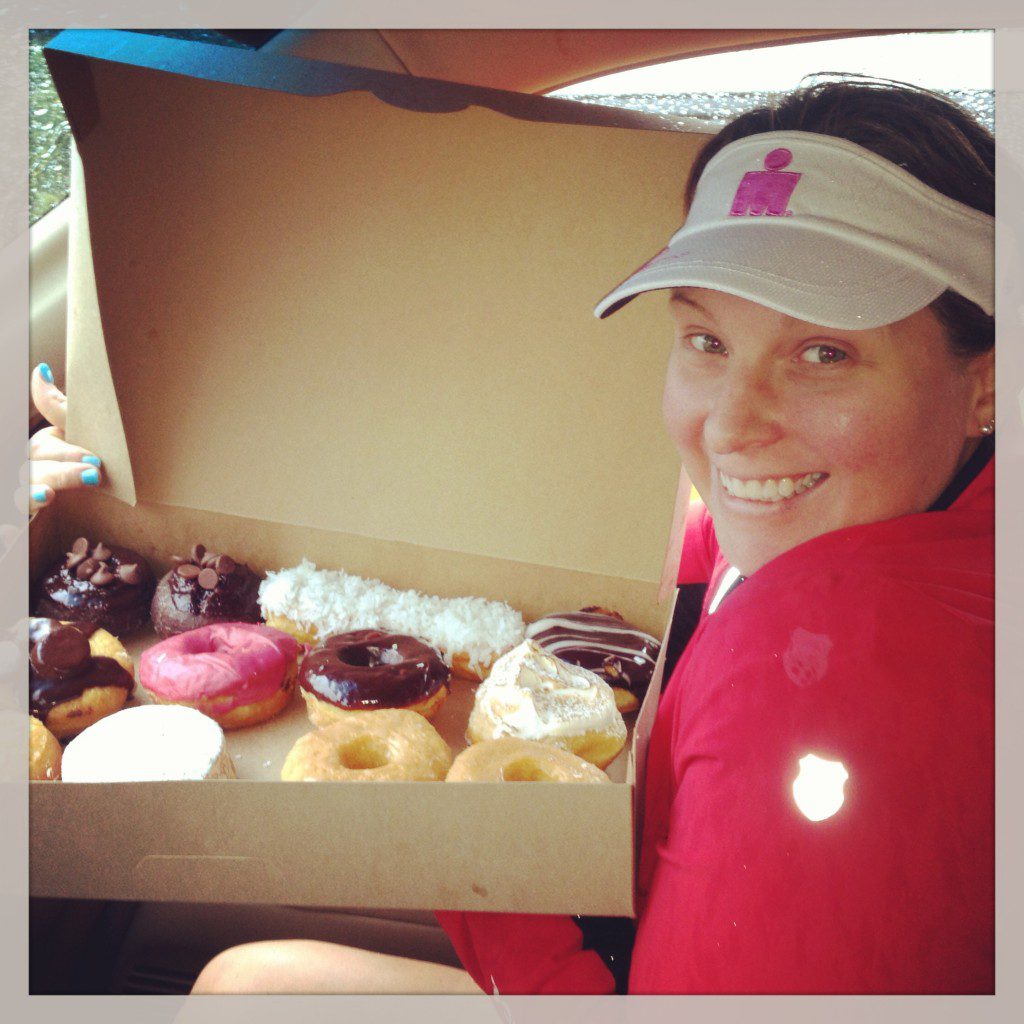 Except I know that's not true. New coach knows exactly who I am, because he's been privy to this hot mess of a blog for a while.  So he gave me the time off and told me to get my act together and focus.
Today, it happened as it usually does.  I woke up out of the jumping-off-the-wagon-of-self-sabotage fog and I focused.  I was ready to tackle a solid run and strength session.
I started running, and everything on my body was jiggling a jiggle jig that hasn't existed in a long while.  Then when I did some squats, my gut made me topple forward.  Dammit.
First thing in my head: I have taken so many steps backwards since Ironman.  And now, the question is:  can I forgive myself and move on?
Anyone who has gone through the Ironman process can relate. I know, because dozens of you have said so.  A big, nasty goal to achieve. A singular focus on the goal. Acheivement of the goal.  And then a weird release.
My release just involved a downward spiral into eating junk and drinking too much wine.  Don't get me wrong —I have had a lot of fun over these few months. But, it's getting silly now.
I had a solid almost 30 days with Whole30 in August/September, and I felt amazing.  So I am starting that again, and hoping to focus on excellent fueling, and learning to become a solid, faster runner with my new coach.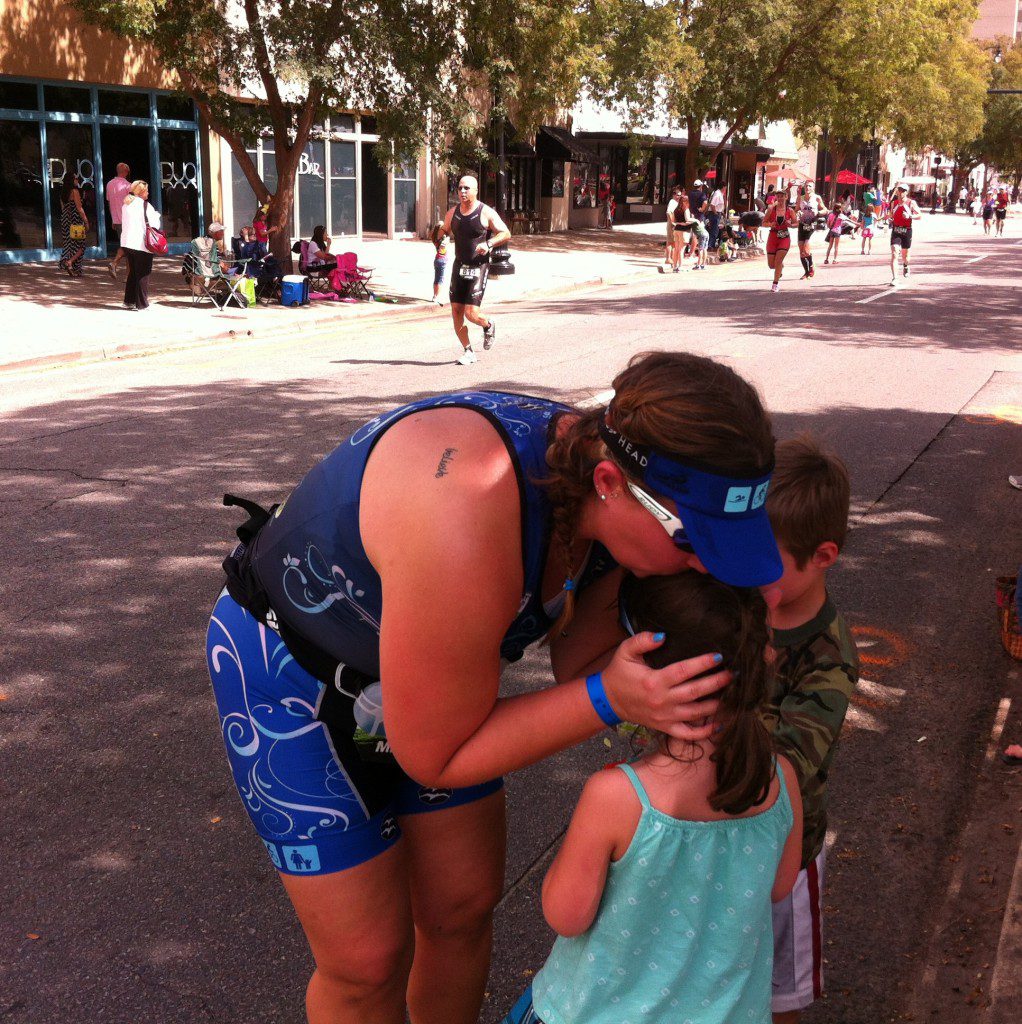 And I am working on forgiveness of me.  To forgive myself for things that I have done in the my past.  To forgive myself for my self-sabotaging ways.  To just breathe and be and release the gunk that is clogging up my head, my heart and my gut.
For each "bad" thing in each of us… there are probably twenty-five great things.  
So for the three main "bad things" I have going on right now:  food sabotage, messy house, and ridiculously short temper…  that means there are at least 75  great things.  Right?   I mean, it's probably some proven theory out there somewhere…
Regardless.
I'm going to focus on that good  list for a bit.  I will do the best I can and forgive myself.
Who's coming with me? (…Grab your goldfish, and let's go!)