A loyal member of the SBM Army asked me recently to write a blog post about something specific.
My first reaction was, "What? Am I 'Dueling Pianos' now? Taking requests for posts? Put your post request in the fishbowl and I'll write it!"
Ha ha! Okay, so I'm kidding. (Only about putting your request in a fish bowl.)
But then I had to sit on the request for a minute. Not because of the request itself- I do often post about things that people ask me to.  But I had to ponder the content of it.
It went something like this:
Can you post ….about people recognizing that they have reached the outer limit of what they should be trying to do …and accepting that as their "norm" ….instead of trying to kill themselves training for something beyond their reach? 
At first, I was like, "Okay, I can see this."
But then I let out this weird whistle, and I was like, "Uhhhhhh. What?! No way."  …the outer limit of what they should be trying to do and accepting that as their "norm"…
No, no no no no no no no no. No. No.
Okay, so I can see one angle of this comment. For example, you shouldn't keep running if you knee is broken and dangling by a single tendon, all floppy-like. You shouldn't bike if your back is broken in six places.
Those might be all outer limits.
And of course, you shouldn't do triathlon if you don't have legs. Oh wait.
Well…
Then you shouldn't do triathlon if you don't have arms. Oh wait.
Or if you are too old.  Oh wait.
 Photo Credit: www.Ironman.com
The Iron Sister, Sister Madonna Buder – http://zootsports.com/zooter/sister-madonna-buder
Or if you're too young.
Too disabled.
Photo credit for two photos above:
http://photoblog.statesman.com/young-triathele-competes-in-austin
Oh wait a minute here.
I think ole Swim Bike Mom is on to something!
A pattern has been detected…
Through this triathlon journey (and also through my friend, McBlessings and the Getting 2 Tri Foundation) …I have learned to see less the "outer limits" ….and more of the "sky is the limit."
The truth is… your limits are the limits you place on yourself.  
These limits, whether real limits (missing limbs) or perceived limits ("Oh, I'm too fat") – are things we can overcome.
And sometimes, they are things we should overcome.
So pick
your

"Ironman."

I put "Ironman" in quotes, because when I say "Ironman," I want you to think of it as your Ironman.

Yes, the actual Ironman -the race full of 140.6 miles of pure fun – was my big, scary dream. But everyone has an "Ironman" – a big, scary personal goal – even though it may not be the Ironman.
See?  The proverbial Ironman.
Your "Ironman" may be a half marathon. Iron Girl. An Olympic distance triathlon.  An ultra marathon. A crazy run through the Rockies like Mountain Goat is doing.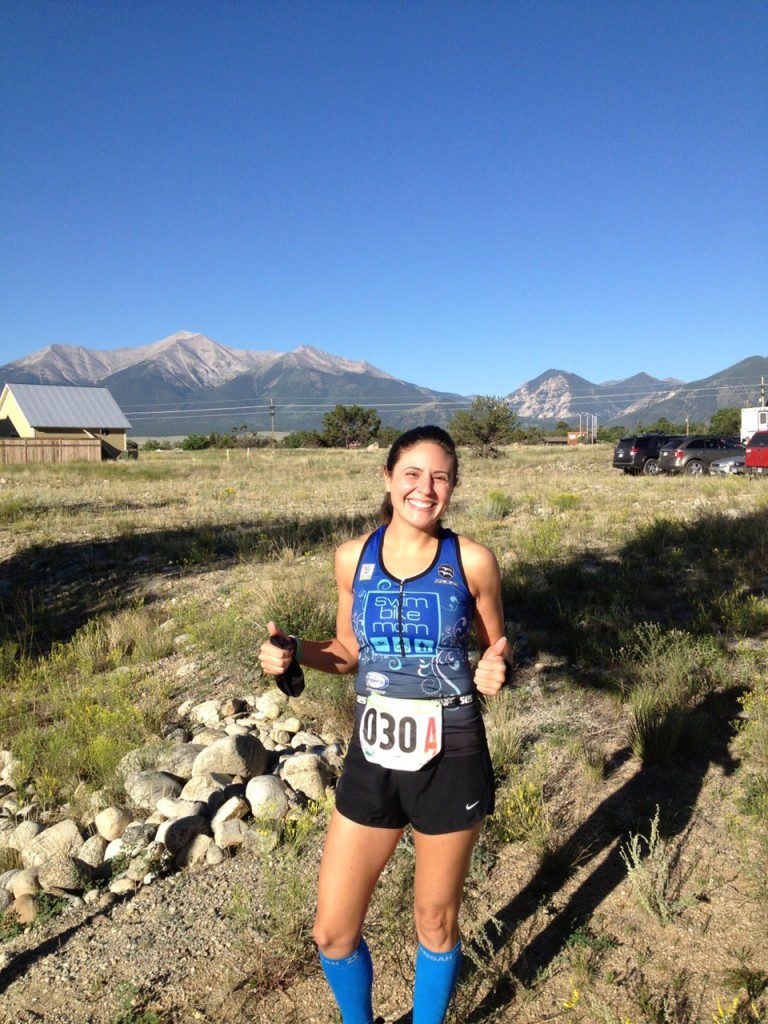 For me, taking on the big scary goal of a half Ironman… and two years later, taking on the bigger, scarier Ironman proved many, many things to me. Going through that long, painful day and having to search inside of myself—knowing that only me could get me to that finish line, on that day, on that bike… in that pair (those pairs) of running shoes— taught me something that will never escape me.
I learned that no matter what life wants to throw at me… that I will meet it head on.  No matter what the future holds, I will stand tall and look it in the face.
Why?
Well, because I saw my limitations at the beginning of training Ironman. I am overweight, slow, no "spare" time and full of a bucket of miscellaneous fears ranging from massive chafing down to the wetsuit and riding downhill. I saw these so-called limitations. I acknowledged them.
And I didn't give a rip.  
I trained hard.  I listened to my coach. I struggled and fought. My family sacrificed with me, for me.  And because of all of that, I was able to not only tow the starting line of one of the most difficult Ironman races on U.S. soil… but I was able to finish.
And you know what?  SO CAN YOU.
Create your outer limit. Don't find an excuse not to reach it. Pick what you want. Pick something work reaching for. Pick something scary.And go after it. Go after your Ironman.
So yes. In that sense, everyone should do an "Ironman."
Find your Ironman.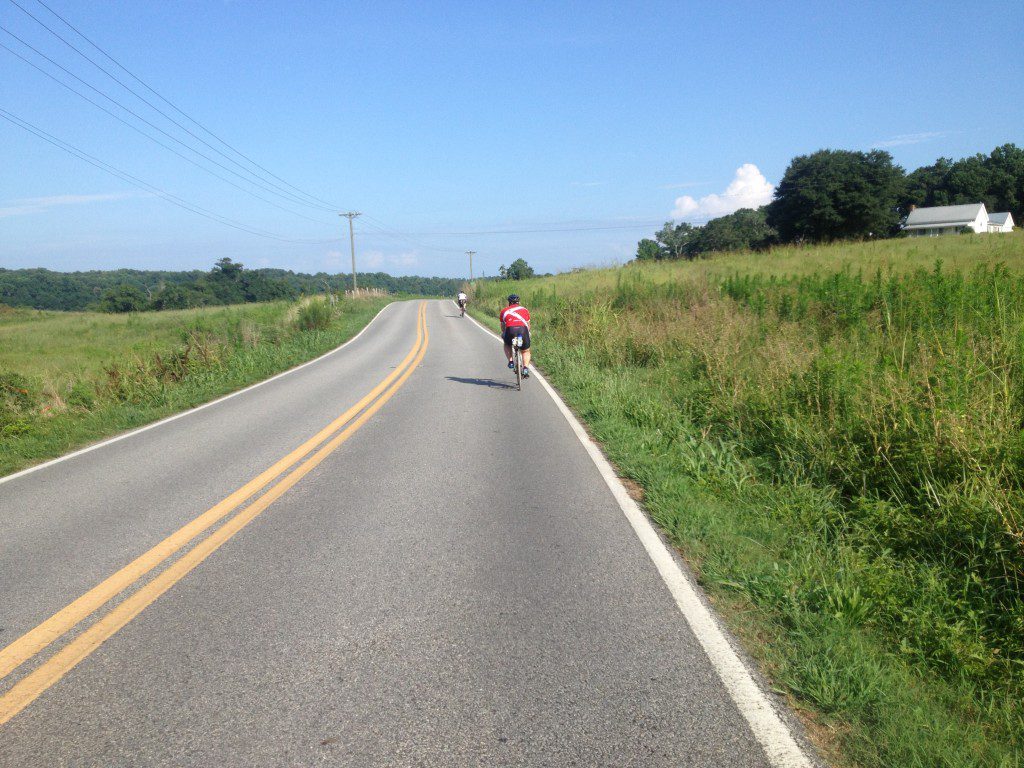 Push your limits. Work to those limits. Lean against the wall and push. Push until you cry. Push until you break your ass. Push until you want to crawl into a hole and die (like childbirth, eh).
But push through.
Push until those walls crumble. Until you see the strength in yourself that you never knew existed.  Do it for yourself.  Do it to prove to your daughter or son that they, too, can break through barriers in this world – real and perceived.
Do it to prove to those who said you can't… that you just did.
But really, do it for you.
Because in those moments, when you break through those barriers– you are finally able to see a tiny bit of the greatness that others probably already see in you.
So, I guess here's the post that was requested. Maybe not the answer that was searched for… but a requested post, nonetheless. 🙂
#justkeepmovingforward