I came across this photo tonight.
This was taken in our bathroom.
There is writing on the mirror.
It says, "I love you. I know this is hard.  Stay focused….train hard….Meredith Atwood. You are an Ironman."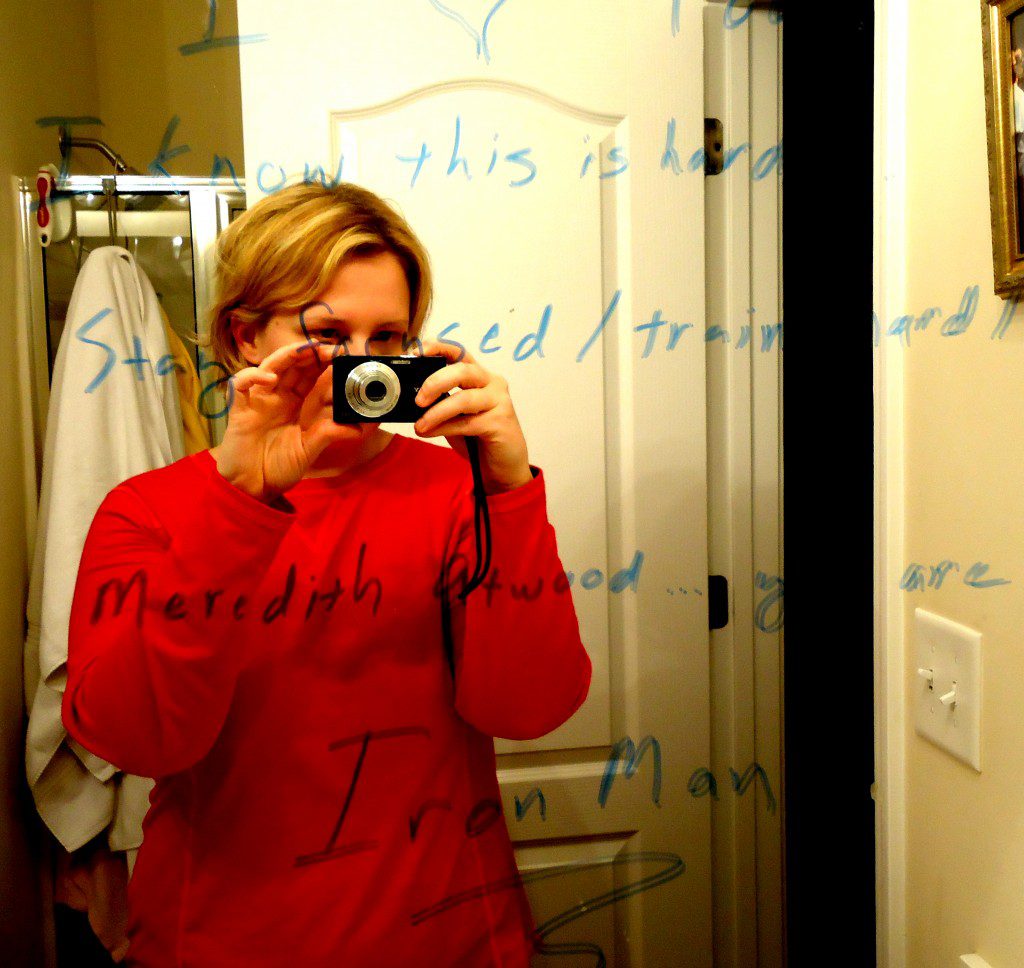 It killed me.
This was the Expert.
And you know why this killed me???
**Because this photo was before my first OLYMPIC distance race.  In March. Of 2011. Two years ago.
The Expert had written this on a mirror in our house before he left on a business trip.
In that moment, he had scrolled the leap to say, "You are an Ironman."  And I don't know if he really even thought about it—-that deeply at the time—but I know he was trying to motivate me.
And I had, in that time, felt lost—-like I could not even do the race-the Oly race…. And he was there. Deciding to believe in me, even if it was a stretch.
I had laughed when I woke up and saw it. I had never even done an Oly.
An Ironman??
But I had secretly thought, "I hope so. Someday."
And I took the picture of the mirror, thinking, maybe someday this picture will mean something awesome…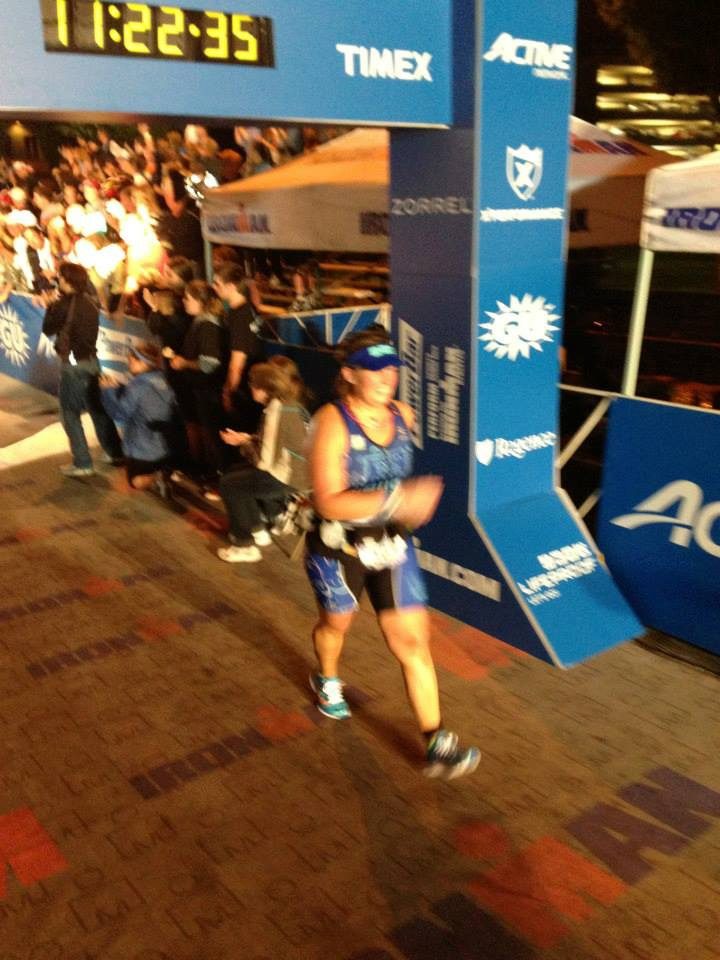 It's funny. I had always given Monster the credit for Ironman.  For the idea of Ironman.  But now… I wonder. Was it the very Expert?
I love him. And I am grateful for him.  And we may have had our Ironman issues, but he supported me more than maybe I recognized.
And to come across this picture right now, in light of the chaos we are living, it was nice. Because it proves that no matter where we ARE, we can be somewhere else, in a very short period of time.
An Olympic distance? An Ironman? An air-conditioned house… it's all possible.
I just hope to be in a house at some point.  But if not, I'll just hang on to triathlon.
Because the Chilling Truth —-hear me out—- is that ANYTHING can happen and change. You can be ANYTHING. And anything you dream.
The Chilling Truth is that anything really is possible. Despite fantastic, stupid obstacles.  We can all do what we dream. It takes work. It takes focus. But it's a truth.
Truth.
Get your chills. 🙂