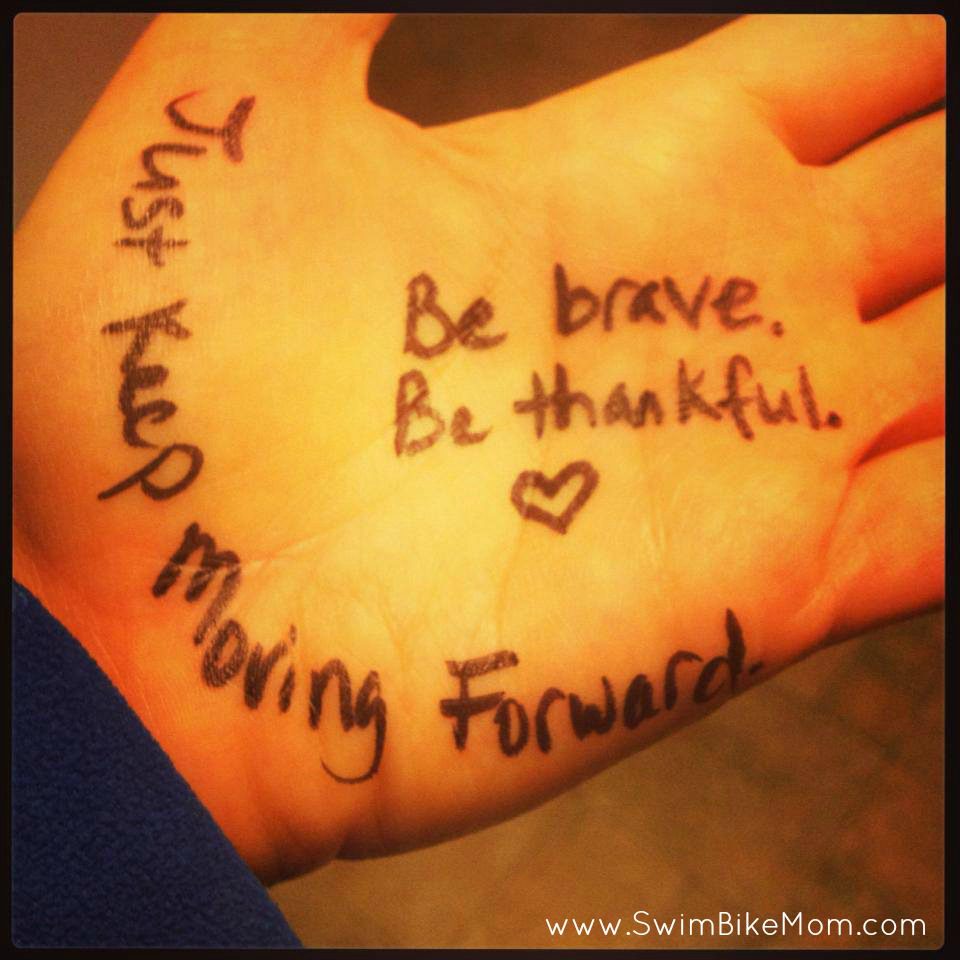 1. I wanted to repost this picture from the morning of the Ironman race.  And while this Sharpie reminder didn't survive the 112 mile bike ride, completely… when I started the marathon and looked down, all I could see what a tiny remnant of "Forward."
That was enough to jog my memory. Ah yes. Forward. Go.
It made me think of that new Sara Bareilles song too.  Which was also a feature in spin today.
"You can be amazing
You can turn a phrase into a weapon or a drug
You can be the outcast
Or be the backlash of somebody's lack of love
Or you can start speaking up
Nothing's gonna hurt you the way that words do
And they settle 'neath your skin
Kept on the inside and no sunlight
Sometimes a shadow wins
But I wonder what would happen if you…
Say what you wanna say
And let the words fall out
Honestly,
I wanna see you be brave…"
This song and the "just keep moving forward" dead horse I beat (…Oh, that's a joke, by the way… I don't beat horses. Just want to be very, very, very, very  clear.).
Anyway, this is just a reminder… there are plenty of people in this world who are ready to tell us that we suck… that we are stupid, ugly, fat, skinny, whatever… but in the end, say what you wanna say and be who you wanna be and create the life you want.
It's tough to deal with our demons, our fears, our past and regrets.  But this little triathlon world is an blessed outlet to do it, and I am so thankful for it.
By being triathletes or by taking the first baby steps to become triathletes—-I declare that we are all brave!!!  And somehow, that bravery will spill over to the other areas of life.
Be brave. Let's all be brave. Yesssss. Brave!
2.  Went to Coach Monster's spin class this morning.  Debated not going, which is weird because I usually never skip.  So I went anyway. And like most workouts, I was glad I showed up for it.  Ran 2 miles before class too, and while my body isn't liking what's going on with it lately, I felt like a million bucks getting a sweat on, working out the nuttiness, or whatever.
I'm taking the kiddos down to my parents' this weekend, and I hope to get in another run while we're there.  Then by Monday, I think it will start the process of Part I: Getting my act together again. Because I do, in fact, have a sprint tri in a few weeks…and I am ALLEGEDLY still signed up for Augusta 70.3…
Allegedly.  I needed to throw in a lawyer word. I was having withdrawals. Ha.
3. I'm kind of tattling on myself with this.  But I have a confession to make.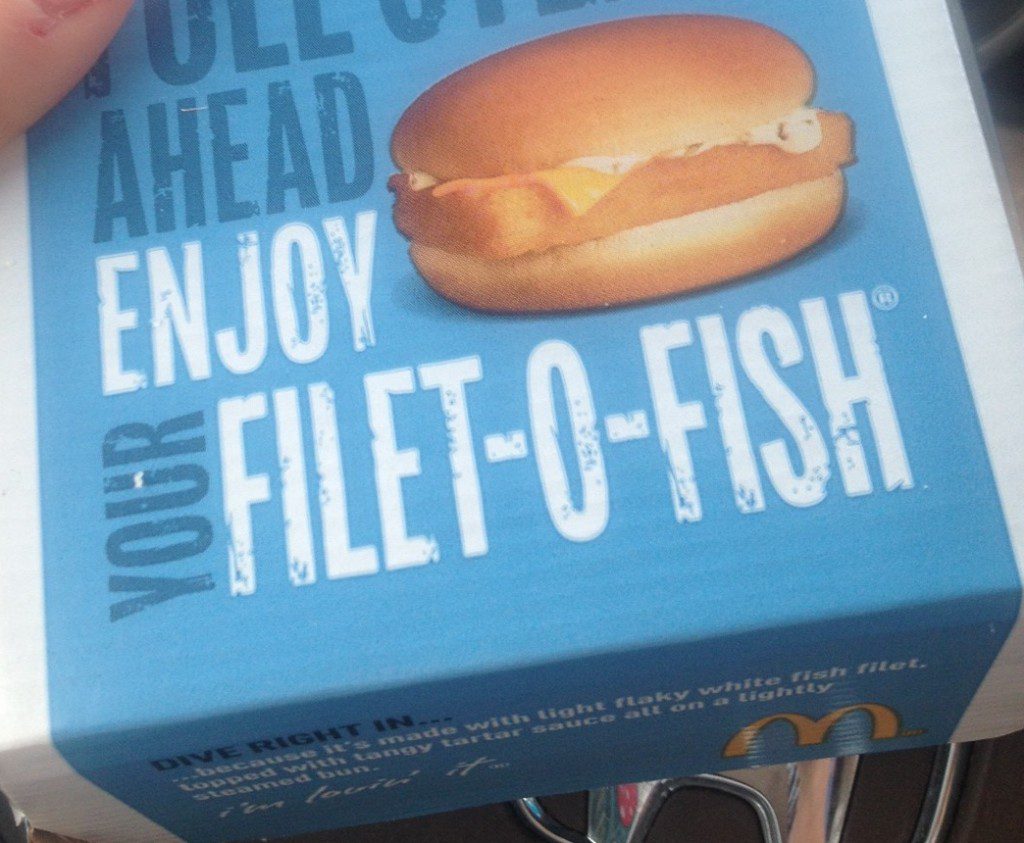 I had this for lunch yesterday.  It's so delicious. I mean disgusting.  Disgusting… …delicious….
Not brave.
Actually, eating a Filet-O-Fish is pretty brave.  You never know what's going to be the end result.
Brave! Yes!
4.  There is a sprint tri here in the area on Sunday. The Expert is registered, but he's flip-flopping on whether he will go do it. I need some SBM peeps to start blowing up the comments as to why he should. I may just give out his phone number, so you guys can text him directly. Sound good?
Oh lawdy, he'd LOVE that.
"Mere! Now what have you done? Who is Debbie and why did she say to kick you to the curb!??! That there's THOUSANDS of SBM ladies in line for me???"
Heh heh. (Love ya, Debbie! :))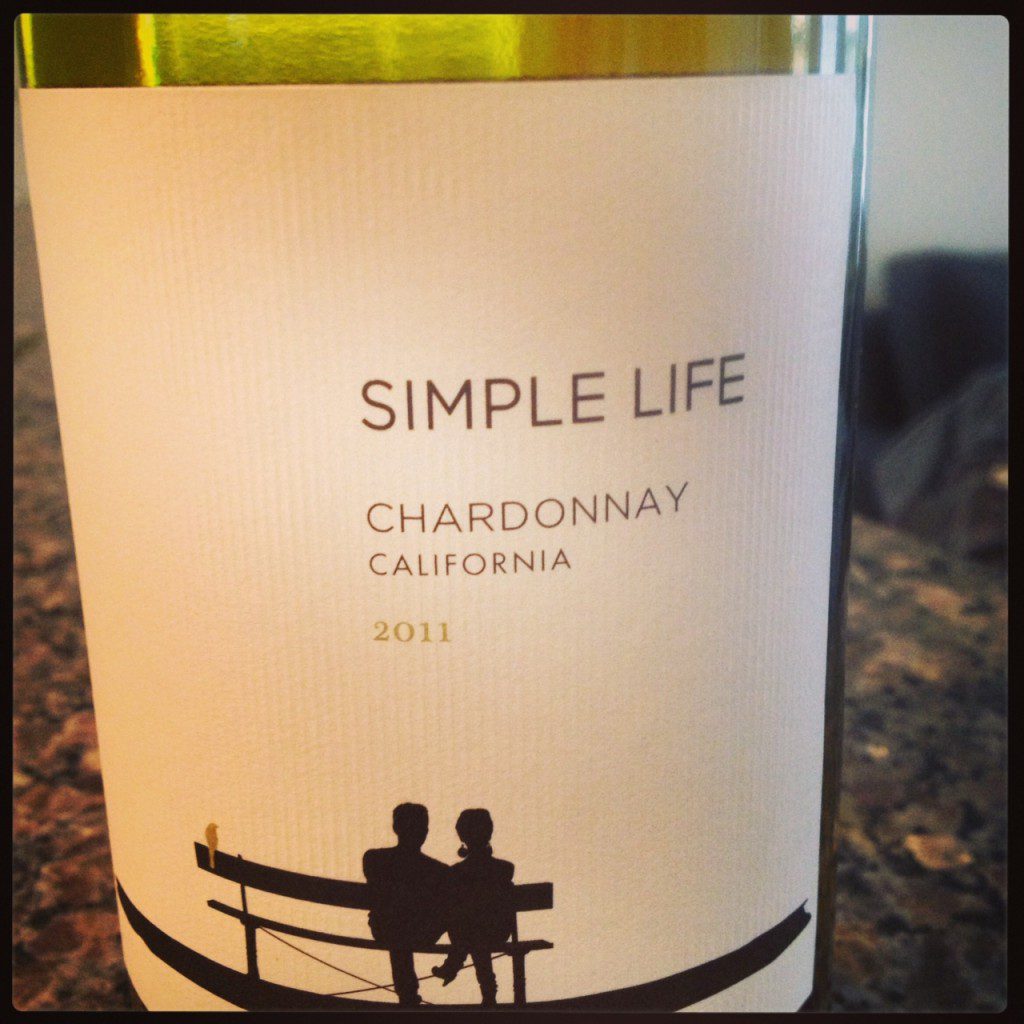 5. Lastly and most importantly, thanks for all the love and support you guys have shown me over the weeks, months, days… and (wow) years. Believe it or not, while I appear to blog about "everything," there's sometimes more to the story than meets the eye. So I am thankful for this forum to complain, to (hopefully) inspire a little, and to (hopefully) give you guys a laugh every now and then.
Many of you have been a source of great, unconditional love, support and perspective… so again, thanks…. for more than you know, and for more than is said.
Now, go have a great, brave weekend, ya'll!!   (Filet-O-Fish).