Loved this post from Another Mother Runner, Dimity, today on her thoughts going into Ironman Coeur d'Alene.  To those of you new to this blog, I am tackling my first (and only Ironman) on Sunday… and so is #BAMR Dimity.  So anyway, Dimity posted a chart of her proposed times for the race, saying, "I feel like I'm showing you my stretch marks and vericose veins: these numbers feel that intimate to me…"   She's awesome.
So I liked her idea of making a chart.  Not that I haven't made it in my head or on my private paper scraps a million times, but for the benefit of just general point of reference for you guys. So when you track me, you can say, "Wow, she's doing awesome!"  or… "Ruh roh."   You know, that kind of thing.
[I am hoping for more of the former.]
So with a thanks and credit to Dimity for the idea, here's my chart:
| | | | | | | |
| --- | --- | --- | --- | --- | --- | --- |
| IRONMAN CDA | SWIM | T1 | BIKE | T2 | RUN | TOTAL |
| A Perfect Day | 1:20:00 | 0:05:00 | 7:00:00 | 0:04:00 | 5:30:00 | 14:05:00 |
| A Great Day | 1:30:00 | 0:08:00 | 7:30:00 | 0:07:00 | 6:00:00 | 15:13:00 |
| All Hell Breaks Loose | 1:45:00 | 0:10:00 | 8:06:00 | 0:10:00 | 6:47:00 | 16:59:00 |
….but one lessson I have have learned in this sport is never to compare yourself to others.  Maybe that's why I am calm. Because I know that it's just me and me and me out there.  Not like I'm making the Kona rolldown, people.
You may note that Dimity and I are quite far apart on what "hell breaking loose is" (she calls hers "some hiccups"—-I say "hell breaking loose"—-her outloook might be a little better on this one….)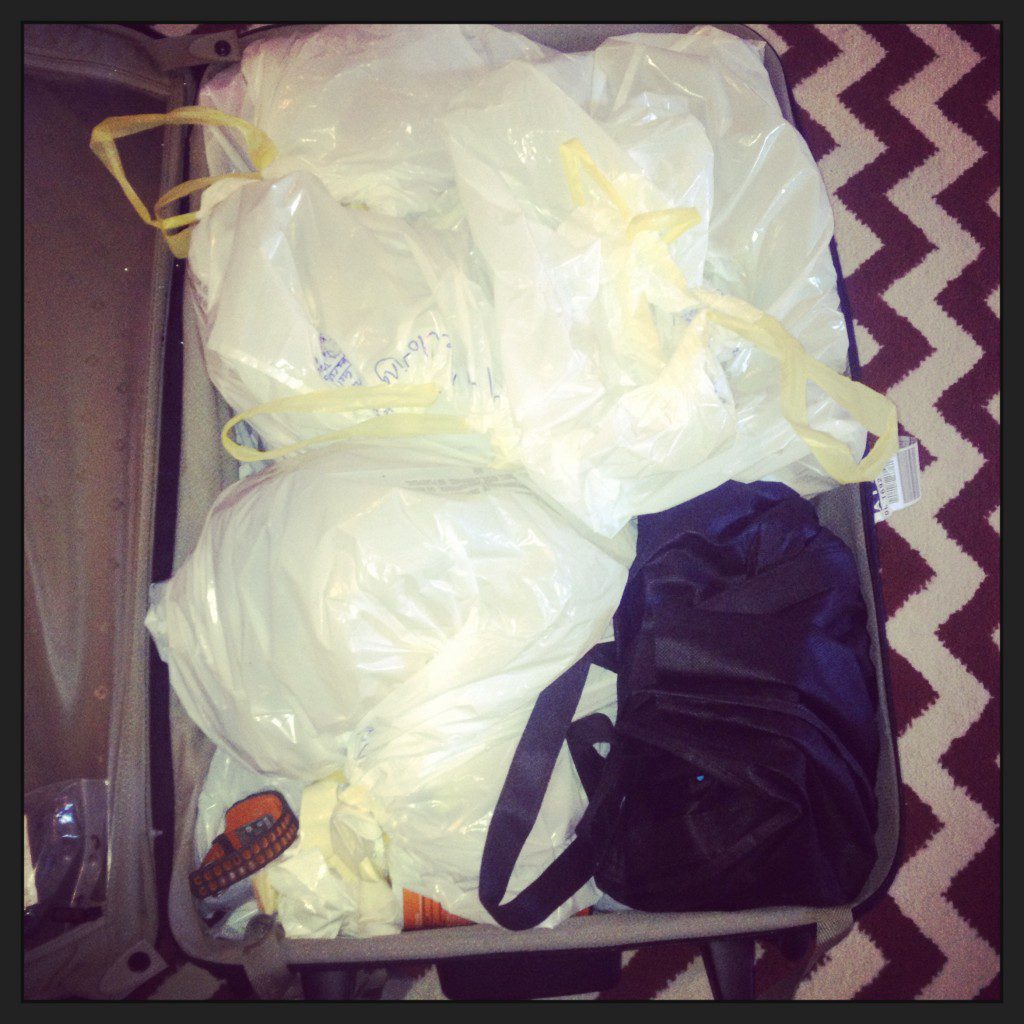 So status update:
I am all packed.  We leave on a jet plane at 6:00am tomorrow.  My parents meet us at the airport in Atlanta. My race stuff is neatly divided into garbage bags in a giant suitcase. The kids are packed in their little suitcase.  The Expert, well, he's on his own. He's one of those awesome packers. He should have been a flight attendant. He should have actually packed me, come to think of it.  I can't wait to see him do an Ironman someday. The OCD, whoa.
I practiced changing two tubes this AM on good ole Antonia. What a sport she is.  Even though she was with me in the beginning, it's Andy who gets the Ironman glory. I'm sorry Antonia.  You are most definitely there in spirit!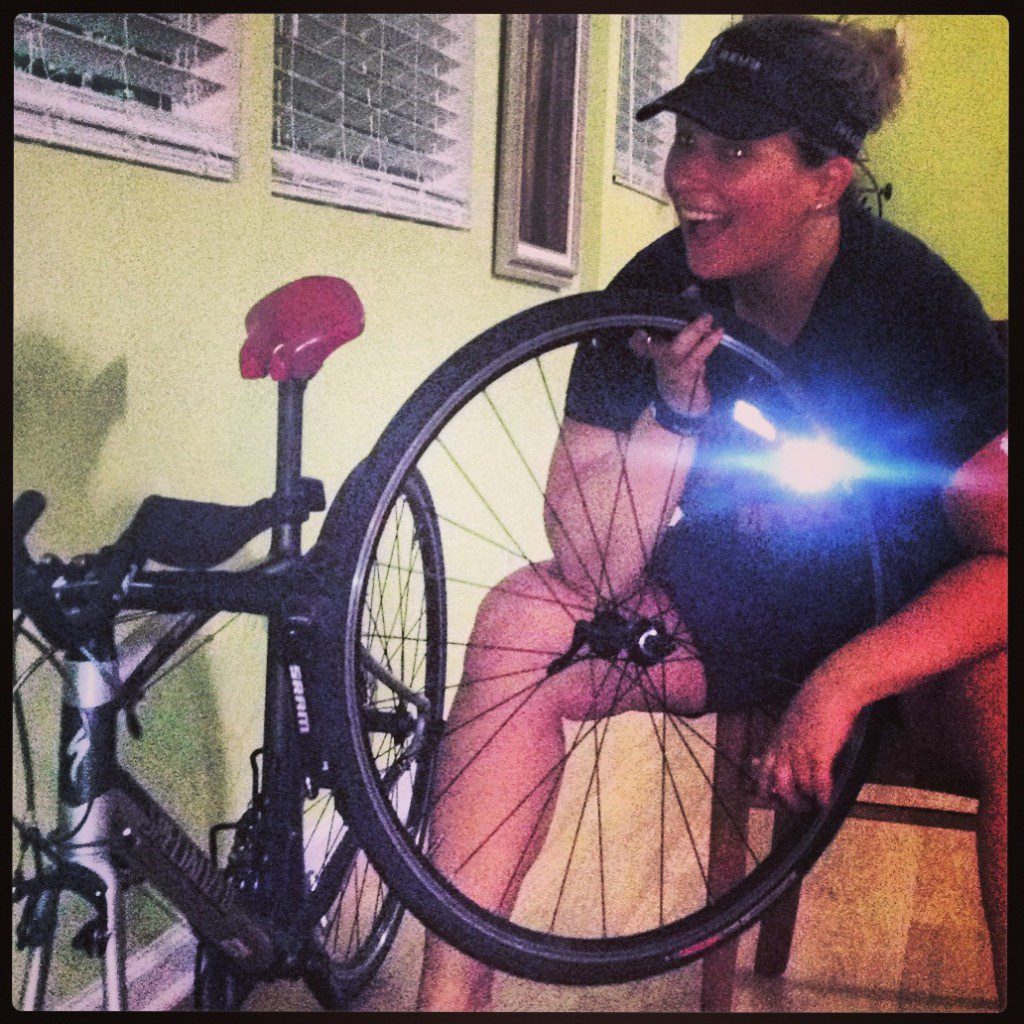 With this morning, I had my last one-hour bike ride.
I say this will likely be my last post before the race, but I always end up OVER-posting during race time because I am full of nervous energy and I am bored out of my mind.   We'll just say that I plan for this post to be my last post (ha ha).  Of course, I'll obesessively Instagram, Tweet and Facebook.
So anyway, my last long ride today.
As many of you know before every race, I try take some time to reflect on how far I've come. Not for the sake of website braggery— but more to show myself—-that I am about to do what I set out to do—however long ago.  It's like counting my hay in my barn, you know. For me, this Ironman idea started in August of last year.  So it's been a while.
And this morning as I sat on my bike trainer for the last time before CDA, I had random music playing on iTunes. The song,
"You Found Me", by The Fray, began playing. And I immediately began to cry. This was one of the songs from the first spin class— the life-changing moment for me.
"Lost and insecure
You found me
Lying on the floor…"
You can read the whole history of it here, but as I sat on my trainer for the hour… I thought back to that first hour and spin class where I thought I was literally going to die. I thought about how much I hated myself then. How I hated the person I had become. How lost I felt. Sad. Isolated. Fat. Angry. Mad. Ugly. Horrible. Tired. Hideous. (You get the idea).
I, by no means, have this Ironman in the bag.  I have worked hard for it.  But it's still a very long day and a very long race.  But I believe I will finish.

Because one thing I've learned in this journey—-is that it really doesn't matter what you look like, or what your God-given abilities are, or where you start. What matters is what you dream, what you believe in your mind and in your heart.
What matters are the things you think about yourself …when you're alone.
And you know you are changing/have changed when the things you say when you're alone change from, "you're a fat worthless person" …to… "maybe I will do an Ironman."
The one hour ride was a simple warm-up. My first-ever hour on a spin bike—-I thought I would not survive. So as I reflected on where I began, in August 2010, I can say, "That's some progress."  That's a whole helluva a lotta moving forward. 🙂
And that's where I am. I have simply grown.  I'm taking nothing for granted.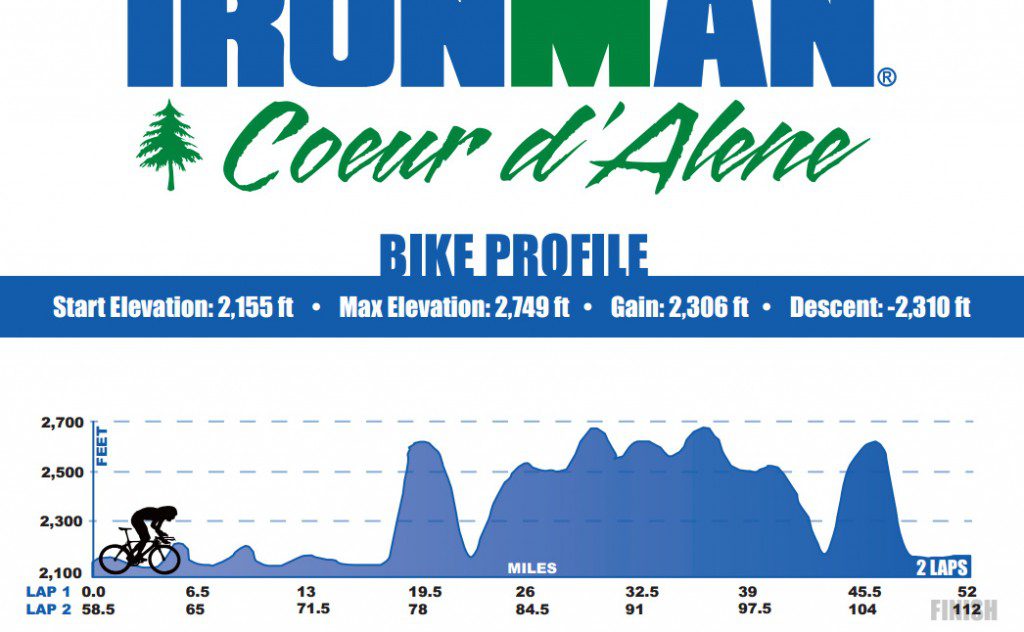 Of course… as I said… this race won't be easy. But I am working on focusing my mind. I'm grateful in the heart. I have many miles in these legs. And I am slightly fatter than I would like to be in the body. But all in all, I have had an amazing journey to this point in my life, to this race.
I could not ask for more. 
Thank you all for your love and support. Love to you all.
See you at the finish!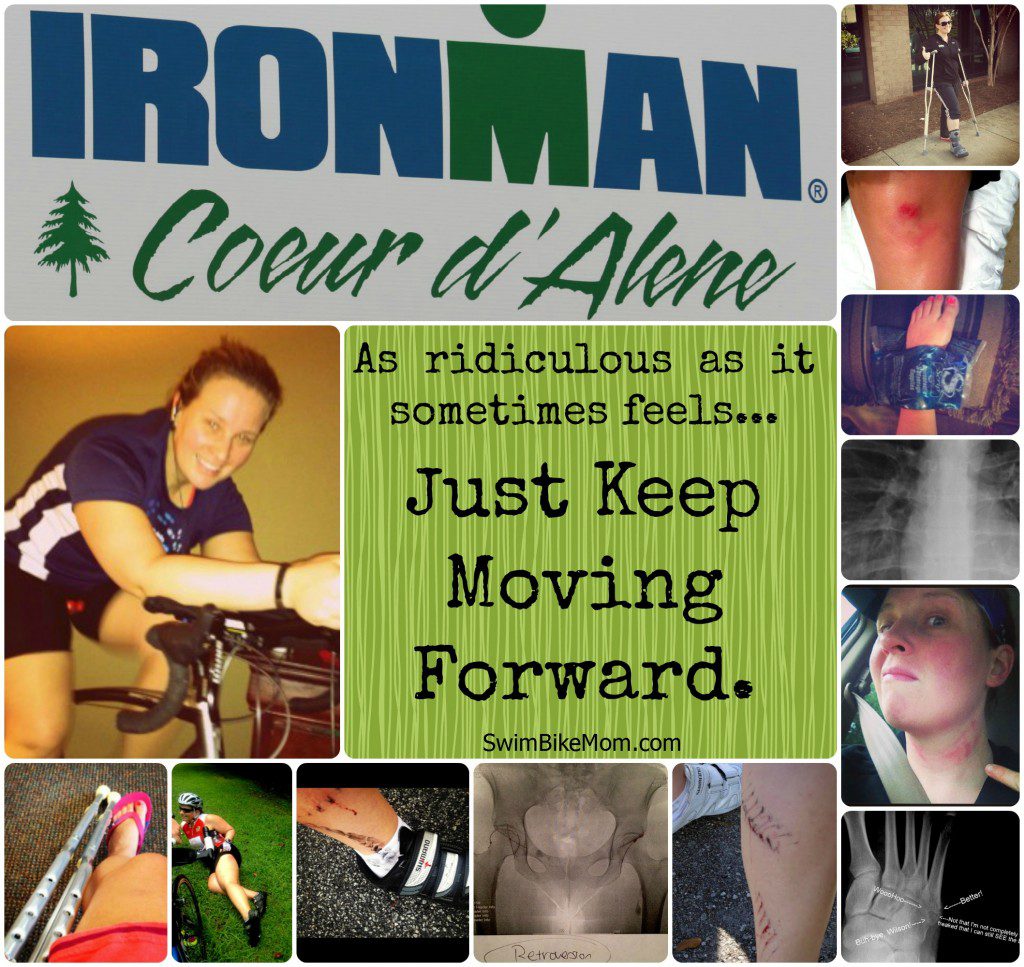 * * * 
(My bib is #369. Tracking info is on the Ironman graphic below.)
And thanks again to my amazing support system.
Couldn't have done any of this without you.
 My Dad
My Mom
Coach Monster
My Grandparents
YOU, my SBM friends
Yoda, Sweet Red and Mountain Goat
Dr. MMH, Ilana Katz and McBlessings
Stella, my daughter
James, my son
The Expert