The weather for Sunday in Coeur d'Alene looks beautiful.
I spoke with one of my girls from the 12 Week Mentoring Program today, and she asked me how I was feeling about the race.  Then I talked with Coach Monster a bit.  And I realized that I am actually in quite a calm place.
I'm not sure if that's because I know that I must remain calm at this point, or I will completely burn out before Sunday.
Or, if I really am calm.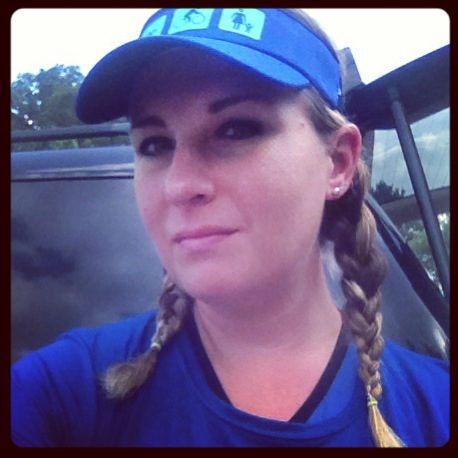 When I was in weightlifting, I would get so nervous before each event, that I would be sick to my stomach.  I haven't experienced that in triathlon, really. I get a tad nervous, yes… but it's more of a good-nervous… like "yeah, let's get this show on the road." And the way I see it, if I waste energy being nervous, I'm going to have less to give during the actual race.
Well, that's my story for now.
Another theory is that I have made peace with the Iron Child.  
For a while, I have looked at Ironman Coeur d'Alene training and racing —- as pregnancy and childbirth.
When you sign up for the race, you are all, "Oooh, let's have a baby!" excited and thinking it's the best idea ever.  Then the pregnancy starts.  The early training is not so bad… maybe some issues with a few things, but really, not until that last trimester do you start to pull out the ice picks and poke yourself in the eyes.  The last 12 weeks of training? Ice picks.  Race day?  Well, that's labor.  A really long day full of sweat, pain, cursing and heavy breathing. And the finish?  That's the sweet pudgy-faced newborn baby.  [The post-race pain and can't-move-my-body issues?  Oh, that's life with a newborn.]
So I am ready for my day of labor on Sunday.  I labored drug-free for like 48 hours or something with my first child… at least there's a time limit on Ironman labor. That's a bonus! Wahoo!
I had my last brick yesterday.  A 24 miler on the bike and a 2 mile run. I ran the two miles like a bat out of hell. Really, I did. At a 9:40 pace. Not sure where that came from… Holy cortisone shot.
So.
When I am asked how I am feeling pre-race, I find myself saying, "It is what it is."  Because well… it is.  I told Coach Monster that I was reading over my training schedule and all the workouts I have done since August last year.  I was checking on my hay.  You know, all the hay in my barn.  He said, "You have lots of hay."
Indeed.
In truth, I do have much hay in the barn. Something like 300 hours of training since January.  I can't even count the miles.  If I had been religious about my Garmin or Daily Mile, I would know.  But what does it matter? Tons of miles. That is all.
In six days, I'll be in starting one of the most amazing experiences of my life.  I will have my parents, kiddos and the Expert there with me.  I plan to soak it up. Because I'm not sure that I will ever have another moment as crazy, interesting and full of love as this.  I have understood the draw of Ironman for awhile, I guess. But the emotions and feelings right now… all over the place.  And in a good, calm way.
Yes, calm.