The countdown to race day is terrifying.
18 days. Oh em gee.
I am up in the air right now (literally… on a plane to Texas) and thinking about race day makes me want to grab the barf bag, order 8 or 9 tiny bottles of Absolut vodka and wallow in fear.  Okay so that's a little dramatic (but really, just a little dramatic).
[At least Andy Potts is traveling with me.]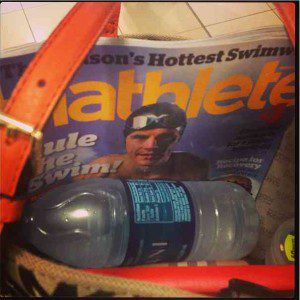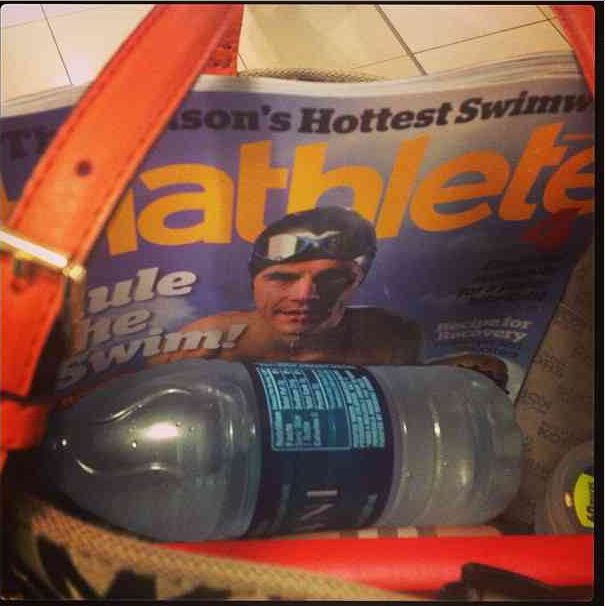 The emotions are all over the place.  I feel ready. I feel like I won't even make it out of the water on the first loop of the swim. I feel like a bike beast. I feel like I am riding a tricylcle. I am excited. I am sad. Happy. Tired. Manic. Starving. Controlled. Nuts. Up and down. Up and down.
Last night, I melted down into hysterics, crying about everything… really crying, and sobbing. It made me realize that I hadn't cried like that in a long time. I needed to get it out of me.  I feel better now.  [Less likely to cry during cocktail hour at work conference now.]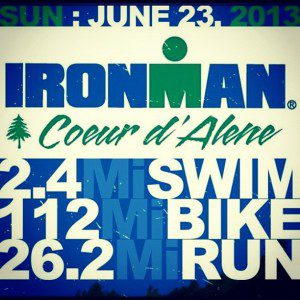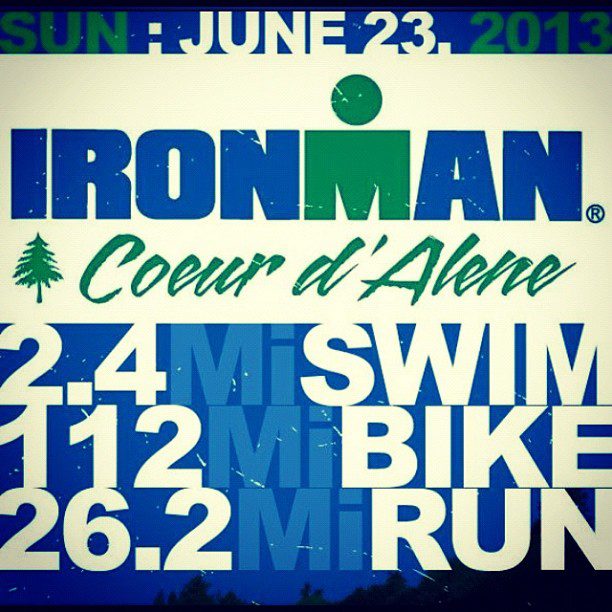 So yes… 18 days.
Now, if I can just stop eating everything in sight…  par for the course.
 * * *
Finally, many of you have asked for more 2013 Swim Bike Mom visors.  They are available for order now through Friday— with a 2-3 week turnaround time and then we ship to you.
Go here: http://www.swimbikesell.com/collections/2013-swimbikemom-gear/products/swim-bike-mom-headsweats-visor