…oh, I mean marriage is.
Wait.  No.  Marriage is NOT sunshine and rainbows.  I want my money back.
So, the Expert and I haven't been doing so well.  And I wasn't going to say anything, but the proverbial fan hitting of the poo kind of happened yesterday.
And well, I woke up to a post by and on Swim Bike Dad about things.
Here it is, in his own words…  And for the record… I do want him in Idaho at the race.  And I do see his side of things. And I do want to somehow survive this long, endurance race of marriage.  The timing of this all… quite impeccable, I must say.  But when does life happen at a good time?
Post here and below.
(I recognize that some of you may not think this is an appropriate forum for this.  You have a choice—-don't read it.)
* * *
Swim Bike Dad here…
How do you take back hurting someone? How do you take back 12 years of hurt? How, after 12 years do you just look past all the crap and see only the good parts of someone? I don't have the answers and, Lord knows I'm no "expert" on being a husband, father, son or brother… but I'm faced with such a dilemma.
So here is the issue. After 12 years of marriage, two kids, seven homes and seven job changes we (Meredith and I) have served up a decent helping of emotional trauma…on both sides. This sh*t piles up. At any given moment it's easy to pull out a laundry list of wrong doings and pummel your significant other with B.S. from—–well—-as long as 12 years ago.
And I, for one, am an "expert" at wrong-doing recall (WDR). Repeat after me.
My names is James and I don't let go of things.
The last six months has seen a dramatic increase in WDR. Kinda like global warming —–but way more annoying. And yes, this directly correlates with Meredith training for the ironman. When the training started everything was cool. We would ride together. Get some runs and swims in. But then things started to shift—-which basically boiled down to her being absent all weekend and every morning.
Throw in a good-looking coach, lots of new friends and well—you can imagine. But here's the kicker….it's not so much the time away, the new friends, or even having to play "Daddy Day Care" for six months. I'm totally fine with that.
I'm just not dealing well with the "new" Meredith… AT ALL.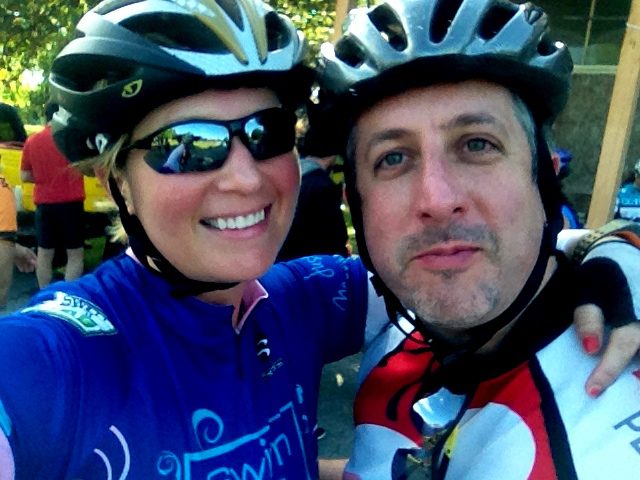 It's a classic story really. Couple gets together. Couple settles into very similar routines, patterns, friends etc. Then one person changes for the better while the other does not. Add to the mix that the Changer has a huge support structure and is basically awesome—- and well the Non-Changer reverts to treating the Changer like crap. And is basically a big baby. To make matters worse it's all public. So I'm basically a big fat cliché ….but at least I recognize it.
Does it matter? I'm not sure.
So here's the deal. I desperately need to hit the reset button and have my wife look at me and not see an asshole…or the dude snoring in her ear at night….or the guy who said "X horrible thing" on (insert any number of dates here).
It just needs to happen. I have two weeks until her big race an—–at this point, I'm sure she would rather I not come at all. Which sucks… but it's a fact.
If I screw this one up… I'm not sure there is any going back.
Thanks for listening.
* * *
SBM again here… Knowing my husband as I do… this post was hard for him for many reasons.  He doesn't love to write. He doesn't love to publicly display things. And he's tolerated this very public, out-there wife for a long time.  I am not perfect and have placed equally as many emotional scars on him.  I know he probably doesn't enjoy a lot of what I've got going on.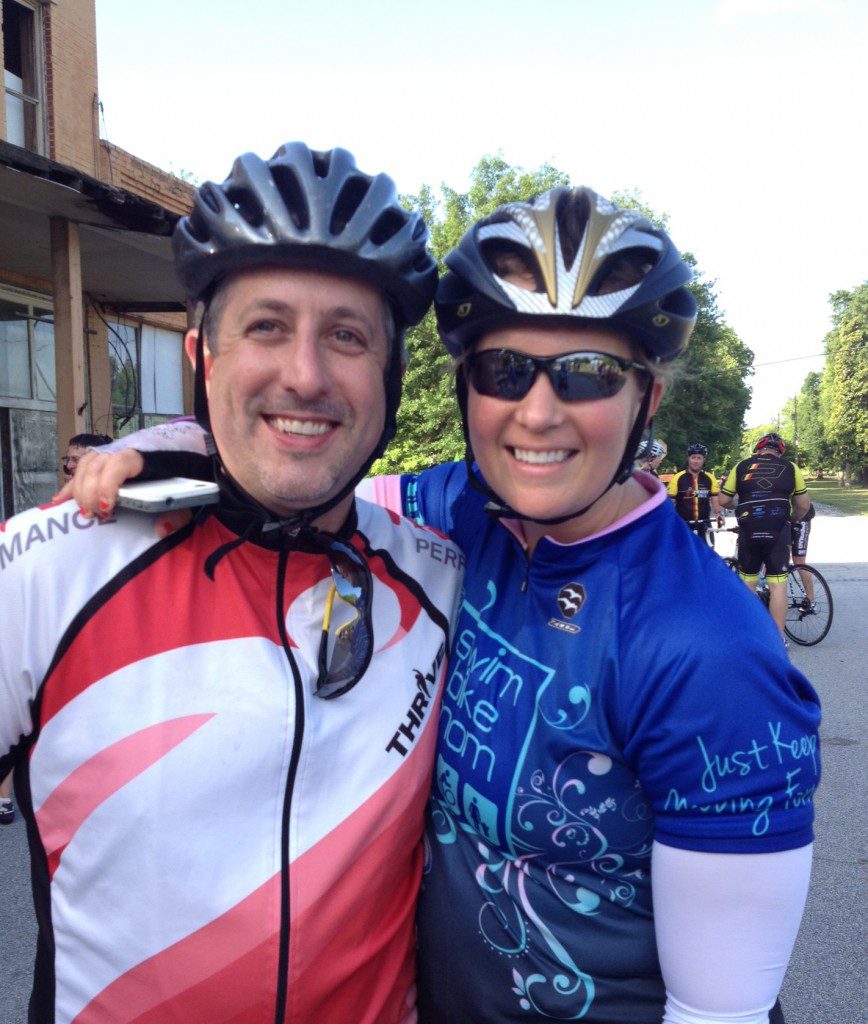 The question is—can we keep it all going—and will Ironman seriously be the cliche cause of a marriage downfall?
I can't cross that finishline knowing the Expert isn't there.  Because even through the crap, he's been a support for me. He has watched the kids. He has tolerated a lot.  And he has sacrificed much of himself for me. Even though we are both experiencing a sort of Iron anger in the middle of all this… I wrote this 10 Day Dedication post a few days ago, in the middle of it.  And I still mean every word.  Because at the core, we are something.  We have more than this race means.  And it's not worth it to throw any of it away.
I think we both recognize that. Again. And again.  And honestly, I hope we can continue to hold it together forever.  No matter the bumps in the road.
And for that, I am posting his 10 Day Dedication a tad early…  because I think we both need it.
Here's the 10 Day Dedication to my Expert. 
And to mirror the Expert… thank you all for listening.