Hi guys.  Swim Bike Dad here.
Tomorrow the Swim Bike Family flies out to Coeur d'Alene. It's the beginning of many "firsts" for our little family.
First "official" family vacation
First airplane ride for the babies
And oh ya, a first Ironman for someone
I pray the next seven days are full of joy, but I realize I can only control so much of that. Taking care of the kids and making sure they have a blast is simple.  I mean come on….pool….candy…sleep…repeat. Easy!
Meredith's experience on the other hand is totally out of my control —and that scares the hell out of me.
It's almost like hugging someone before they go into surgery. The patient is basically naked (insert skintight spandex race gear here). Lot of medical staff around. This patient will go through immense suffering, and you can't do jack squat about it.  But hopefully, the Patient will survive and come out even better on the other end.
But you really don't know the outcome. You just hug, watch, encourage and hope for the best.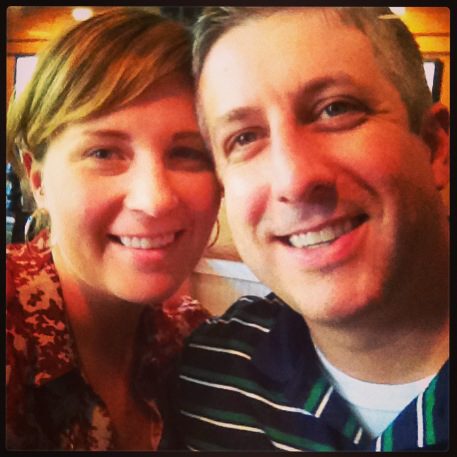 So my plan for the waiting room for the Swim Bike Patient is simple. Just be present, cheer and encourage. Throw some kids and parents in the mix, and we should have a pretty good support squad. (Oh, and the 1,000,000 SBM friends in cyberspace! 🙂 ).
In the end, this is less about the actual race. And more about the journey to the race.
I'm already so proud.   Just getting to the starting line of an Ironman is a feat than many don't even attempt. I can't imagine the feeling of watching her finish. Should be a game changer!
For those of you wondering, things are better on the home front. A couple dozen flowers, a fun date night, and generally, having a better attitude has gone a long way. Progress is good. Yes, there have been major bumps.  But we've done some good off-roading, and survived.  And I believe we're coming out better for it.
Time to put on the domestique hat… my Sherpa suit.  Or whatever.  No matter what—- it's game time!