Hi guys. Swim Bike Dad here. Yesterday morning, I woke up and was excited because I was heading to swim after I dropped the kiddos at school.  I haven't been getting many morning workouts in, because of this particular wife of mine and her Ironman training.  She's getting the morning priorities, obviously. Luckily, it was SBM's "day off" from training.
Outside pool just opened and I was going to swim outside. But it was a tight schedule because I had to get the kids to school between 8-8:30, and make my 10:00 meeting. So everything had to be perfect to make it work.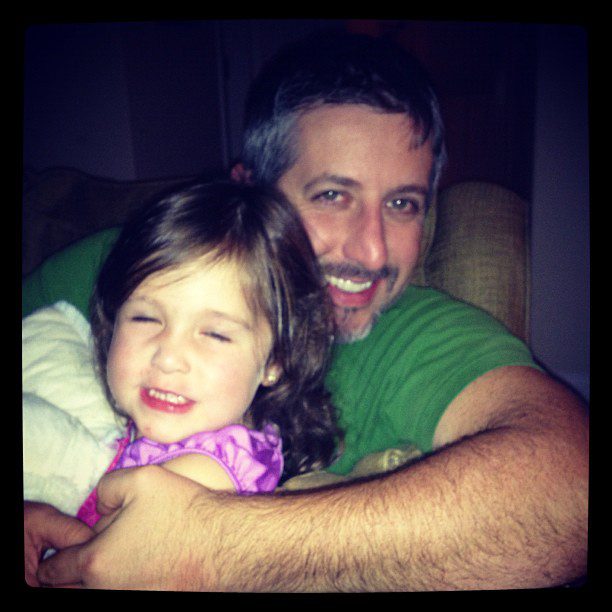 The girl, Stella (age 4), usually dresses herself, which on some days can be the brightest part of my day because she is a fashionable kiddo.  On this particular morning, she wanted to wear her big, fluffy, frilly Easter dress to school. I told her that wouldn't work for school. Which started a fifteen minute negotiation with a 40 pound kid.  James (the boy) is trying to get dressed, by keeps sticking his nose in.  I'm laying out dresses, picking out dresses, "nooooooooo not THAT one, daddy!!!"  and more of this.
Finally, she picks out a green one, but it's short.  She needed to wear some pants under it, because it was short and it was a little chilly.  But she loses her mind because none of her friends wear pants under their dresses (or so she says—–turns out, she's right, I note as I drop her off). She wouldn't change dresses and she wouldn't put on the pants.
Which resulted in me.  Placing said pants. On her.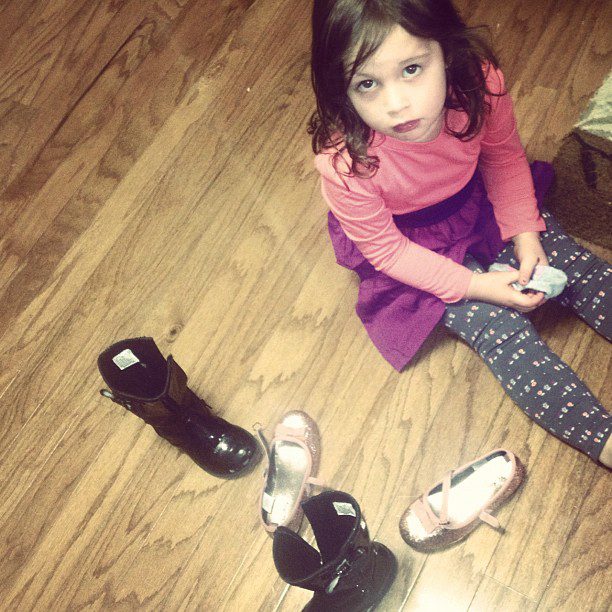 She wailed the whole way to school that:  "I am not beautiful in these pants" and "Daddy doesn't love me!"  She said her friends were going to think she was ugly. (She's four years old!)  I am pretty sure I promised a trampoline and trip to Disney if she would just calm down before we got into the school.  The only thing that finally worked was when I told her that her friends would laugh at her if she was crying like a baby in school. (Terrible parenting, I know.)
But she was right. None of her friends had pants on. Ooops.
After the drama and the drop-off, I arrived at the gym with only 20 minutes to swim.
I couldn't help but think that maybe the easier decision would have been to take the time—- to help her have the 'perfect' dress— and look at me like I was the hero—- instead of forcing and rushing so I could squeeze a terrible swim in.
But then having a heart attack from being an out-of-shape, miserable dad would not do her any good either. So it's a toss-up.
It's all about making time for everything all the time. While it's tough, it's worth it—the life of a Swim Bike Dad. 🙂