SBM friend, Donna, sent me a great post from her coach, Chris Sustala, with Living The Dream Coaching.  He said I could re-post, and I thought this was full of great advice.  Thanks, Chris!  Hope you guys enjoy!  And good luck to those racing IM Texas this weekend (Jennifer! Felipe!) and Ironman 70.3 Florida (Virginia, our Swim Bike Kid blogger).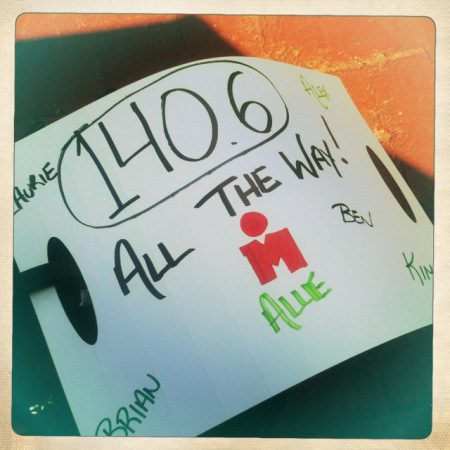 "Here is some last minute advice to help the IRON-ATHLETE on race day:
1. Read the Athlete Guide – there is some good stuff in there and it's probably safe to say, it has all of the answers you will ask on Thursday or Friday.
2. Create an itinerary – start with 7:00AM on race day and work your way backwards until you get to travel day. I know this seems too much like work, but some of you have trained for almost a year to get to this day…don't let the last few days ruin your special day.
3. Pack your race bags before you leave your home. Everything you need for an Ironman should be purchased at your local tri shop. I can pretty much guarantee they won't have the flavor gel YOU love at the Expo. All you should do after your packet pick-up is transfer from one bag to the other.
4. Avoid eating disasters – long lines and unplanned waits makes an Ironman athlete irritable (as if race week doesn't already do that). Plan your pre race meals ahead of time and order take-out. Have your crew pick up the meal and eat it in the luxury of your own hotel room. Getting stuck on a waiting list will bump into your early bedtime.
5. Save the Expo shopping adventure for the day after the big race. If you have to go to the expo on Thursday or Friday before the race, set a time limit and a budget. You can spend hours on your feet looking for your name on a shirt…trust me – it's on there, if you have to have the shirt, buy it and save the name hunting for bedtime. Also – WARNING…Ironman knows how much money you make and they also know how to create a shirt you MUST have! Stick to your budget and save money for the Finisher garb!
6. Avoid big group meet-ups – you can spend hours waiting for everyone to show…save that for after you cross the finish line!
7. Special Needs – put a small treat in your special needs bag…a small snickers won't kill your race and nothing taste as good as melted M&M's in the middle of a long ride. If you have kids, let them put a small present in your bag – it will be a great reminder of why you WILL to get to the finish line…they are waiting for you and chances are they WILL be hungry!
8. Never Stop Moving Forward…until you are done!  [SBM Note:  You know I love this one!]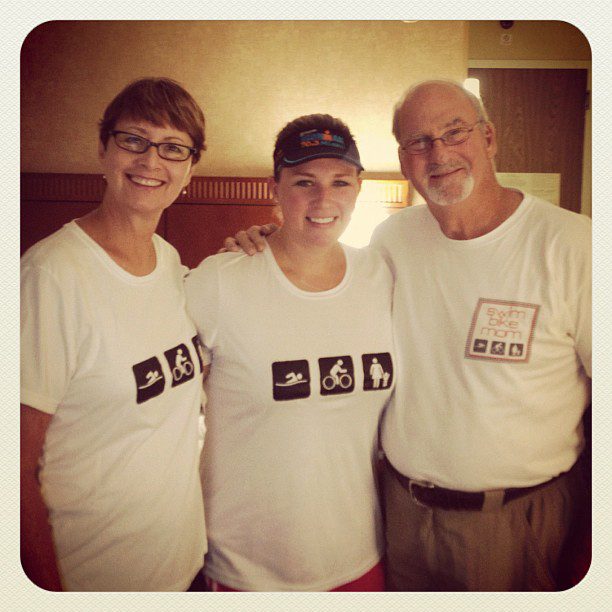 Here is some last minute advice to help the IRON-SPECTATOR on race day:
1. If you haven't already realized – you have limited questions on Ironman Race Week…if you have already reached your limit – I'm sorry I didn't post this sooner.
2. If your athlete has a coach…get their email and send them your list of questions…their job is take the load off the athlete…I'm sure they won't mind helping you avoid the IronElephant in the room.
3. Read the Athlete Guide – You can actually help your athlete if you know the answers to some of their questions…and believe it or not…a lot of those little annoying questions you have are answered there as well.
4. Be patient – not just on race day but also in the days leading up to the race. Understand that your athlete is under a bit of stress. As an Iron Spectator, you have already piled up a monumental amount of ata-boys for putting up with this athlete…your turn to cash in is next week, please take a deep breath, count to 10 and repeat after me, "I am going to get this annoying athlete to the finishline no matter how annoying they are today!"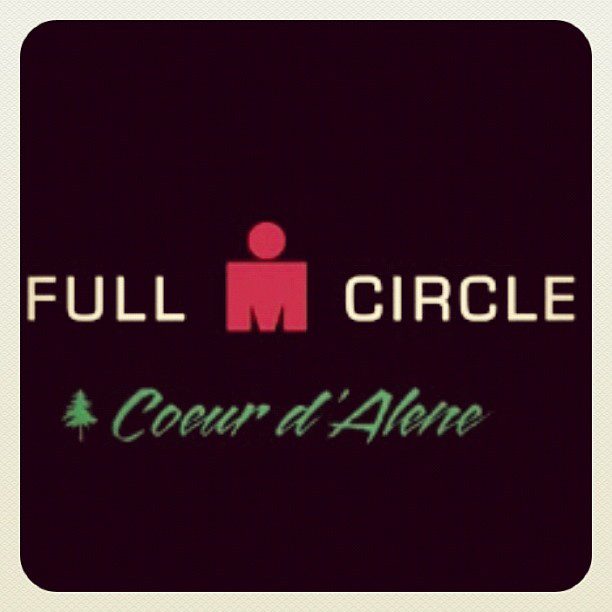 5. Be present – Don't just be there on race day…be everywhere! There's nothing better than a surprise "There they are!" on race day. The hour you spend to get to that surprise location, will mean the world to the athlete – never mind the hoops you had to jump through to get there…not to mention – it kills time and don't say this out loud, but you will have a lot of time to kill!
6. Be positive – this one seems obvious, but it kinda hurts a little more when you still have 2 loops to run and you get the "Can you hurry, I'm hungry!" look from your spectators. The one thing you will all agree on…the sooner the athlete finishes – the happier everyone will be!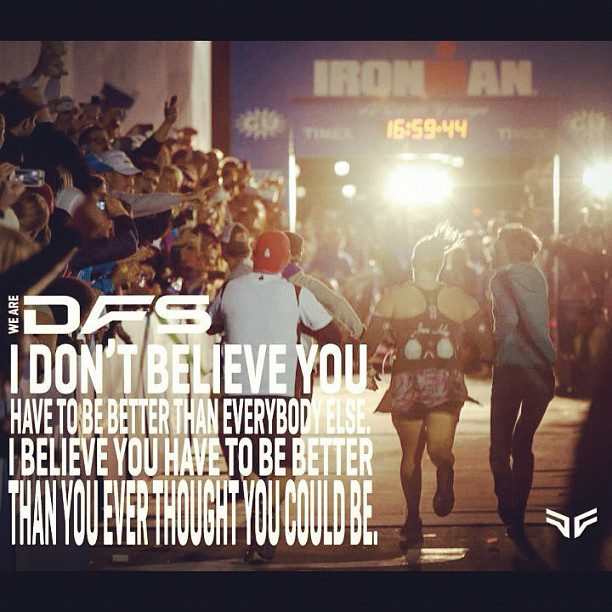 7. Post race hunger attack – order a few pizzas during race day and have them in your room for after your athlete finishes and your crew gets back to the room. It may be cold, but it will taste so good! Don't be shy and dig in…your athlete already had his/her post race meal – it's time for yours. Also, order extra, your athlete may not be hungry when you first get back to the room, but at 2 or 3 am, when the crew sleeps, the athlete EATS!!!
8. Lastly – DON'T MISS THE FINISH!!! – Everyone sacrificed something for the Athlete to get to the finishline…it's not just time for them to celebrate – it's time for the athlete and their crew – you earned it!"