With only 30 days left until Ironman Coeur d'Alene, I am dedicating each ten day block of training to important  people in my life. I have written dedications to my Dad, my Mom, Coach Monster, Grandparents, YOU, my SBM friends, Yoda, Sweet Red and Mountain Goat, and Dr. MMH, Ilana Katz and McBlessings. After this one, there are only TWO dedications left…. gulp!
This one is for my daughter, Stella.  The second Swim Bike Kid.  My baby girl.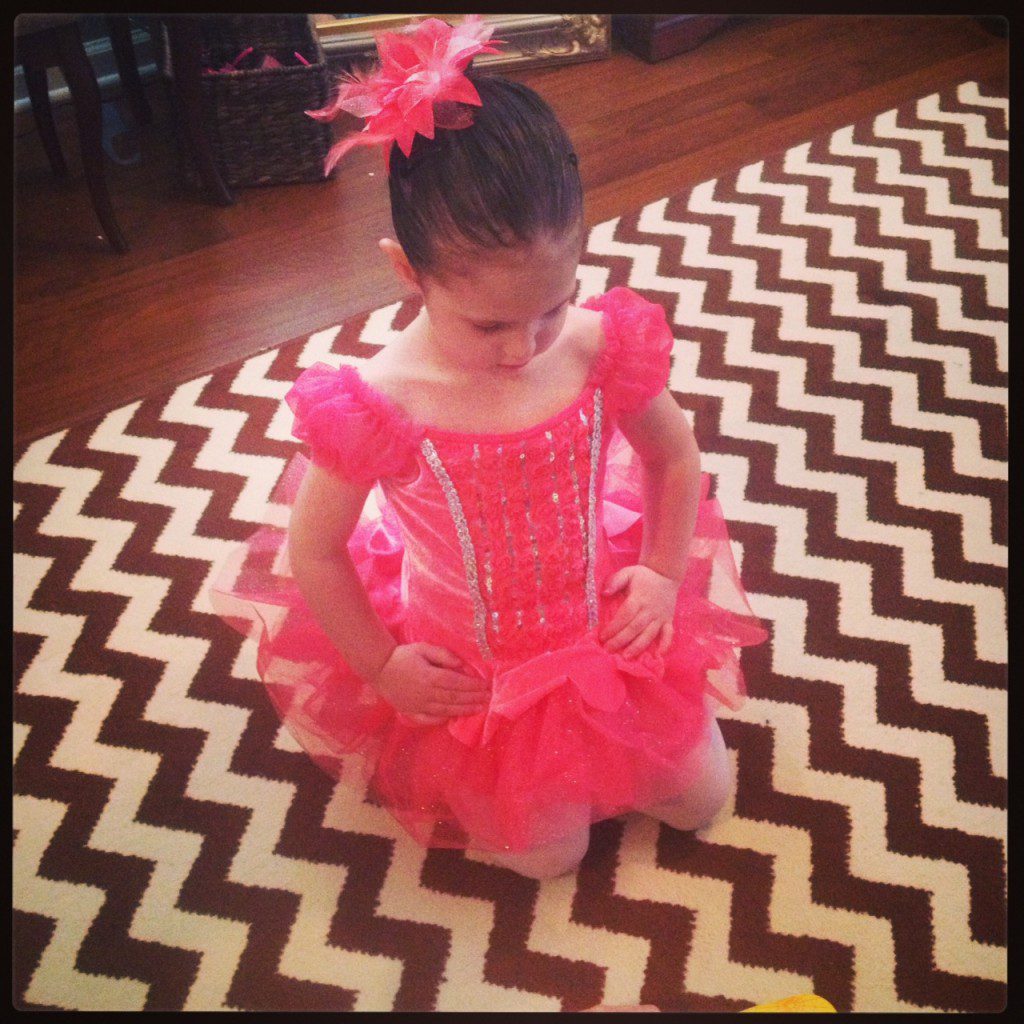 Dear Stella,
When you came into this world, I was blown away by how wonderful it was (is) to have a daughter—another girl in the family. Sometimes, I feel that you and I are totally against those "stinky two boys" in our house; othertimes, I know that I have absolutely lost you to your daddy's team—because you are, through and through, a daddy's girl. But that's okay, because the apple doesn't fall far from the tree.
I dedicate, not just the next 10 days of training to you—-because this whole race is more than just training, more than just an M-dot tattoo or shirt or whatever—-this is a milestone that means so much to me…but not just for me—this is a milestone that no one can ever take away from me—–or you.
Here's what I mean.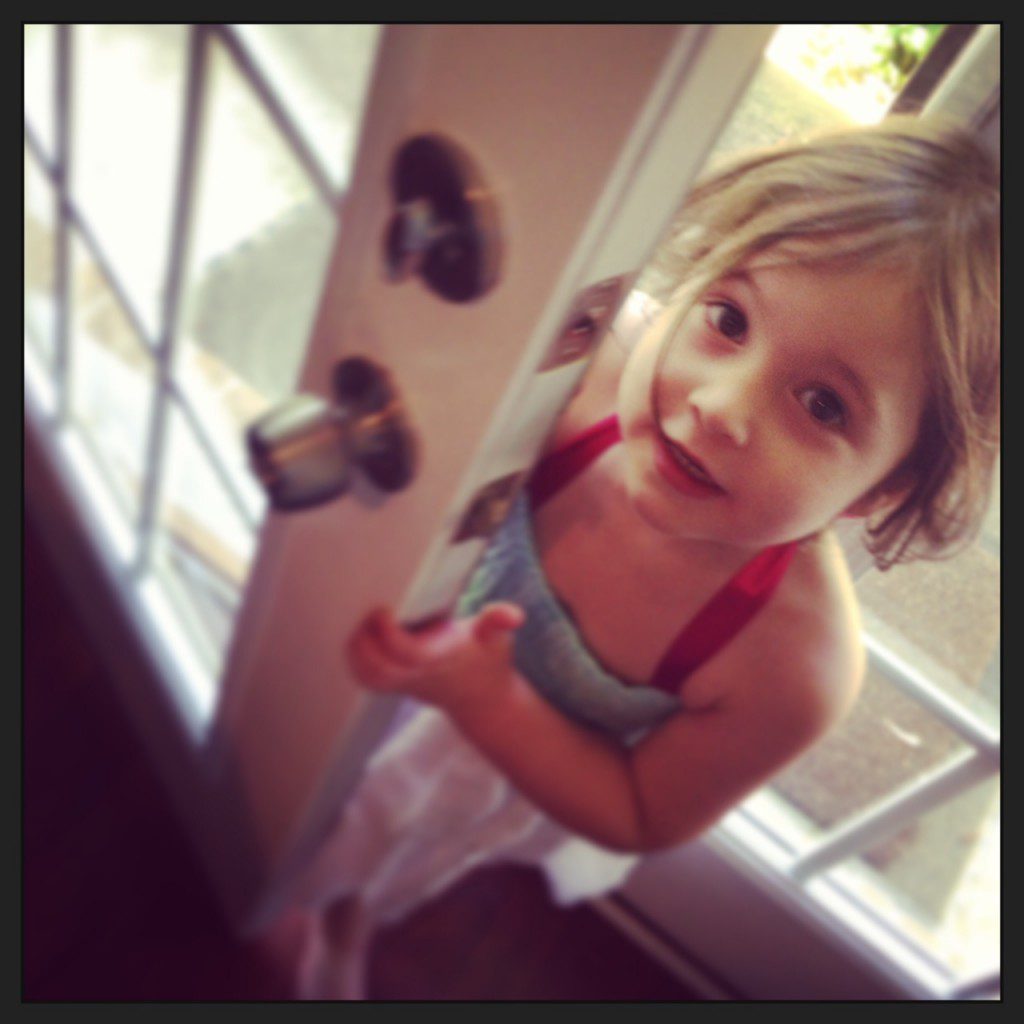 There will come a time in your life when someone will make you feel like crap.
Someone. Some boy. Some nasty little snotty girl whose parents have more money than God.  Maybe even your brother or me or your dad—unintentionally, of course—but it's possible (and likely) that, at some point, the words or actions of others will dig in to your soul…and make you feel worthless.
At the end of the day, you will have those two precious brown eyes staring back at you in the mirror.  You have yourself. You have your beliefs, your strength and your attitude.
Triathlon and Ironman is just a grown-up way of surviving the grown-up game that feels like high school.  We, triathletes in training, are all out there digging down, pushing hard to make ourselves believe what others don't—-what we sometimes don't believe about ourselves.  But we try to be better. We try to show ourselves that we are better.
That we are worth it.  That we can.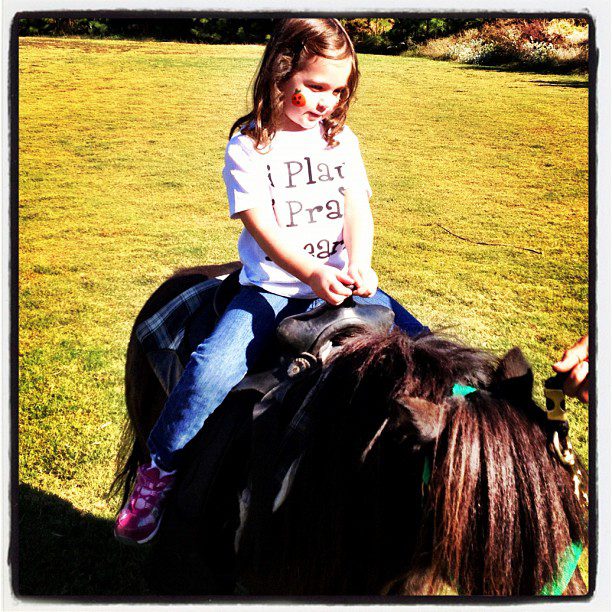 Through this Ironman FINISH (!), I want you to know that yes, I have sacrificed to do it… but that you and your brother and your daddy have too.  I have missed out on several family outings, meals and events.  But when the times get dark, and I think I can't go on… I see that I am a better example for you, a better mother and a better friend. Because I tri.
Through this finish, I want you to see that you can be strong and brave and fierce and (sorta) fast.  You can be all these things if you want to be.  No matter what others say about you.
You can.
And I am going to finish this race, so someday, when someone makes you feel like crap… I can tell you the story of how your fat, lazy, good-for-nothin' momma did something really awesome. That one night (and it will be night), back in June of 2013, I did something really impossible and amazing and hard.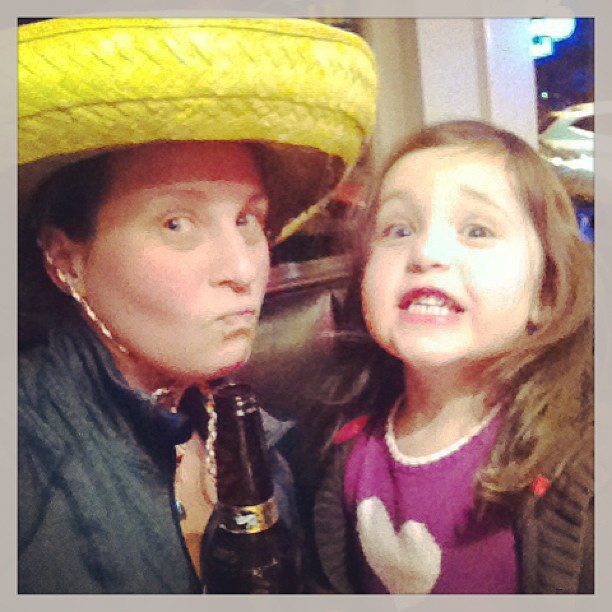 (No. Not going to Mexican and refraining from cheese dip. Harder than that! If you can imagine!)
And when I tell you the tale, and you look at me, like, "What? YOU did THAT?"
I can nod and say, "See?  You can be whatever you dream.  I am proof."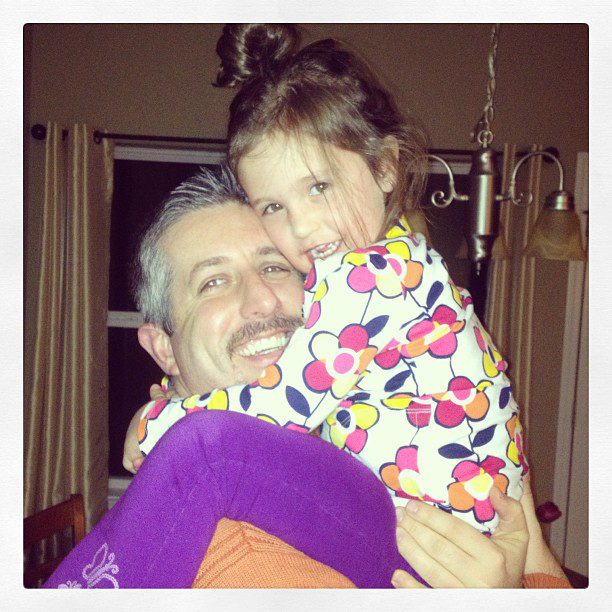 And then I can tell you… that just because you may not look the part—-or be perfect at playing the part—- you can still participate in the play of life. You can move forward. And you can be who you want.
Over the next ten days of training, I will carry your sweet little smile in my heart.  And on the race course, when I think it hurts too much—I am going to remember the story that I want to someday tell you.
And in order to tell you the story, I have to finish.
And to get to the finish, I must just keep moving forward.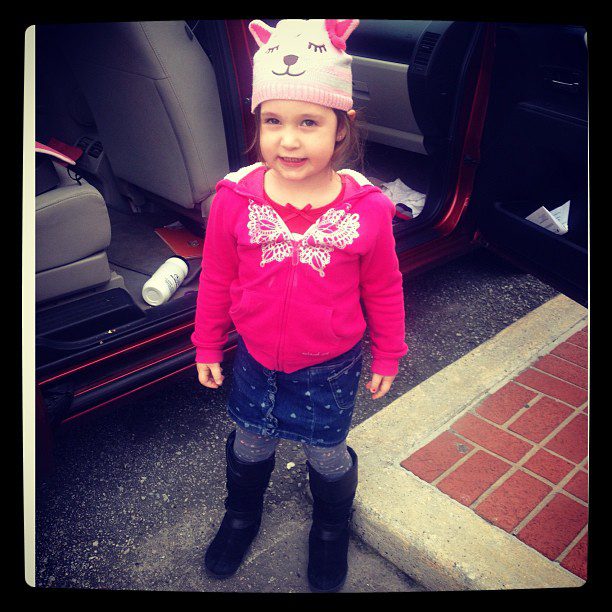 And I will. Move forward. For you, my baby girl.
Love,
Mom