So I received this email yesterday.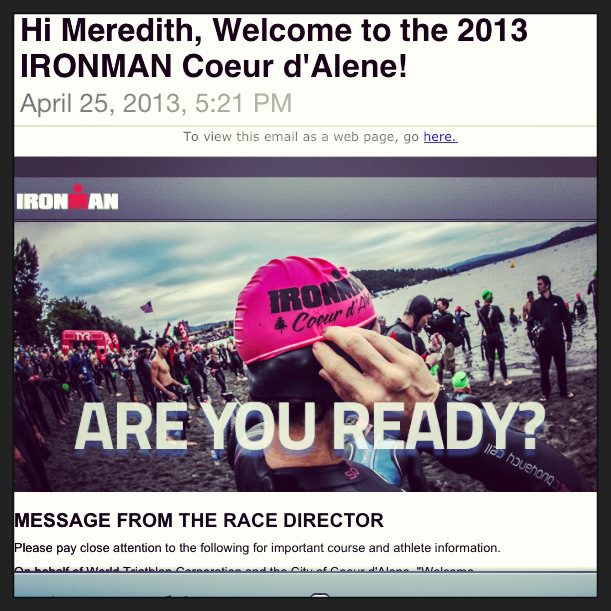 And my heart has been pounding ever since.  Seriously.  I think about the race. Boom Boom Boom. Then I get clammy.
Bye bye, Beast.  The Beast is clammy. 
Then all day I have felt like I'm going to pants my poop… so I run to the bathroom at work, only to find someone talking on their phone in the stall, so I kind of dance around and go to the next floor, but then by the time I get there—-I have forgotten about Ironman, and I don't have to pants my poop.
So I go back to my desk, and then I remember… oh man. Boom boom boom.
Pants my poop…. pants my poop… and the cycle starts again.
Which is probably why I am actually losing weight. Because I am now running a fat-burning, mid-Zone 2 heartrate ALL DAY LONG.
Then I remember Coach Monster's wisdom from before Miami…
"You are not dying.  This is not a big deal – it's not cancer, it's not homelessness, it's not job loss.  It's triathlon, for God's sake. Enjoy your journey. Stop trying to be what you're not.  Listen to your body.  Be who you are, right in this second.  Be that person.  Be grateful.  And give yourself a break."
And he was right.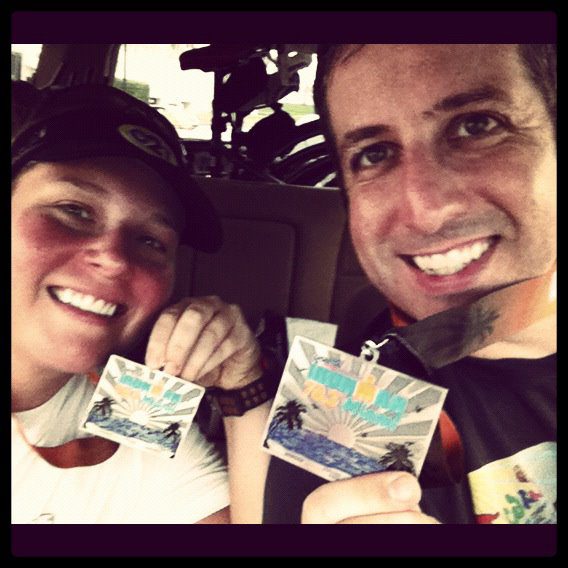 Breathe. Breathe. Don't poop.  T-minus 3 hours to ortho appointment.  Breathe breathe. 
Be a beast. Be a beast.