Well, this is about as much of a hodgepodge of a post as I have written in a while. I think I will start by numbering things. Ha!
1.  I received an email from a SBM friend who wanted me to post a "timeline" about my journey. I thought it was an odd request, and then I realized… maybe it's because it seems like I've gone really "fast" from beginning to training for an Ironman—–which in turn, could be viewed as discouraging for someone who is just beginning.  And you know I don't want do that!!! So, I realized that this really has been a journey—-that hasn't been really THAT fast… so I wanted to put the SBM journey into a little timing perspective for you guys.  So I've posted the timeline at the bottom of this post for those of you who are "new" to triathlon and to SBM… maybe it will help put some things in perspective. (E.g., I'm not that fast.)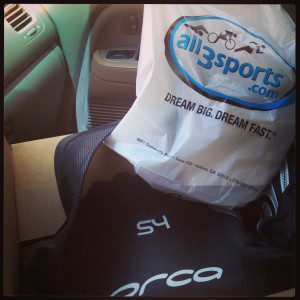 2.  If you're in the ATL area, please join us for the SEE-ME Expo (Southeast Endurance Expo) THIS Sunday in Sandy Springs… I'm on a Women's Multi-Sport panel discussion starting at 12:30. It benefits my fave organization, the Getting 2 Tri Foundation.  Go here for more info – hope to see you there!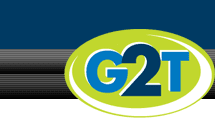 3. In other news, I was at Dr. Miracle Man Hands' office today. I've been having hip pain and general neck issues, because I stopped doing my exercises like  I was supposed to (bad patient).  After he inflicted some serious ART therapy on me, I feel 100 times better. I needed it— I have a tall order tomorrow with Yoda—-85 miles on the bike.  And Sunday, a 13 mile run.  But that Dr. MMH saves me every time.  He's amazing. I swear it. A-maz-ing. If you are in the ATL area and have anything (anything) on your body that is ailing you—he's worth every penny—he will fix you.  Cross my little SBM heart.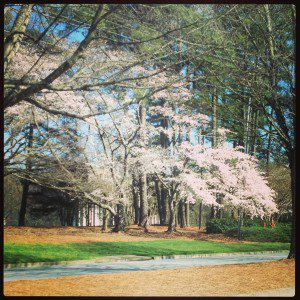 But before I went into this office, I was sitting in the waiting room and chatting with a guy.  And we were there a little while.  He asked me what I did for a living, etc. etc…. then I asked him.  Turns out he's a pro football player.  Visiting friends here in ATL.  And because I know nothing about football, I Googled him (yes, right there in the office) and then we hooked up via Twitter accounts. Love technology.
Sooooo SBM friends, meet Alphonso Smith, formerly with Denver and Detriot —and now a free agent.  And a totally nice dude.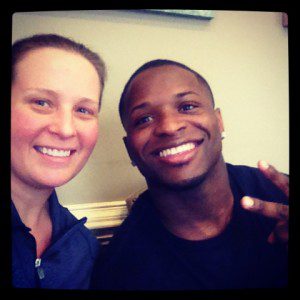 (Too bad I was completely make-up free today for my celebrity encounter!)
The funny part in our conversation was watching how big his eyes got when I told him about the Ironman race I've got coming up in June. 🙂
His response, "Wow. That's a FULL day."
Yes, sir. It is!! 🙂  You can follow him on Twitter at @AlphonsoSmith2. Fun times. See?
4.  Thank you ALL for your advice about what pedals and shoes I should get for Andy Potts. (Andy's my bike, just FYI. The real Andy Potts probably doesn't need me to buy him pedals).
After much deliberation (between I should try anything new before Couer d'Alene… to I really need more surface power area on my pedals than my old SPD's… to maybe I'll go with Speedplays… or Looks… or Shimano's… oh lawdy.), I got a GREAT deal at All3Sports on a pair of Shimano SHTR-52 Tri shoes  and Look KEO pedals.  (BTW—don't forget your SBM promo code at All3Sports you guys — 15% off —- SBMALL3).
For the shoes, I tried on Garneau and Sidi… and went back to my trusty Shimano brand. Sidi were way too narrow for my feet. Garneau were close, but not quite.  I debated on the Look and Speedplay… but I ended up with Look.
So I bought them both… then I deliberated all day and night about whether I would return them. Because I was scared.  I talked with Yoda about it. She said, "Try nothing new you must."  (Okay, no she didn't.. at least not like that.) Then Coach Monster verbally bashed me for not getting Speedplays.  But rumor is that they are hard to get used to—clipping in and out—and I am waaaaay too clumsy. Looks were easy. I couldn't risk it.
Anyway, I bounced back and forth all day about whether or not to keep them or change over.
In the end, I called the Expert.  Seriously. THE Expert. The husband.
"I'm returning the shoes and pedals," I said.
"What?" he asked, "Why?"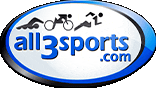 "Because."
"No, you keep those. You won't get a better deal, seriously."
I sighed. "But I don't think I should change anything before CDA."
"Why the hell not? It's just pedals. You should not SPD your way to Ironman."
Okay.
So it's funny… I enlisted so many opinions.  The wise one (Yoda), the coach (Monster), the 92+ comments on Facebook (very wise also, by the way, friends)… and in the end, I listened to one voice —- the one of the man in my life. Sigh.  The Expert. [Well, at least I can blame him if it goes to hell in a handbasket. "I was gonna take these pedals and shoes back to the store! You told me NOT to!!! ARGGGH!"] Me = Independent WOMAN!  Hear me ROAR.  But I like when my husband tells me what to do. 🙂
Tomorrow is 85 (!) miles on the bike with Yoda.  I'm excited. I LOVE riding with her.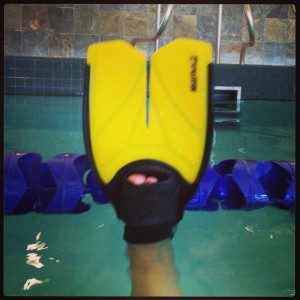 5. And finally, here's a little SBM timeline.
Hope you all have a great weekend! Oh, and here's the video again for those with short attention spans. 🙂
It's true that back in August of 2010, I "
decided" to become a triathlete
.  But I had been "trying" get in shape my whole life.  I had never run a race except one 5k, and that was in 2005, and it was my one and only and I was weighing 180 pounds.
Some people will come to triathlon because they are runners. Or cyclists. Or swimmers.  But I was none of these things. I had no endurance background at all, save swim team when I was 7 years old.
Oct. 2007 –  gave birth to my first child.  Ended up post-baby weighing about 235.
Dec. 2008 – gave birth to my second child.  Weight at childbirth:  280.  I kid you not.
Feb. 2009 – frustrated with everything, I began to try and run.
April 2009- tried to run a 5k in April 2009.  Took me 43 minutes, and almost died. Weight: about 230.
Sept. 2009 – Most of 2009 was an exercising in flailing and getting fatter and sadder.  But then I went to my first spin class.
Nov. 2009- June 2010 – I tried to do better. I continued to spin, ran a little but.  Lost 20 pounds doing a vegan diet before my 30th birthday. But after that milestone, I mostly ate and flailed. Gained those 20 pounds right back.
Aug. 2010 – started the blog and tried triathlon training on for size.
Oct. 2010 – I completed my first Sprint Distance tri. It was bad.
Nov. 2010 – a 5k
Jan. 2011 – hired Coach Monster to coach me.
April 2011 – I got a wetsuit. Shamu, I suppose, and had a open water swim panic attack.
May 2011 –several low-speed tip-overs and my first Olympic distance race in May 2011 at St. Anthony's.  Weight: about 220.
Oct. 2011 – a 10k —my first half Ironman (70.3) finish  – Weight: about 208
Feb 2012 – my first stand alone half marathon
Sept. 2012 – second half Ironman finish 
So that's my official timeline in a nutshell.  And my weight today?  About 203.  Lord. 🙂  I'm still begging for 199.9, man.  Still begging!  It's coming. My nutrition is my JOB.