I had a very fun call with De'Anna Nunez of Mind Body Fit Club last night… And thought you guys might want to listen in.  It was a great time, and yes, it's true… I really AM that Southern.
A big theme of the call was getting into the mindset you need to have in order to tri… and I'm one to definitely talk about that, because my mind is often much stronger than my body!  You show up NOW to your life—you don't wait for the "right" (er, skinny) time.  Timing is everything!  And of course, YES YOU CAN. Desire, courage and action is the mantra of the club… and you know I love that!
You can click here to download the MP3.
[If you want the Clifs Notes version, you can scroll ahead to minute 7:45 on the recording… that's when I officially start yammering.]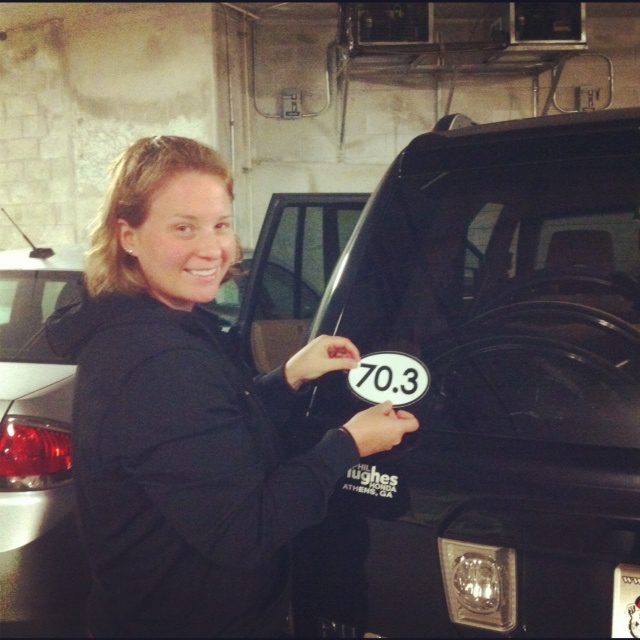 Hope ya'll enjoy. De'Anna's club is AWESOME… and she got me talking about all sorts of things… including how it all started for me, the way to plan, and the big thing—–IRONMAN.
It's about an hour long call, but you can download it and slap it on your iPhone or iPad for when you want some good energy… because it's definitely got some good energy. The end of the call was lost due to technical difficulties, but otherwise, enjoy!
(Oh, and at some point in the call I say "when I gave birth to my second daughter" – which is weird, because I only have one daughter… but otherwise, I think I was pretty accurate. :))
And thanks, De'Anna and the ladies for a fun night!   Go here to learn more about De'Anna's awesome mission and how you can join MBFC!