Okay, so the weekend wasn't long. The weekend flew by.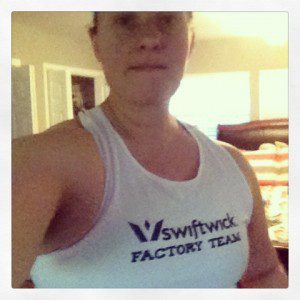 But the training that happened… well, that felt very long.
In fact, all the training this week was hard. (Come to think of it).
I just completed the longest trainer ride of my life (4.5 hours), topped off with a 3 mile run. And yesterday was a 14 mile run.  On the treadmill because of the torrential downpour and lightning.
Geez. Am I training for an Ironman or something?
I may not have an Iron body… but after those two workouts, I certainly have an Iron mind.
It's no small mental feat to run to nowhere for almost 3 hours… then the next day, ride to nowhere for 4.5 —but I felt myself grow tremendously this weekend, despite the boredom and the pain.
It was a good way to end the 10 days of training dedicated to my Dad.  His birthday was on Friday, and because he always believes in me, and I need to believe in myself just as much… I decided to add a permanent reminder on Friday afternoon.
(Don't pass out, Mom… you should be used to me by now.)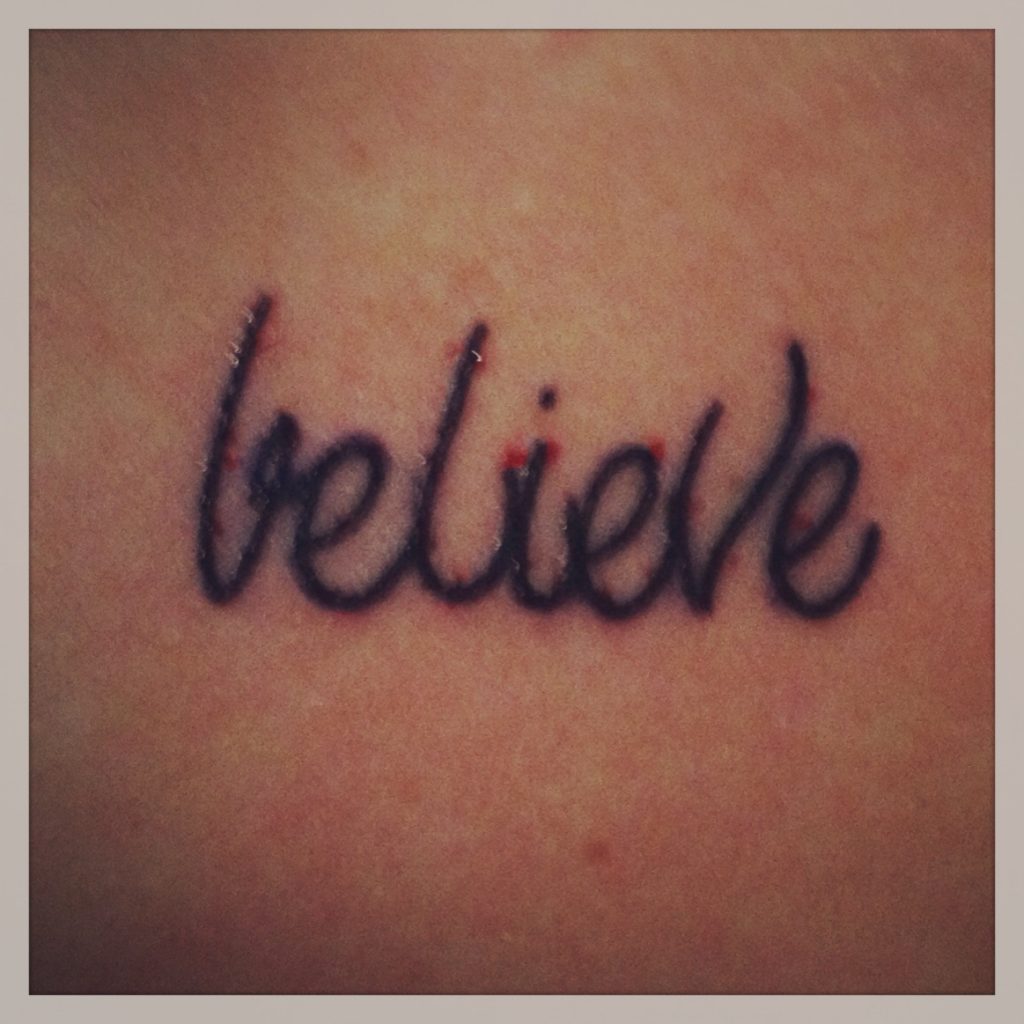 I chose my right shoulder because that's the side that always hurts the most on the long rides…kills me on the long swims. I want to feel the reminder when my shoulder starts to drop on the run.  Just believe.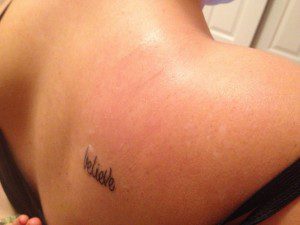 Plus I really think an M-dot might look nice right over it, or behind it. 😉    
Tomorrow… another 10 days starts.  Thanks to my dad for being in my heart and helping me through some tough workouts this week!  
Tomorrow… 90 days until the big day.
Tomorrow…a new 10 day dedication to a very important person in my life….