Of course things are nuts right now with the Swim Bike Fam.  We've covered that.  And in the middle of the nuttiness, I have another thing going on—Ironman training.  And I have no idea how, or when, or how, or how, or how, or how I am going to cross that Ironman finish. But somehow, I know I will.  Logically, it feels impossible. But nothing about Ironman makes sense anyway.  Or triathlon, for that matter. So I wake up each day and start with the premise: When I am an Ironman…
Well, all I know is that I am repeating the words, over and over:  Trust the process.  You can do it.  Believe. 
15.5 weeks is here. And I really started repeating that after I saw next weekend's training schedule.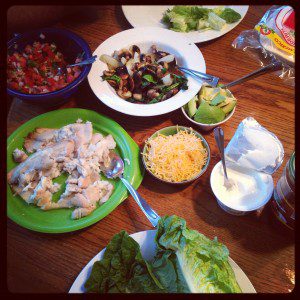 I was eating great all morning… smoothie, Greek yogurt. Woke up at 4:45 to get in a swim and run.
And then the email from work:  "Lunch is here! Fried chicken and macaroni!"  And I did NOT go get any! Okay, so I did not go…right away.
But an hour later, my Greek yogurt felt sad, and I was stressing. So down I went to retrieve salad… chicken and macaroni. I actually did not get a cookie. Yay me.
I had a hard workout this morning, was the justification I gave myself as I carried my plate back to my desk.
As I was stuffing a big wad of macaroni into my mouth, I logged into Training Peaks to see Coach Monster's schedule for me for this coming weekend.  I knew it was big (13 mile run Saturday, long bike of 65 miles on Sunday), but I was not prepared for NEXT weekend's schedule which he had obviously just added.
Suffice it to say, when I saw it plastered on my screen—with my mouth full of macaroni and cheese, all hamster-like —I got sick to my stomach… And promptly stood up and spit out the food into the trashcan. And dumped the rest of my plate down with it.
Holy guacamole.
I pray every day that I can stop battling my food addiction. All the calories I burn—if I ate like a normal human—I would be so tiny. Not that I care about tiny anymore… but I do care about healthy. And fried chicken?  Seriously? That's nutrition no-no 101. I know that.
But it's been a long time since I've seen a workout that struck actual fear in my heart. I had many of those on the road to half Iron… all the "firsts" were terrifying.  And maybe that's why this one made me gag and spit into my trashcan.  Two days of training with three very big "firsts."
The longest open water swim in frigid water, plus the longest run of my life.  Saturday.
The longest bike ride of my life. Sunday.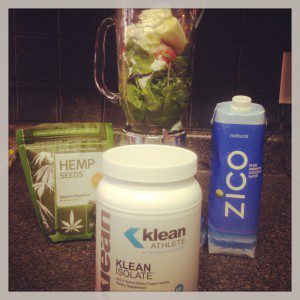 Yes, my life is crazy. But really, when won't it be? I rarely ever miss a workout. I do exactly what I am told by my coach… but then I sabotage my hard work with FOOD. Why? What is the point?
It stops today. (Again. For the 40,000th time.)
But it doesn't stop just today. Rather, it stops with the next meal. Not tomorrow, not Monday.  It stops with my next meal at 3:30 this afternoon.  Period.