One of the things that I feel the most lucky to have is a great school for each of my kids. My two middle boys go to a fantastic elementary school which has amazing parent support. A few years ago (3 maybe?) a personal trainer with kids in the school started an after school running club. My son, Will, participates in the club, and his younger brother Darden will next year. Will has become a super speedy little running machine through his work with Bears on Track, the running club.
For this post, I asked the amazing trainer, Meg Stanley, to write a guest blog for me about kids and running. Meg and her partner Brooks are two awesome and busy moms who have a business called Best Self Fitness  that offers  personal and lifestyle training. SUCH an awesome name for a business! I would probably name a business "WORK OFF those FAT Thighs," but Meg is much more about being healthy (ha, ha! I wouldn't actually name a business that…mainly because I still have fat thighs…but I digress). Though they primarily train adults, Meg has taken on working with these little munchkins and their running, and I believe she is changing lots of lives in the process. CHANGING LIVES FOLKS! SO…the following is Meg's info about kids and running…..(there is a great tip or two in here…so read away)!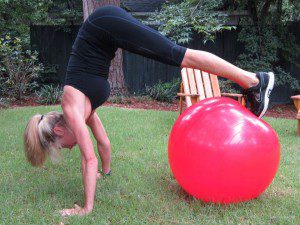 From the day my children learned to stand on their own two feet, running seemed natural.  They went from zero to running to sleep again.  That's the speed with which most children go with little slow down between steps – literally and figuratively.  
Learning to lead an active lifestyle begins as a child learns to make good choices.  As a parent, I believe being active myself, and having my children participate in activities with me is the best way to teach them to do the same. 
 Finding an activity or sport that suits an individual requires each of us to explore a bit and try different things.  Getting children outside and active is obviously a good thing.  The one activity that I have always been able to fit in is running.  There really is no excuse even when time is short or I am traveling. 
 Running is an activity to teach children that does not take expensive equipment or 9 other friends to play –  and can become a lifelong activity.
 According to The American Academy of Pediatrics, running can be a safe activity for children of all ages and an activity that can continue into adulthood.  When I train kids with other coaches at our school, we approach running in a safe manner by gradually increasing distance, monitoring training surfaces, and teaching stretching exercises and the importance of resting.
We also make it fun.  Dancing makes a great warm up.  The children don't realize they are doing high intensity interval training when we play a game of red light, green light or tag with pool noodles. 
I never try to have a child at elementary age train for winning a race.  I want them to make the distance and win their own self-confidence and self-respect by completing a task.  As children build strength and develop stamina, the time comes – and much more quickly than most adults. 
As a child learns to set running goals, to train each week, and to achieve the distance, he/she learns how to translate this athletic goal setting process into their schoolwork, their family, and their community.