Sponsored post. All opinions are my own. FTC Disclosure here.
I had not heard about Klean Athlete supplements until very recently.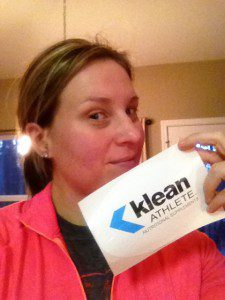 But I have learned to love (love!) them over the past week.  Love.
Klean Athlete has a wide range of products–from electrolytes, multi-vitamins and endurance products.
[What? Another multi-vitamin?  Really?]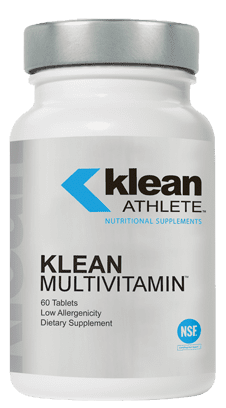 Oh yes.  But wait. This one is different.  Really.
In fact…. ALL of Klean Athlete products are different than what you find on the shelf with your standard multis and whey proteins.
Klean Athlete is exactly that—-KLEAN.
The entire line is NSF Certified for Sport® and certified to be clean of banned substances. Bottom line is that Klean Athlete gives you everything you need and nothing you don't. No yeast, wheat, gluten, soy, corn, sugar, or starch. No artificial coloring, preservatives or flavoring. Just safe nutritional supplements that support your healthy lifestyle and peak performance.


For me… it's what the Klean products don't have – well, that's precisely everything.
Because I have a wheat, soy AND corn allergy. (I'm really a barrel of fun. Oh, I'm allergic to pork and dogs and cats and kids… oh wait, not kids. :))
…And good luck I've had finding a multi-vitamin without some derivation of corn or wheat (or soy, usually), and  a whey protein without soy lechitin.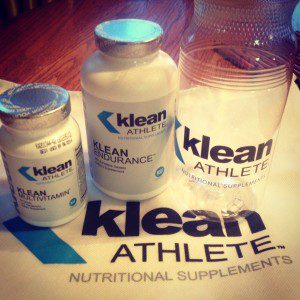 But I found it!!
I have been taking the Klean Endurance twice daily, along with the Klean Multivitamin.
Klean Endurance are chews with an all–natural D–ribose supplement clinically proven to help restore and replenish energy. They support cardiac function and reduce muscle soreness and fatigue.  I can tell you that my runs have really felt better since taking this supplement.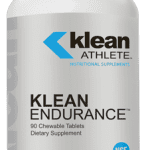 The Klean Multivitamin is not a giant horse pill… and it has a slight vanilla flavor, which is nice. Has all the things you want in a multi, plus a fruit and vege blend.
You can view the label and see what's IN the Klean Multivitamin here, and Klean Endurance here.
I was excited about these two products, for sure… but then I dug a little deeper into Klean products and saw the Klean Isolate (whey protein).  I sort of rolled my eyes thinking….another product I can't take because of my allergies…  well, wrong.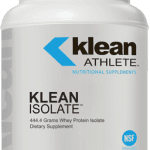 Klean Isolate is pure whey protein isolate, free of artificial flavoring or sweetener. You add what you want for flavor. 20 grams of whey. With no flavor or junk.  I wasn't given this to try…but I did just order it.
You can view the Isolate label here.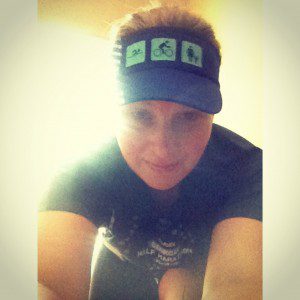 Links to other products in the Klean line are below:
Follow Klean Athlete on Twitter and Facebook.
Hope you guys enjoy!  Really good products.  Gold star.  Now, if they only made that awesome protein in peanut butter flavor. 😉
FitFluential LLC compensated me for this Campaign. All opinions are my own.