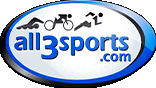 I am still pinching myself after yesterday and my super fun sit-down with Alexander the Great, the King of Kona himself, Craig Alexander.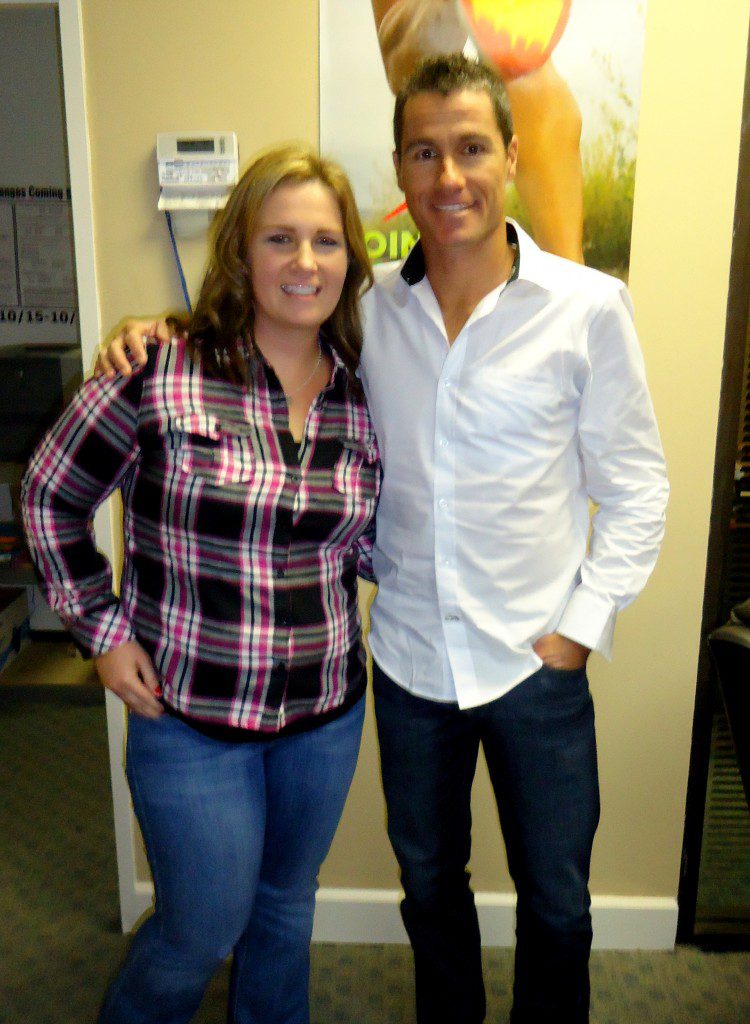 "Crowie," as he is often known best, was at All3Sports in Atlanta for a Newton running event and signing of his new book, As the Crow Flies.  And, All3Sports granted this klutzy, blogging baby triathlete an interview with one of triathlon's all-time greats….Oh, and I guess Crowie agreed to it as well. 🙂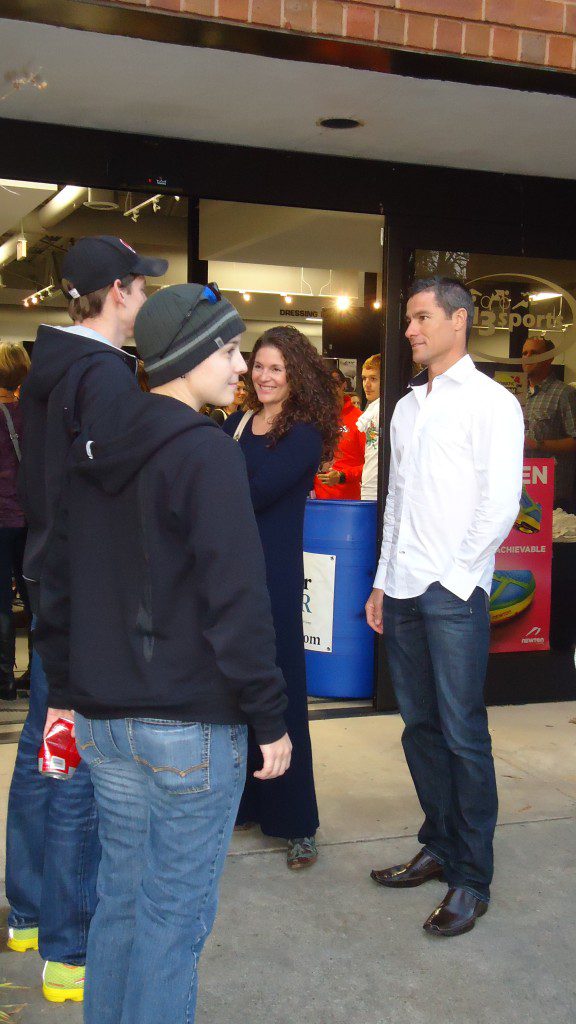 And yes…he's as gorgeous, gracious and humble in person as you have heard. [Unexpectedly, I found myself pretty darn triatha-star-struck, and did a little dance to the theme song from Top Gun when I saw IronDiva and her husband, Tom, after the interview.]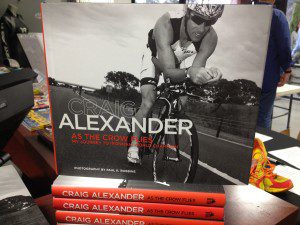 The INTERVIEW.
SBM:  Your book… it is simply amazing and beautiful!  So someone followed you around for 12 months [taking photos]?  How was that?
CA: It was good. It was not as intrusive as you might think. I knew the [photographer].  He would come over and sit with my wife and I, and we'd look at the schedule and decide together what we thought would be interesting to capture. He, from the beginning, was to be a 'fly on the wall,' and that worked well.  When we were intially approached [about doing a book], the idea was to be a biography style book, but Iwasn't so on board with that idea. I liked this better. So this worked out well, I think. There are lots of photos of the kids, which I like.  So yeah, it wasn't too bad. He lived literally half a mile from where we lived in Australia, so it was very easy to do.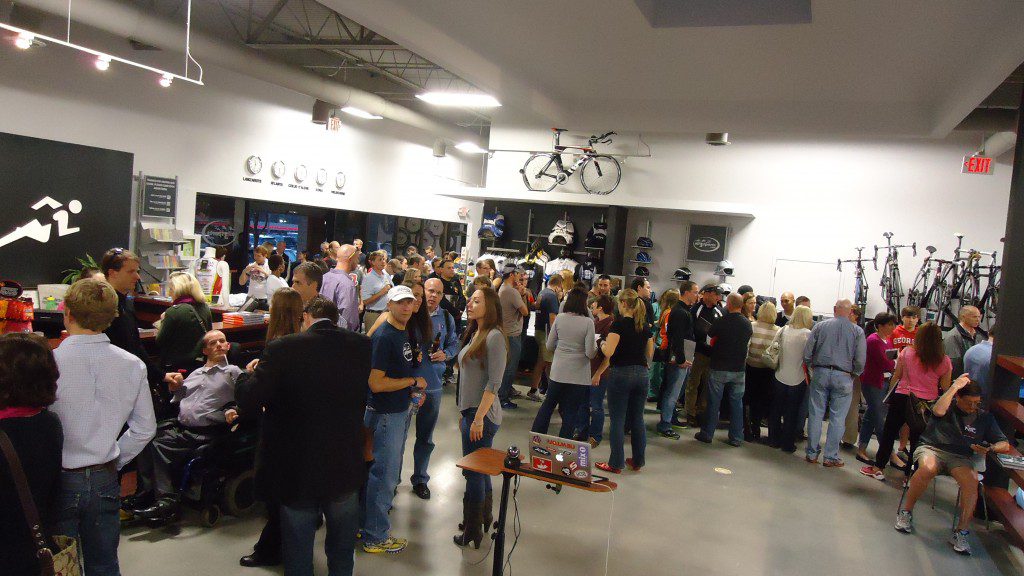 SBM: Do you think you have ugly race photos like the rest of us? Were there any photos that he took and you said, "Uhhhh, maybe we shouldn't put that in there?" 
CA: You know, I gave him complete control over what he wanted to put in [the book]. And really, I don't worry about that kinda of stuff any more.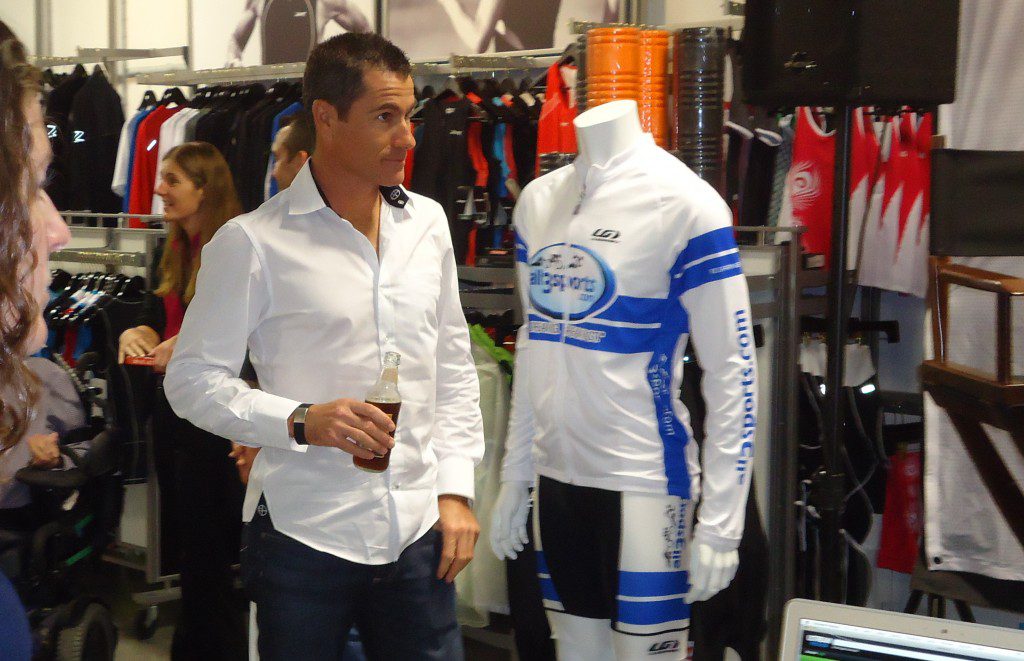 SBM: I saw a photo in the book with you in the ice bath. Do you have any tips about the ice bath, or do you just jump right in?
CA: I try to make it about ten degrees Celcius (about 55 degrees Fahrenheit), but really nothing too technical, we just put cold water in.  My wife normally grabs two bags of ice from the gas station, sticks them in the freezer, and then when I get home I just dump them in the bath. Or if they are home, if Neri and the kids are home [when I get home], my daughter likes to make the ice bath. It's not an exact science, we're not sticking a thermometer in there or anything.  But the cold water flushes out alot of the waste products of exercise and stimulates blood flow, so it's good recovery.
SBM: So everyone knows that you are THE class act of triathlon, especially after Kona this year—was there a person in your life or during your journey that had  an impact on you that made you realize that the sport is about competition, but also about the human spirit–or are you just a nice guy?

CA: I don't know. It just seems like the right thing to do. It's a hard sport, and everybody has their struggles. So I don't see there's any need to be an ass about it—excuse my language–sometimes you win, sometimes you don't win, and it doesn't lessen the journey.  Obviously, you're disappointed [when you don't win]. 
Inspirationally, I love Roger Federer–I think he's a classy tennis player, classy athlete–he's universally loved by all the other players and he wins. So I don't think you have to be mean and nasty–maybe some sports you do, where it's contact like footbal or boxing, it may help to have that kind of a streak–but essentially in our sport, it's a personal endeavor. I think people who try to get under other people's skin are just highlighting their own insecurities and lack of ability. At my level of racing, I'm motivated to do my best, I'm not going to be talked out of it by someone being mean and nasty at the press conference. I think it's a total waste of time, and I do think it lacks a bit of class. I don't think you have to be that way to win. Alot of guys I race, I am actually friends with, and I will be and hope to be long after I am racing.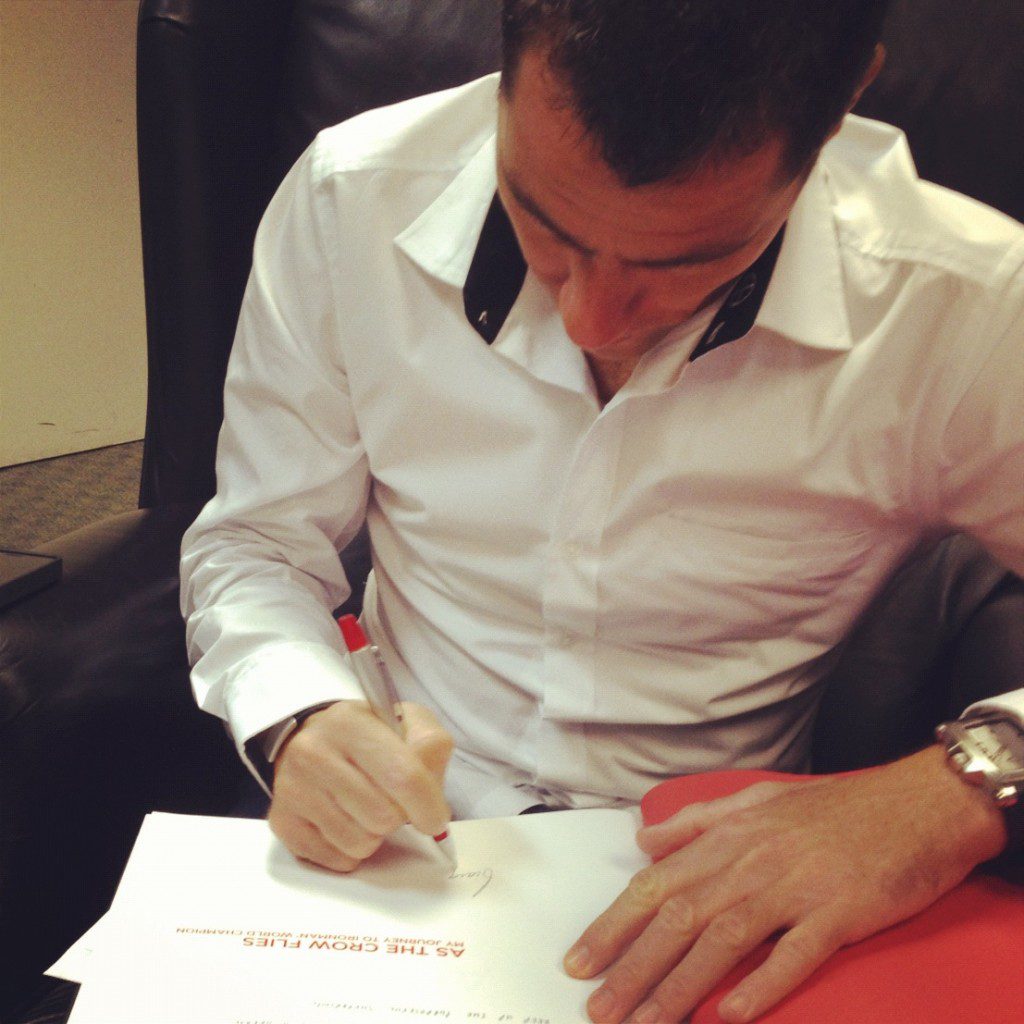 SBM: I'm not going to ask you about the triathlon and family balance, because you've answered that question so often [and TriFatherhood.com did a great write up about you and your family], but my husband did have a question–he wanted to know if being a pro triathlete got you out of changing poopy diapers?
CA: No. Nothing gets you out of that. We've got [child] number three on the way in March, so… [SBM: Oh, you're going to be hosed now!] —big time.  [CA, laughing]… My wife gets interviewed quite a bit, and I listened to one of her interviews, and she said she might let me off if it's the night before the race…but other than that, I get roped in.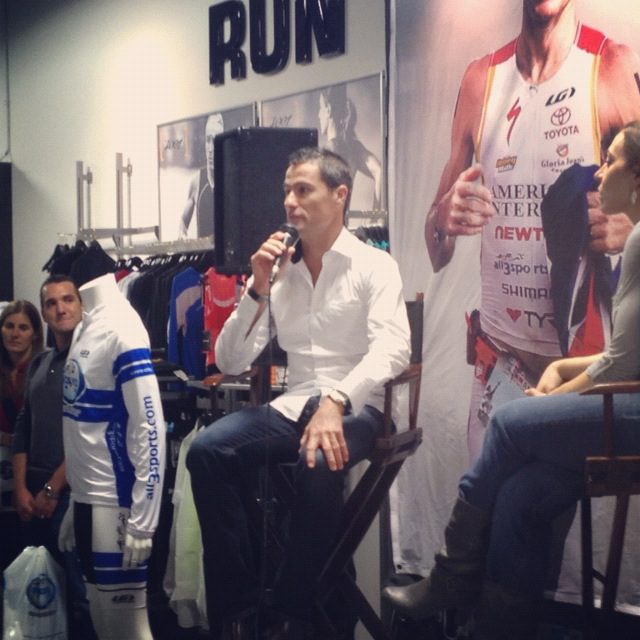 SBM: One more question, M&M's… plain, peanut, pretzel or peanut butter?
CA: Plain are my favorite, but I don't mind the peanut ones either.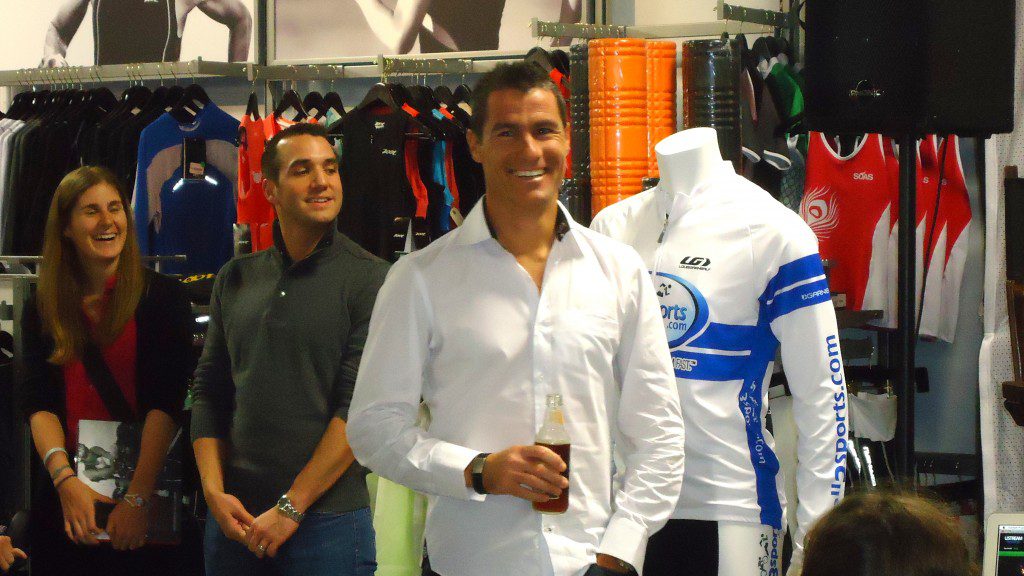 Craig "Crowie" Alexander, is a three time Ironman World Champion, and is the only triathlete in history to take home the 70.3 and Ironman World Championship win in the same year (2011), at the age of 38.  During the Q&A at All3Sports, he did announce that he has made the decision to race in 2013, and his first Ironman of the season is likely to be IM Frankfurt or Melbourne. He has won Ironman Coeur d'Alene, and I hope just by touching him, I received CDA wisdom and speed by osmosis.  He splits his time between Sydney, AUS and Boulder, Colorado.  He and his wife, Neri, have two children–and one on the way.
Thanks, Crowie! The SBM Army will be rooting for you in 2013.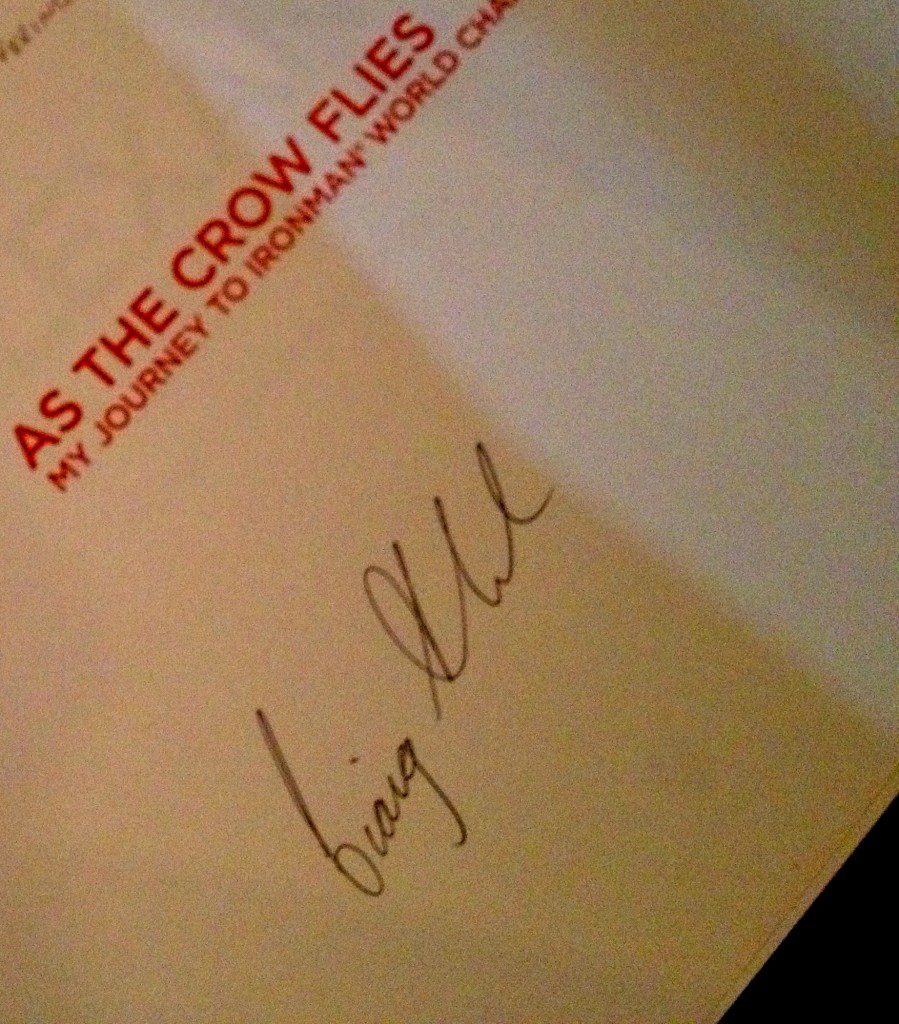 ==========================================
Need a new bike?  A professional bike fit in the Atlanta area? Check out All3Sports.com for your triathlon awesomeness…
And don't forget to enter promo code "SBMALL3" for 15% off your purchase*!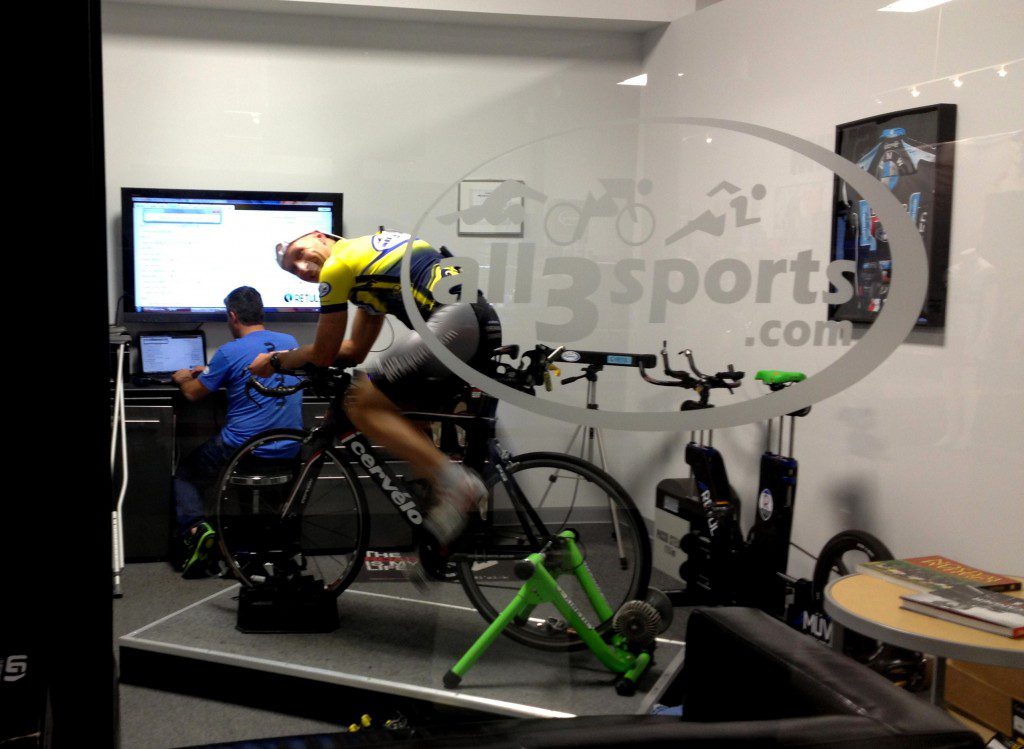 *(some exclusions apply)
www.All3Sports.com