This is a second guest post by a Swim Bike Dad….[not by THE Swim Bike Dad (a/k/a the Expert)]… but by a fellow Swim Bike Dad, Kris Dornan. Here he is again, bringing the DUDE perspective to the Swim Bike Family.
This is a question I hear often "How do you fit working out and training into your daily life?" 
Most of the time my response is "I can't afford

not

to."
Here's a direct quote from my five-year old daughter yesterday: "Daddy you need to run to stay nice and not use the 'f' word." The horror. [Later, I found out she was talking about the "fat" word!]  But believe me, the fam is much happier when Dad works out.
But I started thinking about this more during a game of hide-n-go seek… with the kids, of course. (BTW -I'm the best hider ever….so I had plenty of time to think….well, that is until I had to hide with my five-month old… she's terrible at being quiet in the hiding part…)
So how do I work forty-ish hours a week, have three beautiful kids, and a wife that works her butt off at work too… how do I spend every "extra" waking moment with my kids and beautiful wife AND still find time to work out? (And braid hair?)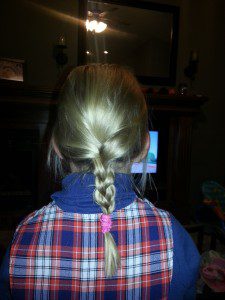 Well, hell that's easy….I HAVE TO.
I used to look like this…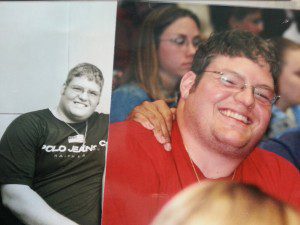 And it's not all about looks.  It's also about PASSION.  And I am passionate about triathlon.
When you have passion for something you find a way to make it happen.
Don't get me wrong last night I was supposed to go bike for an hour….but "Daddy let's play hide-n-go seek!" won over. Really, I could not take my bike shoes off fast enough. That's family and that's the balance. Same thign when Jakey wants to play tennis in the garage–how could you say no to this face??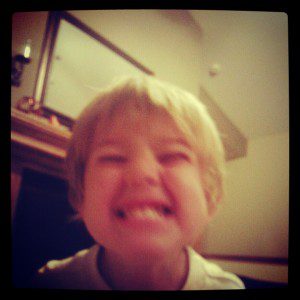 So how do I find time and balance? 
I use the FIVE YEAR RULE.  The question I ask myself:  What will matter more, five years from now? My hour bike ride or spending time with the little ones?  And that's easy for me. Don't get me wrong….Kona is my racing goal, so that hour bike ride is REALLY important.  But instead of saying "oh, I can't work this all in," instead I look at my next day's schedule and adjust.  I make triathlon work for me. (Having a supportive wife helps!)
So here we are in the "off season" of triathlon… but we are not in the off-season of LIFE.  I know SBM has been pushing this for weeks now — but a big part of making the balance happen is —NUTRITION!  (Yes, I do read her blogs….she is funny and actually somehow mirrors my life to a "T"…. except she is a lawyer and I'm a banker but the general public hates both of us.) …So I'm not working out 12-16 hours a week during the off-season, and I'm also not burning an extra 12,000ish calories a week—HELLO extra 15 pounds where did you come from??? So my struggle lately is finding a good balance of eating clean (how we all should be eating) and the extra desserts (yes, give me the second scoop of ice cream please!!!)
So my homework for you (and me!)…Can we make better choices eating to save a couple hundred calories a day? To make us leaner and meaner for the next season?
It's just another step in making it all happen!  We keep juggling, and working…and it pays off –all around.