This post is a jointly sponsored post by SBM and On For Life.
Today is Day Nine of my nutritional intervention by Ilana Katz.  This plan was mentioned in this post, which told everyone what I weighed.
And boy, did the emails pour in from you guys!  What is this plan?  You are not doing this safely! That is not safe weight loss!  How can I get this plan!?
Last week, I was hungry.  I started on the Plan on Sunday.  By Thursday, I was down 8.8 pounds.  Yes, that is correct.  The Expert was down 7.8 pounds.  Yes, that is also correct. Amazing results, strong trajectory, and I had lots of energy.Then I spent the weekend falling off a little (because we were WC… "without children").  So we had a few days off-plan, but I am happy to report….
I am still down 7 pounds.   In a little over a week. So.
Many of you have asked about this Plan (there is a Gluten Free version too).  I wanted to just give it away, but I realized that I can't because it's not "mine" to give away. It's Ilana's years of hard work and meal-planning to perfection.  But I wanted to see if she would give it away to you guys for a discount. So I asked her. And she agreed that all my Swim Bike Moms and Dads deserve this plan…
So here it is: THE THREE WEEK METABOLIC BOOST and the GLUTEN FREE THREE WEEK METABOLIC BOOST.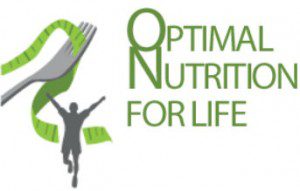 Ilana is offering it to SBM friends for $12 (Gluten Free is $15).  This is the exact SAME menu that I am eating. The same one that has taken 7 pounds off of me in 9 days.
A few things I want to mention:
1) I am releasing this plan through Swim Bike Mom because it works. Period.  I would not release something to you if I did not believe in it. I am approached several times a day to "pimp" products. vitamin waters, triathlon DVDs, vitamins, protein powder, coaching services. I only promote what I believe in.  You see how I rarely do "giveaways" and sponsored posts… I won't do that stuff for just kickbacks. It's not worth telling you guys "I love coconut water," just to make $25. I value my SBMs and friends waaaaay too much. So, I would NOT release this if I did not believe in it.
2) Ilana is willing to release her valuable info for such a great price – I could not refuse. It's a huge value. Three weeks of fool-proof meals for $12? We spend that at the pub for a beer and onion rings. Seriously.
3) This plan requires NO thinking. And virtually no cooking – so it's perfect for a busy mom or dad. You just buy the groceries in the plan and you eat them.  You do not cook anything except some protein for the week (grill chicken, fish and boil eggs), which you can do all at once on Sunday and Ziploc in the fridge until needed; and
4) The proof is in my BUTT PUDDING. Butt pudding? Butt pudding? What?  Well, my butt has less… jiggles on it. Less pudding. Already. Butt pudding. Less of it.  It's nice. And finally…
5) I mean business.
This is a simple, three week meal plan with grocery lists. You will eat small meals. Follow the plan exactly, and you will see results.  ***THERE IS A GLUTEN FREE OPTION TOO!*** Ilana also has gluten-free, vegan, and vegetarian options for specific needs – contact her directly: www.onforlife.com.
And by saying, "I mean business," I want you guys to get on board with me… so many of you don't know where to start with nutrition (ah-hem, I certainly didn't), and this is an amazing start.  You see results quickly, but not by starving… rather, by revving up your metabolism. You'll see.
No gimmicks. Just whole foods, eaten smartly and in ways to fuel your body and prepare it for clean, fat-burning eating. This is not a binge–it's a way of eating, a plan for starting, and hopefully, a change (for me) for life.
[Proof is in my butt pudding, remember?]
You can go here for the Three Week Metabolic Boost (and the Gluten Free Version) eBook by Ilana Katz. It's a simple, $12 download ($15 for Gluten Free) through the SBM Store.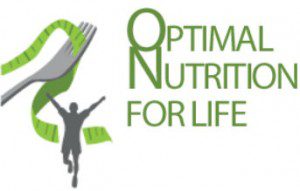 Thanks, and I'd LOVE to know who is participating so we can join hands, sing kumbayah and celebrate our victories.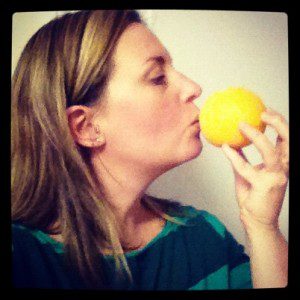 ============================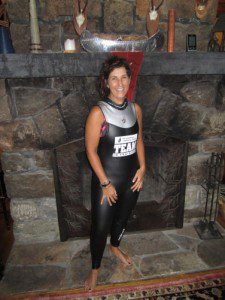 Ilana Katz is a licensed dietitian, specializing in sports nutrition and body composition. She, herself, participates in many endurance and team events in order to relate at a personally to her clientele. Ilana is in private practice as well as consults to various coaches, doctors and corporations. She works with many local celebrities, elite athletes, recreational athletes and just those ready to make lifestyle changes for ongoing health, optimal energy and weight management.  Whether ones goals are to be a leaner thus faster athlete or work on body composition and weight management, or even just optimal energy, Ilana individualizes meal planning accordingly, taking into consideration all aspects of life, including social, travel, family, etc.  Optimal nutrition results in optimal energy.
Education and certification
Georgia State University, Master of Science in Nutrition and Metabolism
Dietetic internship with enrichment in Sports Nutrition
Registered/Licensed Dietitian
Certified Specialized Sports Dietitian (CSSD board certified)
National Council Certified Personal Trainers (N.C.C.P.T)
=======================================
Also, the Paperback book is for pre-order in the SBM Store as well.
This pre-order will only be available a little while longer.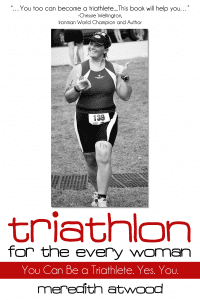 If you PRE-ORDER now, I'll sign your copy.
If you have already pre-ordered, I will sign yours too (don't worry).
Go HERE to order this, and the Three Week Metabolic Boost.