One of my best good friends sent me this press release about 2nd and 3rd graders in Gainesville, Georgia who are making big leaps towards fitness… and a Guinness Book record.
Check it out.  And if you have little ones, here's the link on National Geographic about how they can be involved in breaking this record.  I think it's a great segue into fitness for the wee ones!
Visit http://kids.nationalgeographic.com/kids/run-for-the-planet/ for more information AND locations near you!
Media Advisory
Set Out to Break TWO Guinness World Records® Titles for Running AND Recycling
Mt. Vernon Exploratory School in
Gainesville, GA to hold run and shoe collection
Gainesville-based Mt. Vernon Exploratory School will help National Geographic Kids magazine set TWO Guinness World Records® titles: Most people to run 100 meters in 24 hours AND the longest chain of shoes. (They'll be recycled into athletic surfaces).
To break the record, more than 5,000 people worldwide need to run 100 meters between noon ET October 26, 2012, and noon ET October 27, 2012, and more than 25,000 shoes will need to be collected and sent to National Geographic Society headquarters by November 9, 2012. Visit kids.nationalgeographic.com/run-for-the-planet/ for official rules, additional locations, and other information.
Second Grade Teachers, Mrs. Kaitlin Smith and Mrs. Franchette Delana, as well as Mrs. Eydie Johnson's Enrichment Cluster of second and third grade students decided to join National Geographic Kids magazine's initiative called Run for the Planet.  This initiative inspires kids and families to do something good for their health and the environment. Run for the Planet supports First Lady Michelle Obama's Let's Move! campaign, which encourages people to get healthy and active.
National Geographic Kids magazine encourages kids and families to get teams, classmates, organizations and communities to join them in setting the magazine's sixth and seventh Guinness World Records. Those who want to join can also take a pledge to run on the National Geographic Kids website. http://kids.nationalgeographic.com/kids/run-for-the-planet/
The Mt. Vernon students have been preparing for their 100-meter run which will take place on October 26, 2012.  That day, the students from Mt. Vernon Exploratory School's Run for the Planet Enrichment Cluster will join over 175,000 other participants who will be running all over the world, including Egypt, Russia, China, Australia, Sri Lanka and many, many more.
Greg Cochran, owner of Old Skl Fitness in Gainesville, Georgia and three time world record holder in strength and endurance, has been working with the students on proper warm-up activities and helping the students build their running stamina in order to prepare for the October 26th run.
The school has also been collecting sneakers to send in to National Geographic Kids magazine to form the longest shoe chain.  Currently, National Geographic Kids has collected shoes from celebrities such as Cameron Diaz, Eli Manning and One Direction — but the kids at Mt. Vernon are just as excited to be collecting non-celebrity sneakers from brothers, sisters, parents and friends for the cause.  Ultimately, the sneakers will be recycled into athletic surfaces.
Other supporters include National Geographic Education; Healthy Kids Fun Run / Marine Corps Marathon*; Macerich Malls; Kids Run the Nation; National Recreation and Park Association; Let's Move in School, an American Alliance for Health, Physical Education, Recreation and Dance (AAHPERD) initiative; Girls on the Run International; The Life is good Playmakers; and NIH's We Can! (Ways to Enhance Children's Activity & Nutrition)®.
=======================================
Don't forget… the Paperback book is for pre-order in the SBM Store as well. This pre-order will only be available a little while longer.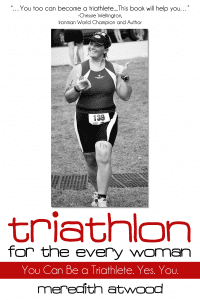 If you PRE-ORDER now, I'll sign your copy. If you have already pre-ordered, I will sign yours too (don't worry).
Go HERE to order this, and the Three Week Metabolic Boost Three Plans: Regular, Gluten Free or Vegetarian.