—–
So I received the interior mock-up of my book today.  And I might have squealed a little.  (A little!)… This is really happening, ya'll.  Which makes me happy and makes me want to throw up (at the same time).  I know "pre-ordering" a book is scary, without seeing anything, so I thought I'd give you a few sneak peeks… (to prove there's a real, live book, y'all).  *Updated: You can get your copy on Amazon now!)
First, here are some words from the FOREWARD, written by none other than Bree Wee, Ironman Louisville 2012 champion, a mom and plain awesome.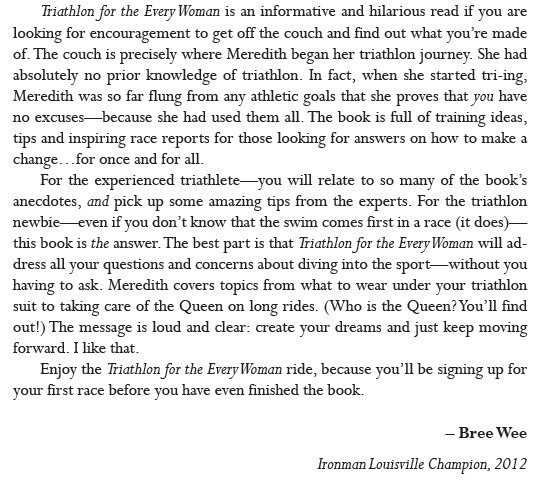 Next…some snippets from my Introduction.  Oh, this is kind of fun.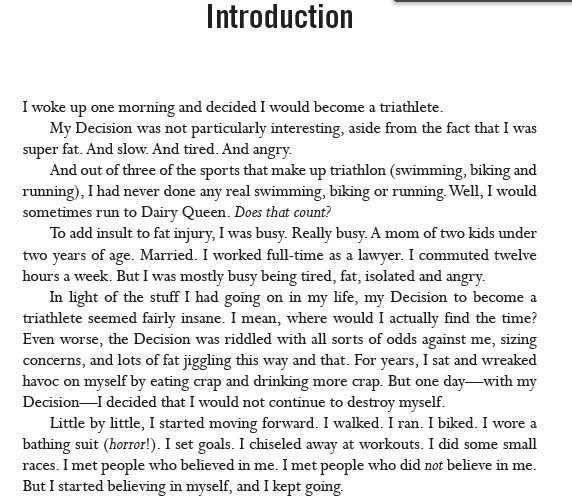 And here's a little about WHAT the book entails.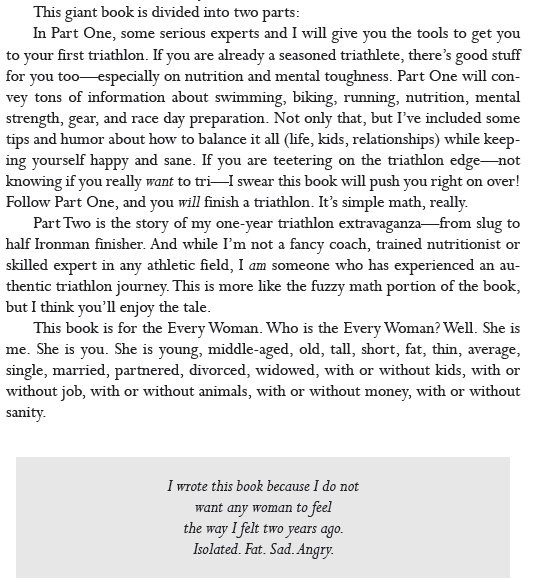 ….Oh, there's about 400 MORE pages in the book.  Gosh goly holy guacamole (I know that's what you are thinking)…AND…
Don't worry, it's not just me yammering for 400 pages… I have experts (real experts, not The Expert… oh, but wait… The Expert will tell you how to change your bike tube!)
So who are the expert contributors to the book?  Oh, I've got a list to make your mouth water.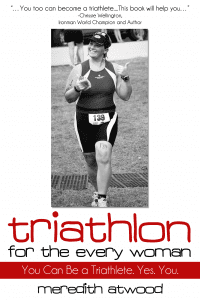 Coach Monster (He speaks, he really does! And he's got lots of good stuff for you on running, coaching, the life-family balance, and more.)
Life Coach Carrie (mental toughness, yeah!)
Nutritionist, Ilana Katz (how do we fuel and lose weight?)
Sylvia Marino, open water swimmer & Bia-Sport founder (the swim master section)
Mike "McBlessings" Lenhart, with G2T Foundation (bike and paratriathlon)
The Mountain Goat (talks trail running!) …and there's even more.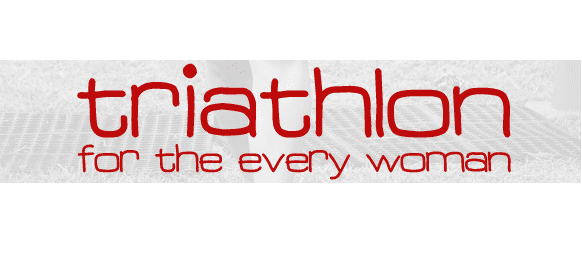 **Update:  You can get your copy of the book here on Amazon. 🙂