My saintly parents have the Swim Bike Kids in Savannah for the weekend.  So what are the Expert and Swim Bike Mom to do on a completely kid-free weekend?  Why…swim, bike and run our way into oblivion, of course!
And bike into oblivion… we did.
But not before we had an open water swim.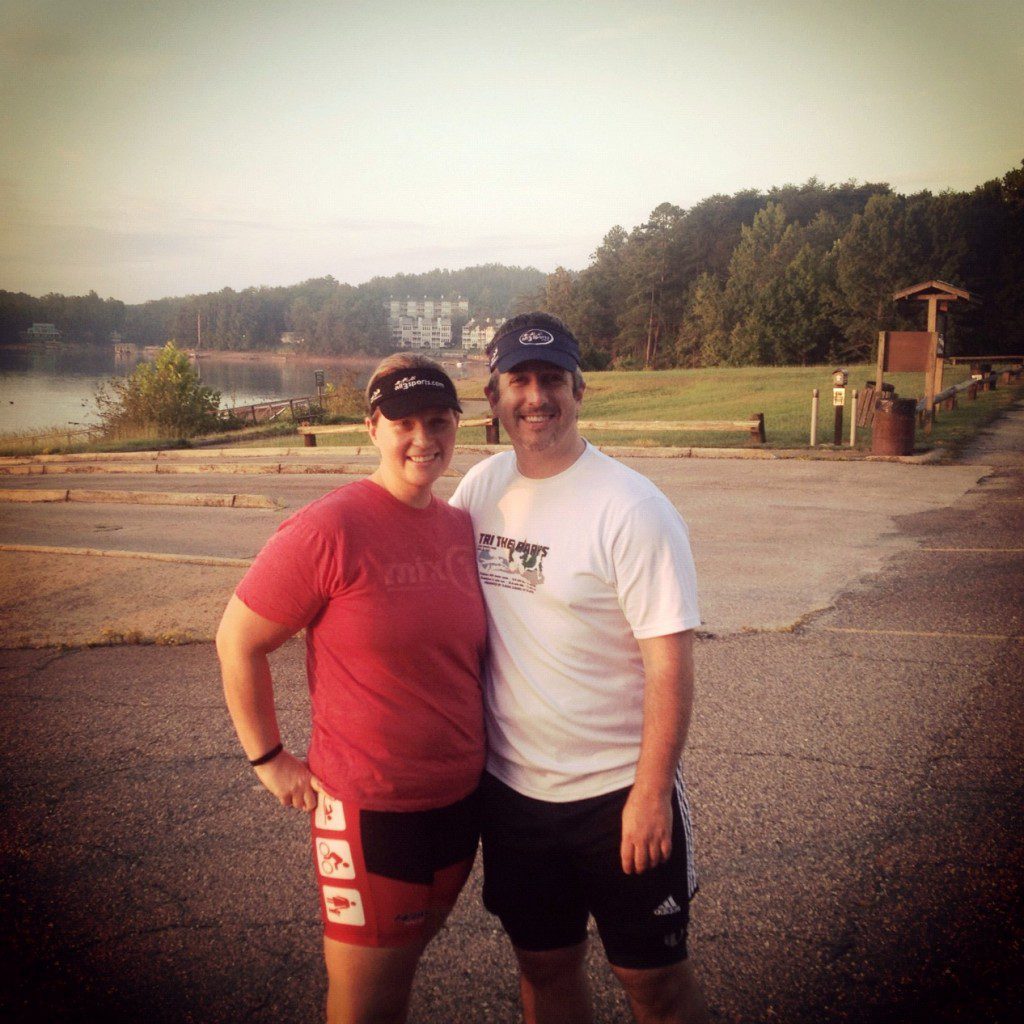 7:30 am – Mary Alice Park in Cumming, Georgia – Lake Lanier  – and the site of my first terrifying open water swim.  Coach Monster told me the day before, "No panic attacks at the lake tomorrow, okay?"
I said, "You do know that I have been in the open water 'a few' times since then right?"
"Allegedly," he smirked.
Okay, so everytime I appear at Mary Alice Park, I get a little nervous. Just a little.  That first swim was horrifc.  Luckily, that was a one-time event, and that fear has not reappeared.
Coach Monster was at the lake with his buddy, John, who was going out for his first open water swim.  John, however, doesn't "count" as a newbie – because the dude was an All-American Swimmer.  He did amazing. And then proceeded to kill it on the bike later.
Mark, the Expert and I headed out for a forty-minute swim.  And then it was time to head out on the bike.  Since the whole group appeared to be going the same direction, Coach Monster led us out.  He, John and Mark had a short ride planned for the day…. the Expert and I had our long ride.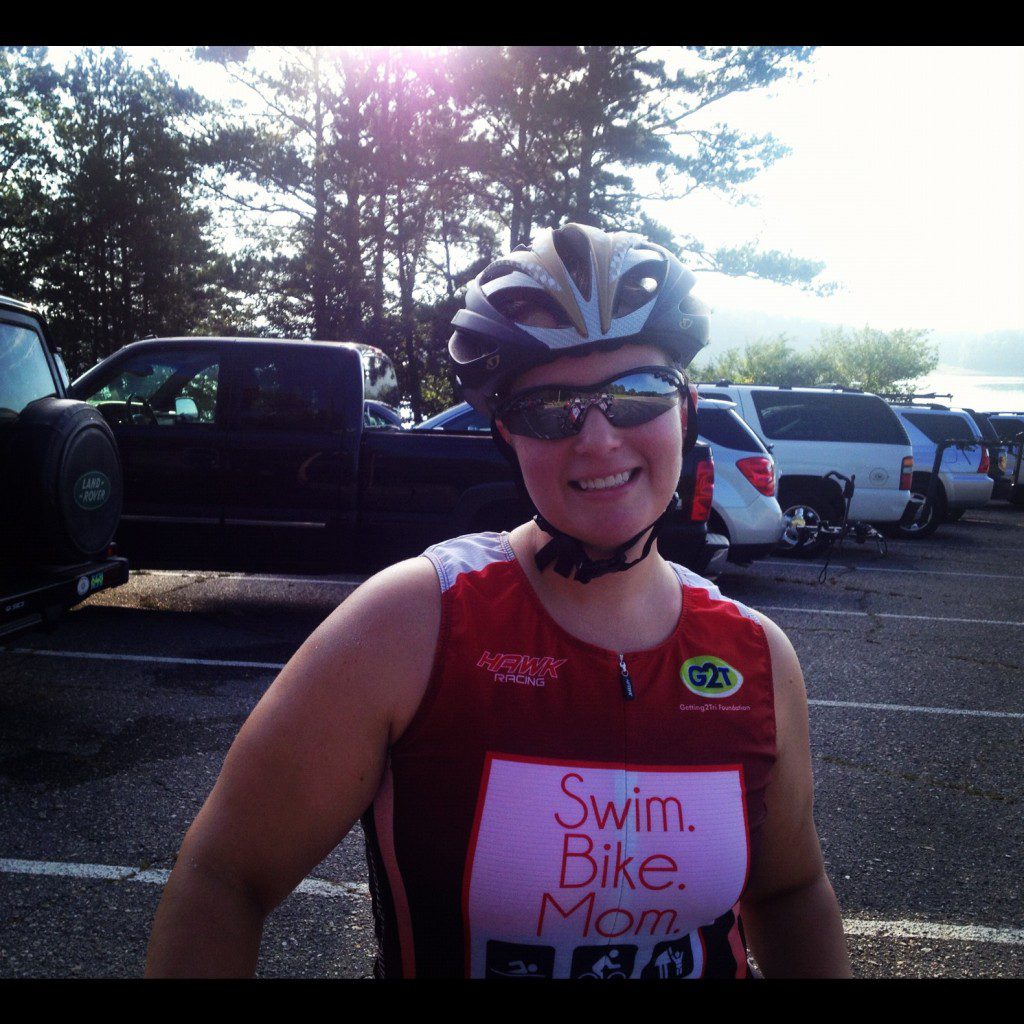 Now, the Expert and I have exactly FOUR WEEKS until Ironman Augusta 70.3.   So this was one of two huge bike rides remaining.
So the Expert packed appropriate snacks. (Which appeared to include a hamster).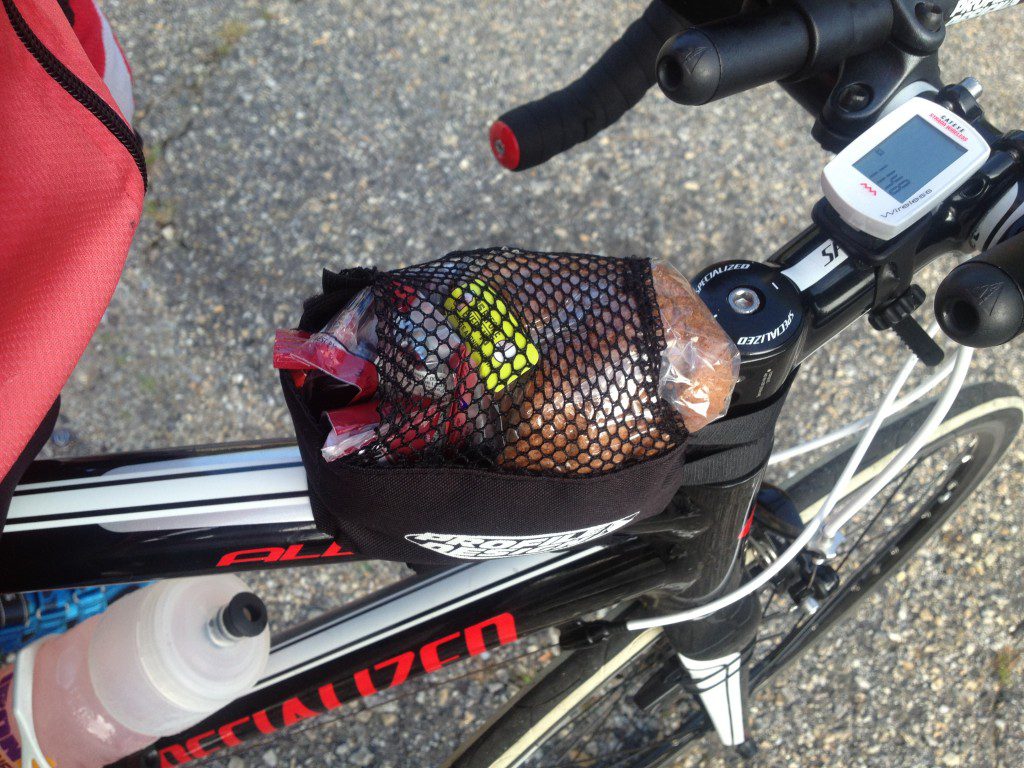 After forty-five minutes, Coach Monster, John and Mark were heading back… and Coach M gave the Expert and me directions on how to finish out another 3 hours and 15 minutes worth of riding.  And I believe his quote was, "There's more climbing than you can shake a stick at."
Oh, famous words.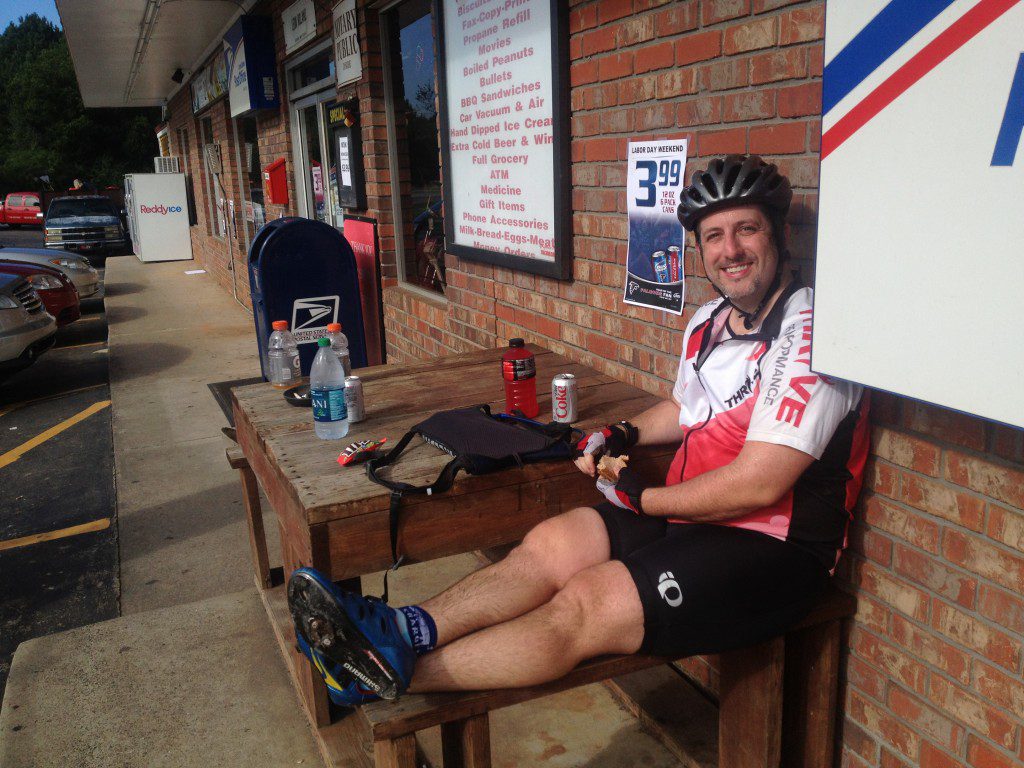 The first 10.5 miles to Elmo Street (yes, Elmo) were tough on the legs, but not brutal. Still, once the Monster and company were gone, we sat for a minute knowing that 50 miles remaining…was a tall order.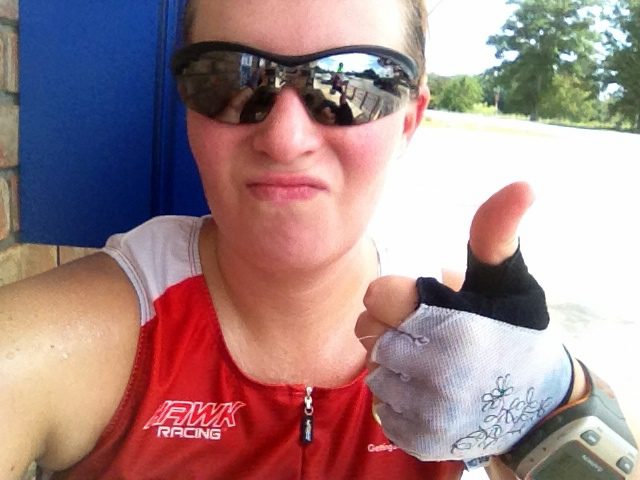 We set out and we climbed.  And climbed.  And climbed.  We stopped at one point and I turned off my Garmin… I forgot to turn it back on… but we climbed another 6-7 miles.

About 24 miles up, the Expert was behind me and he said the nicest thing he's said to me in recent years, "You're turning into a good cyclist, Mere.  Never thought I'd see the day."  Which might be construed as mean… but actually, those are quite affectionate words coming from the man who witnessed me throw down my bike in anger fifteen years ago… after a five mile ride.  More than once.  Enough said.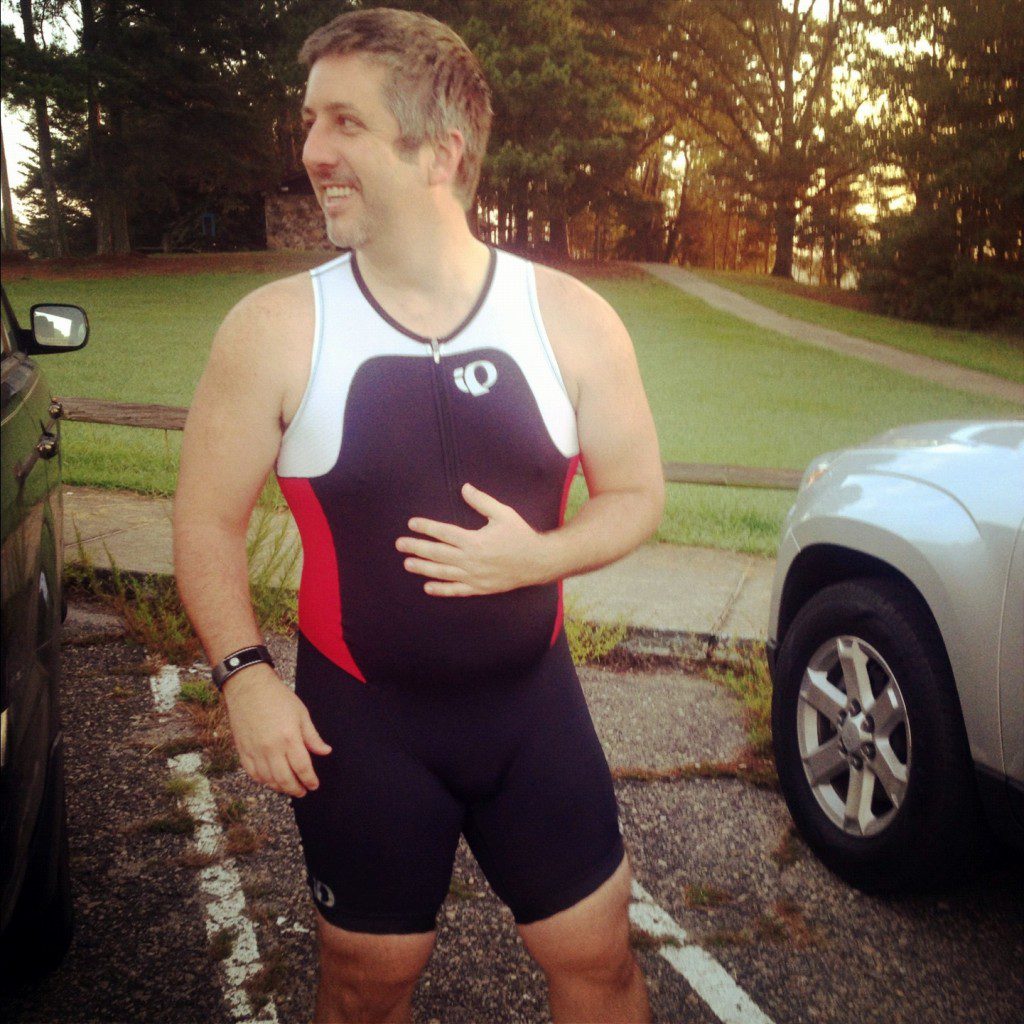 We turned around at Big Canoe. I stopped in the gas station refueled with a Diet Coke and a Reese's Cup.  And we headed out.  Time to ride the same distance we had just ridden… boo.
The good news was the essentially ten mile long downhill heading back.  But with every downhill, comes more up.
By the time we hit 50 miles, I called ahead to the Expert: "I have to stop."
"We are almost to that 10 mile gas station," he shouted back.
"No, I need to stop. Now." I said, "Or I am going to throw a freaking tempter tantrum."
UGH! I was so tired of climbing. I saw another hill in the distance and I got flipping MAD.  Why am I doing this?  So stupid! We could be at the beach!  Instead, 5+ hours of swimming and biking? In this heat? Stupid!
The Expert laughed. He was proud that I didn't throw the temper tantrum.
(But he also had out his iPhone to video it if I did.)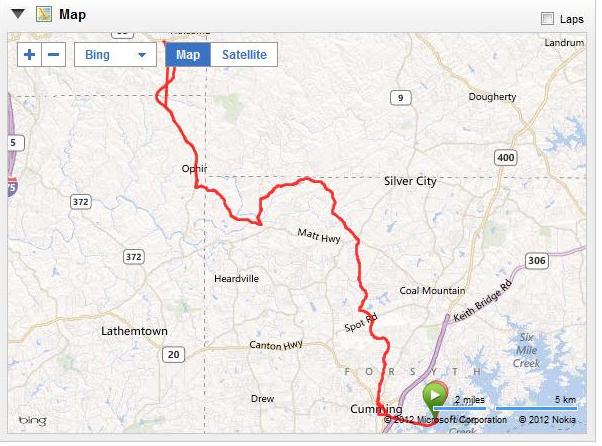 We rode some more. About 5 more miles and I was still mad.  I swear every time I thought I was close to home, another road would slam up to meet me. Up you go!
I whined and whined.  The Expert laughed at me and taunted me. "You gonna quit? This here is 'Quitter's Alley,' go ahead and quit!" he said, gesturing to the ditch ont he side of the road.
I kept going. (Just keep moving forward and all that nonsense.)
At the last rest stop, I had a voicemail from Coach Monster checking on us. I texted him back and said we were almost done and alive.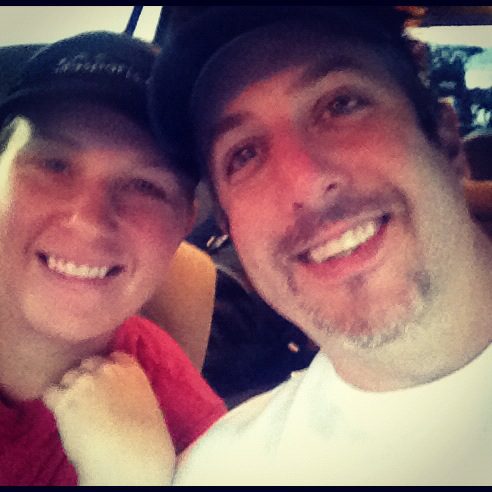 Finally, we were heading back into the park and I put the exclamation point on the second hardest (if not the hardest) ride of my life (second only to maybe the 400 ride back in July).   At the end of the day, I think the Expert and I climbed 4000+ feet.
And the Queen… oh, the poor Queen.  That is all.
A butt-busting workout would not be complete without a stop at Dutch Monkey Doughtnuts… Swim Bike Mom friend, Arpana and her husband Martin's super gourmet doughnut shop.  Check out this box that was waiting for us.  Holy guac…
After a few showers and soaks in Epsom salt filled tubs, the Expert and I went out another kid-free date night.  We didn't have much to talk about. We were far too tired.  And that was just plain okay.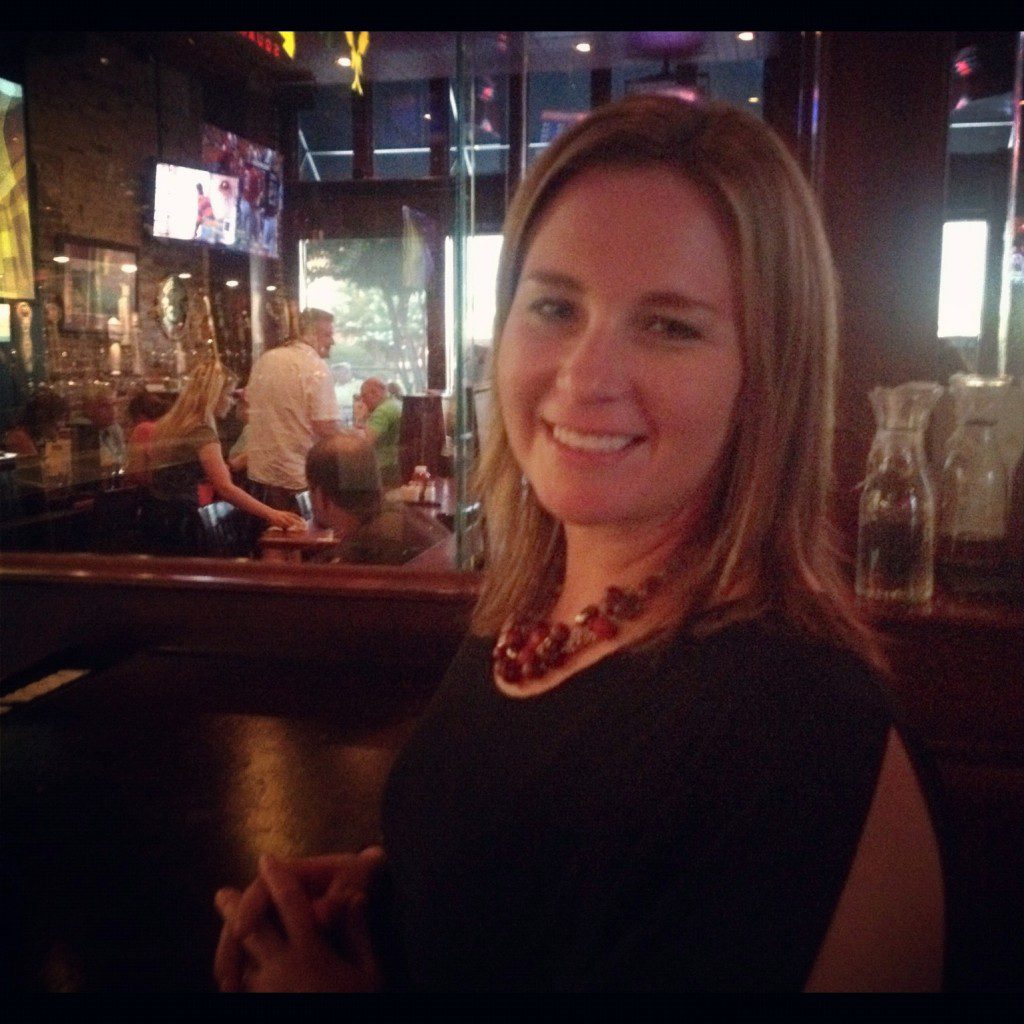 And we were dead sound asleep by 10:00.  Gotta love the tri life.