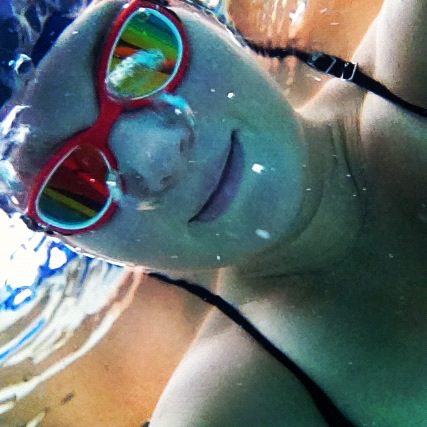 After almost 33 years, I think I am finally learning to take care of myself.  Figure that one out.  The past (almost) three weeks, I have tried hard to eat clean, sleep more and de-stress.  I have been in the bed before 8:30 for the past four nights. I have been up with the chickens to work out.
Tonight, as I sat on the bed to write a quick blog post, I realized that this is the first time in my life that I have felt taken care of.  And I don't mean by a parent or a man.
I mean… by myself.  I am learning the Art of Taking Care of… Me.
Now, I have advocated being kind to oneself.  I have touted "train for a tri, it's awesome." And both are definitely good things… but really seeking to Take Care.  That needs a novel of writing.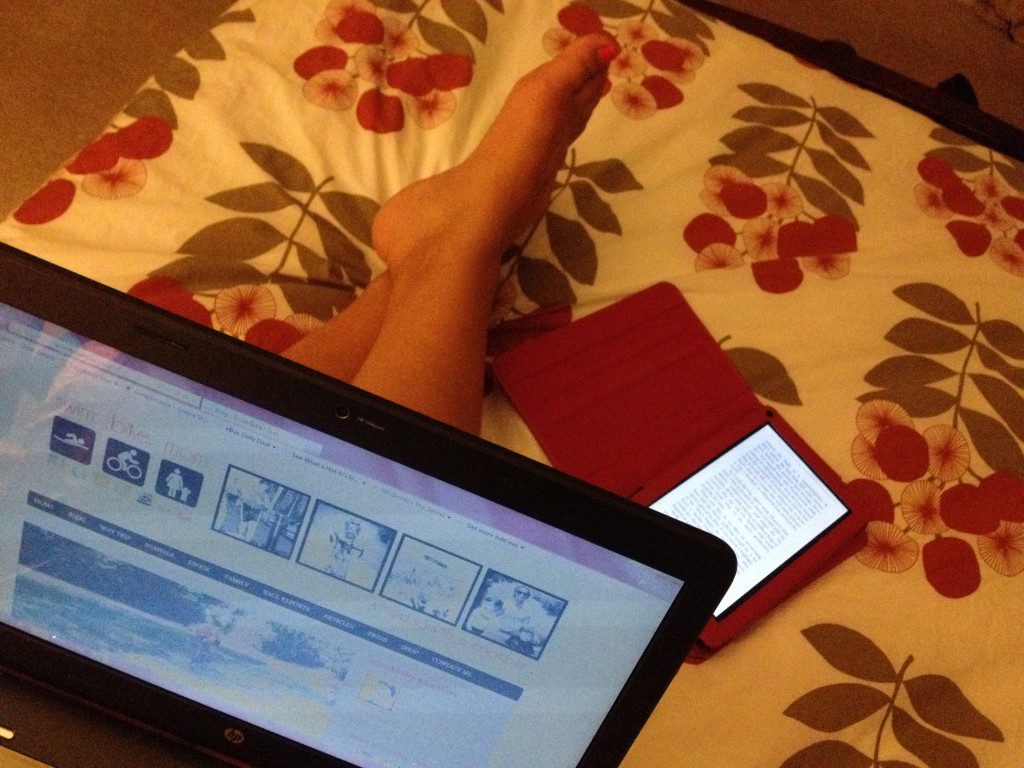 Really try it.  Try to go to bed obscenely early. Eat ridiculously well.  Do things that make you feel rested (for me, it's snuggling up before bed with my laptop and the Kindle). I can't believe what a difference it has made.
Yes, I have read Eat to Live (you can breathe a huge sigh of relief, Cindy B.) and that has helped me re-think food. As has Bob Harper's, The Skinny Rules, and now The Paleo Diet. I find that when I read about good things, about ways to better take care of myself…. it seeps in a little.  Right now, I am devouring The 4 Hour Work Week (yah, Mountain Goat!).  [Yikes, that one may be a game changer. Watch out!]
Well, this is "Recovery Week," so that probably helps. Still, I ran 6 miles this morning.  It was the best 6 miles I've run in a very, very (very) long time. It was on the treadmill, yes. But I felt calm and healthy and well.  Best run since… I would say before the foot break.
Yes, I feel good this week.  I"m semi-sane. I'm rested….  But Coach Monster reminds me to stay "neutral" in all emotions – don't let the great days take you up too high; don't let the bad days pull you down.  Stay even.
And actually, that's how I feel. Evened out. But as I told my friend, Ansley, I think I'll always be one bad day away from a 12 pack of beer and a large pizza.
But for now… It's 8:05… Time  to head to….Zzzzzzzzz….