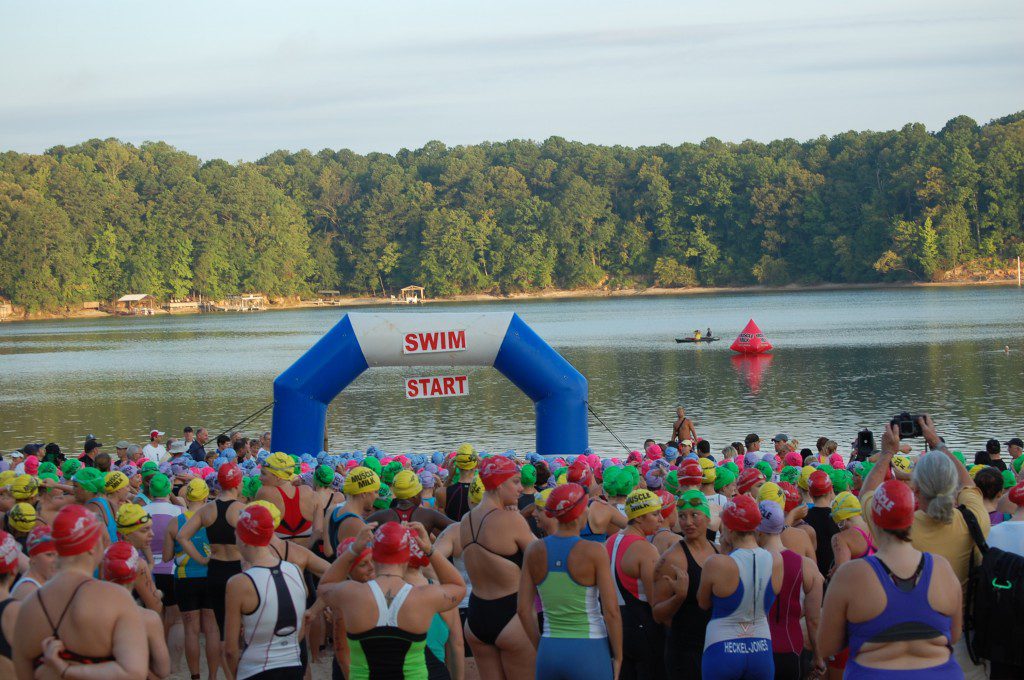 2012 PT Solutions Acworth Women's Tri
Acworth, Georgia
August 5, 2012
Sprint Distance
Swim:  400 yards
Bike:  13 miles
Run:  5k
4th Place Athena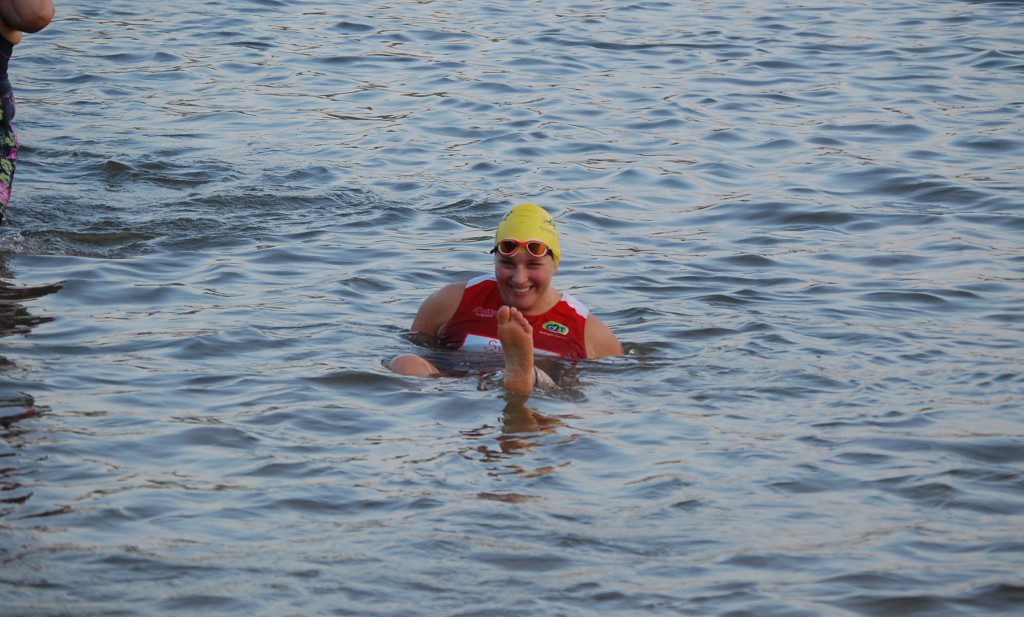 Pre-Race
The Expert, my Dad and I had a 4:10am wake-up call, and hit the road to Acworth.  Peanut butter & jelly on gluten-free bread with a banana and a whopping coffee, and an hour later, we pulled up to the race venue.  I love this race – it's one of my favorites (race report from last year: click here).
This was the first race my dad got to watch.  He had NO idea what to expect. I think the race was alot of fun for him to experience.
As always, I met/saw many SBM friends, yay!
Swim
The swim was a good one, just the distance I love.  Just enough time to go completely anaerobic and into complete asthmatic shock.  I was heaving like an old man.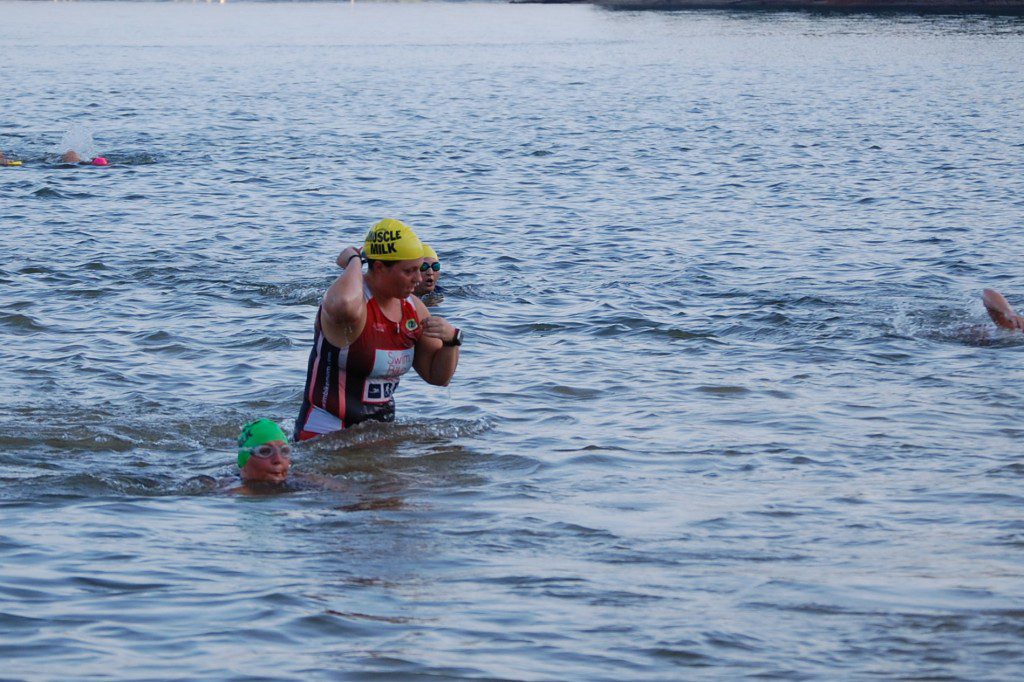 But made it out of the swim in about 8:30, and I was glad to be out of the water.  At one point, my poor sighting came into play as I realized I was swiming towards the beach. Oooops. correct course and forge ahead.
Bike
I was thrilled to take Andy out on the bike.  Interestingly, I was flying but then I got stuck behind a truck for the span of five minutes.  I lost time on that, but I can't complain with a 42:00 bike.  The bike course was fast and fun.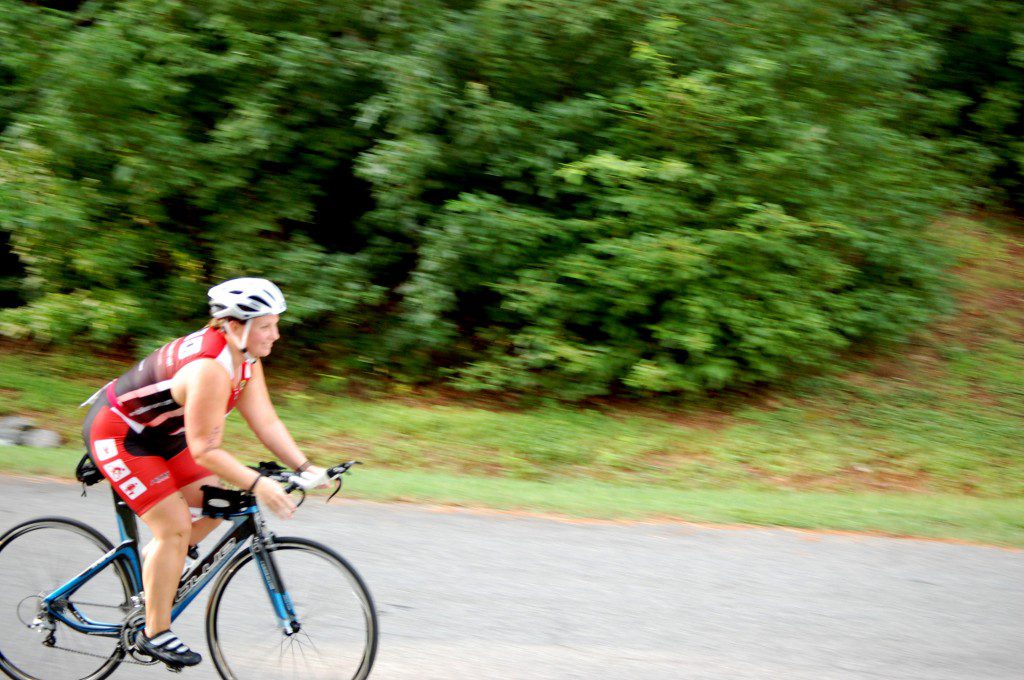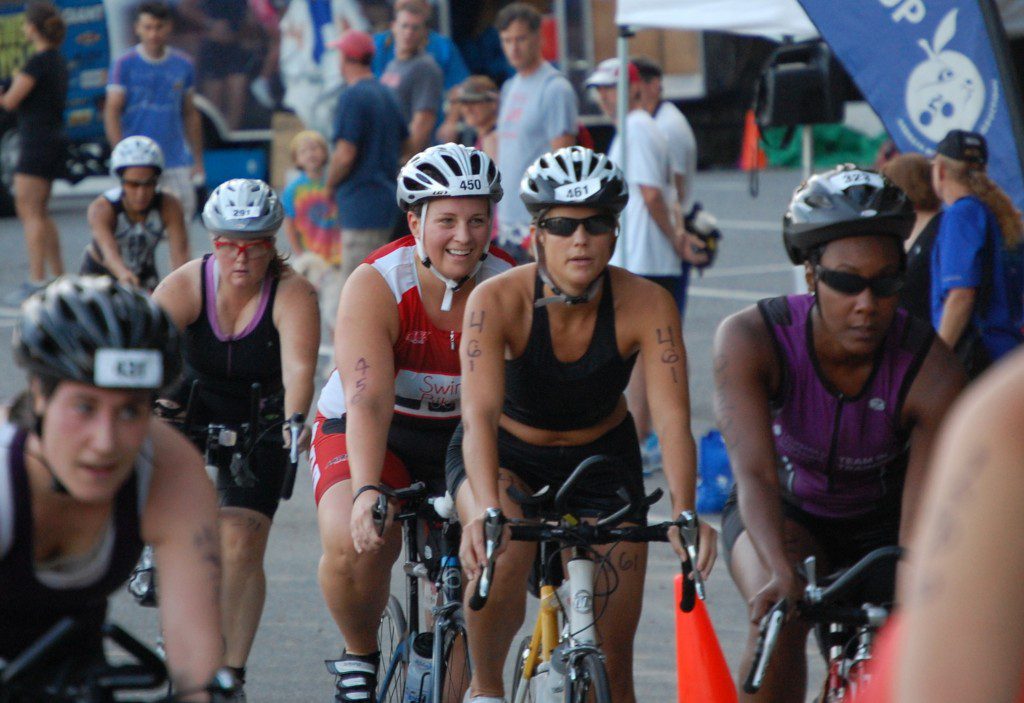 Run

Oh, the run. I forgot the hills on the run course in this race. I ran the whole race with the exception of one short catch-yer-breather on the start.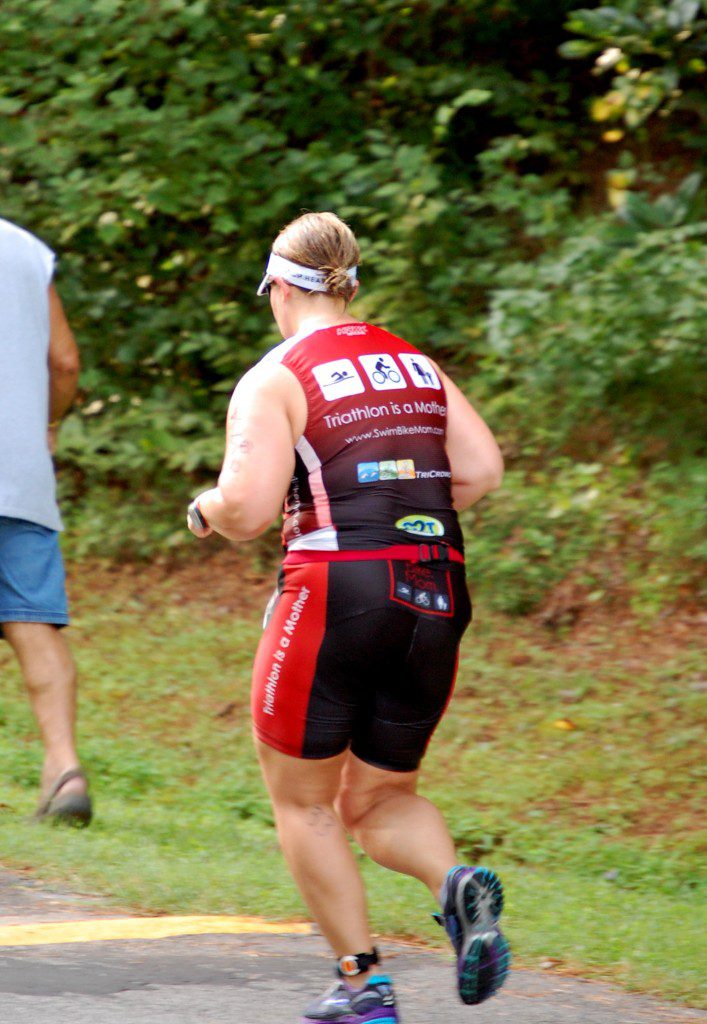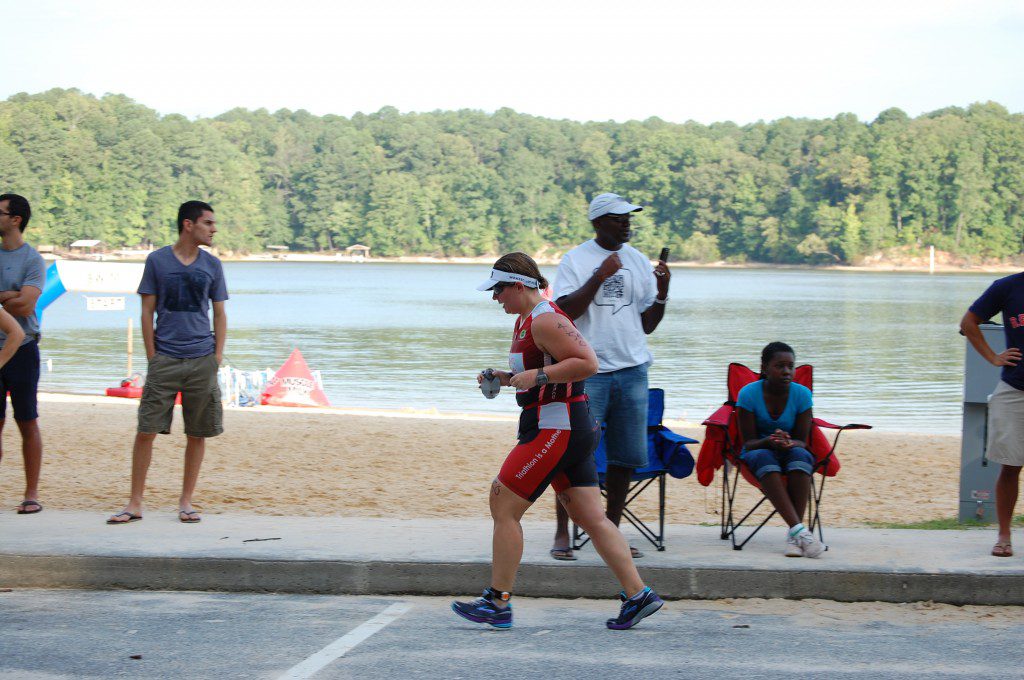 Considering that I was sporting a boot a mere three months ago, I am happy to 1) be able to run and 2) not have any pain. I will take it.  I still ended up fairly happy with a 37:24.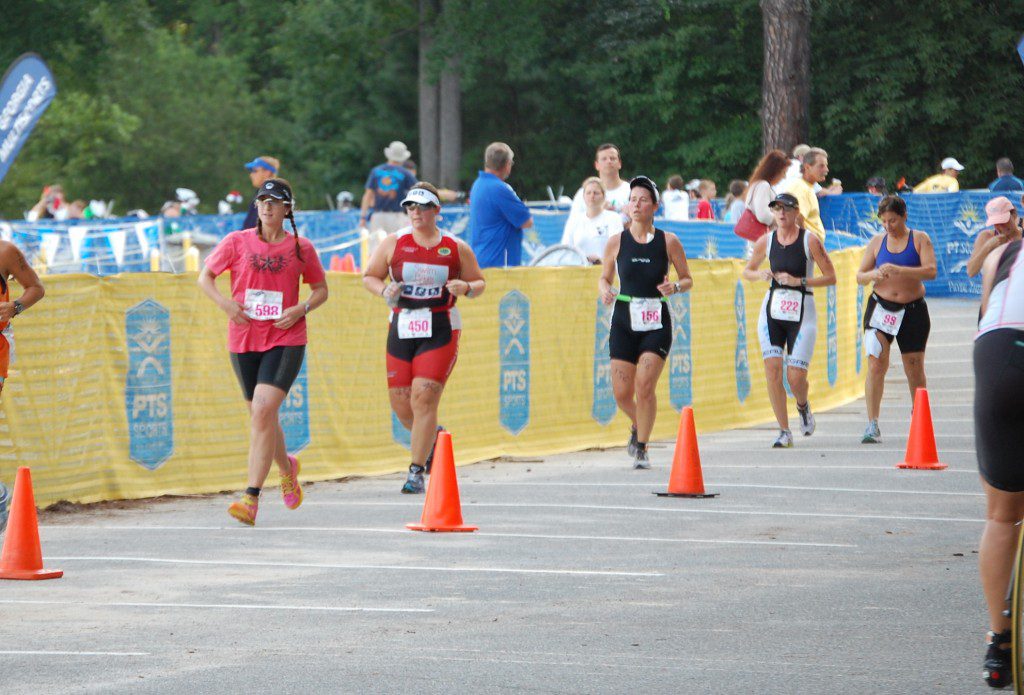 Wish I could run faster.  I can't right now… but I will.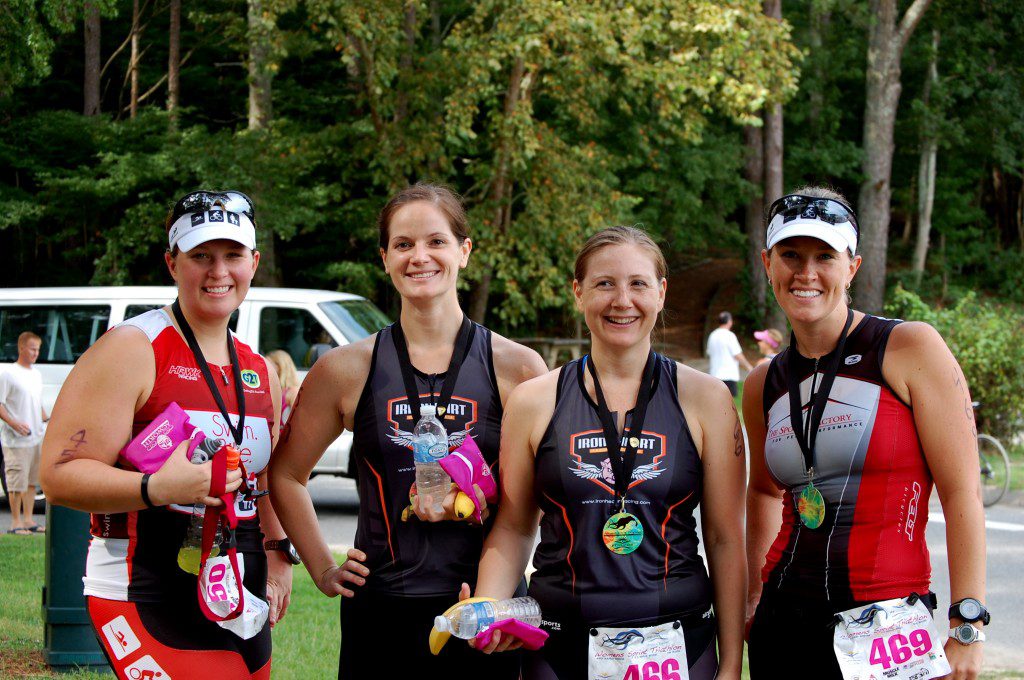 Always glad to do a fun race, meet new people and have the post-race celebration.
 Today? No post-race cookies… but I did have a milkshake.  And it was yummy.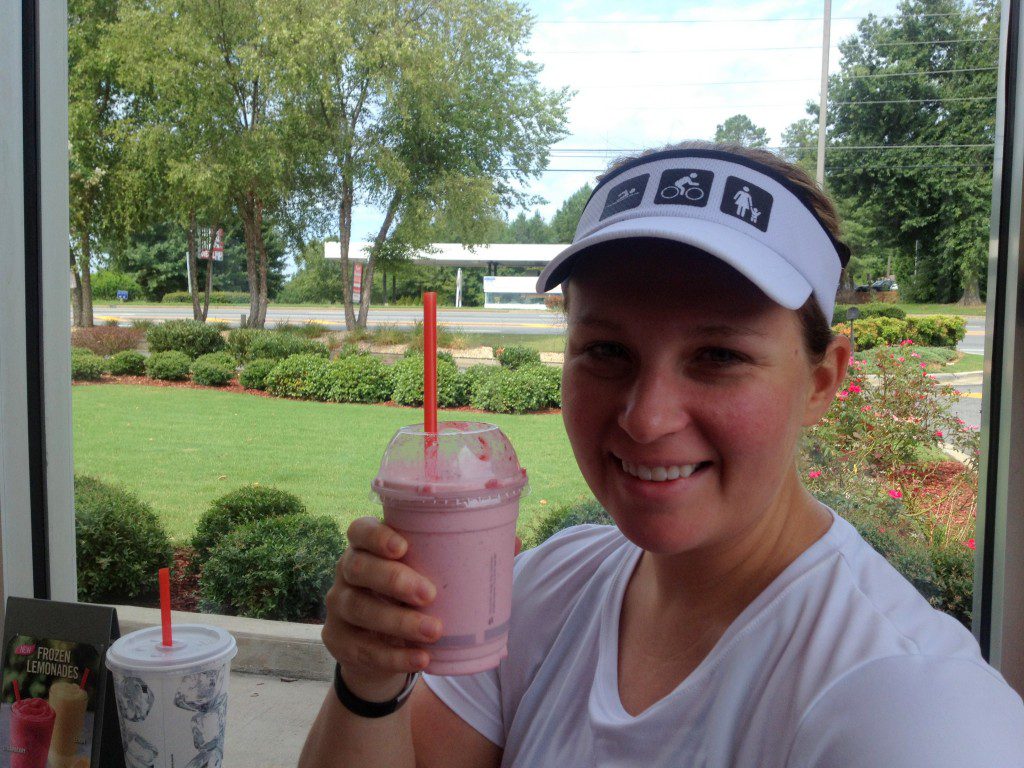 Until next race…
Total Race Time: 1:30:55