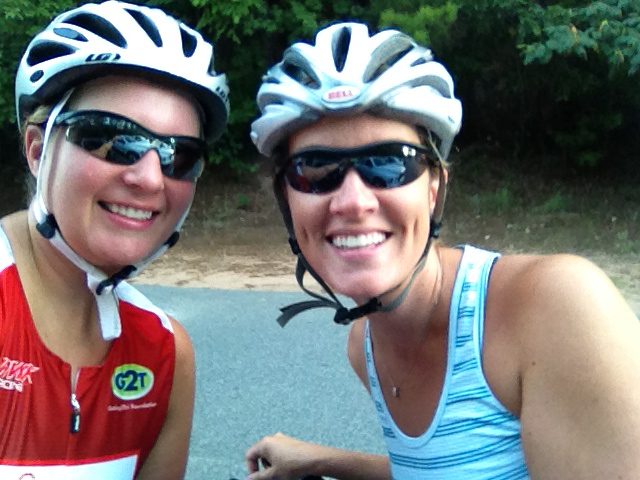 I had a great ride today with Andy (the bike) and Ansley (the friend).
Andy's maiden voyage was pretty good. I had a small mechanical about Mile 7 – my right tri bar twisted outward, which would have been a pretty uncomfortable remaining 55 miles.  Right when I realized I had an issue, I also had a vision- my multi-tool sitting on the front seat of my car. I have ridden with that thing forever… today, I leave it behind.  I flagged down a rider who had lots of gear – he lent me his tool, I straighted the bar out, and we were off again.
About a mile later, Ansley screamed and almost wrecked. "Something's in my helmet!"
Some bug or something bit her, on her head, inside of her helmet. I love riding with Ansley.  When she's with me, there's at least a 50% less chance that the weird thing of the day will NOT happen to me. 🙂
Ansley made fun of me and how dirty I was.  I am not sure where the mud came from, but I was covered in it.
 Andy was so dirty too.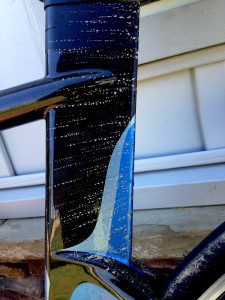 62 miles is the farthest I have ever ridden.  And by the end, I could feel it.  Averaged about 16.5 MPH overall, but about 19.5 on the last 20 miles. I can say that the tri bike made an immense difference in the 4 mile run afterwards. I could tell that I had something left in the leg reserve, and my hamstrings were not nearly as wrecked as from riding Antonia, the road bike.
I saw SBM friend, Yoda, on the trail too!  She was putting down "only" 80 miles.  Studette!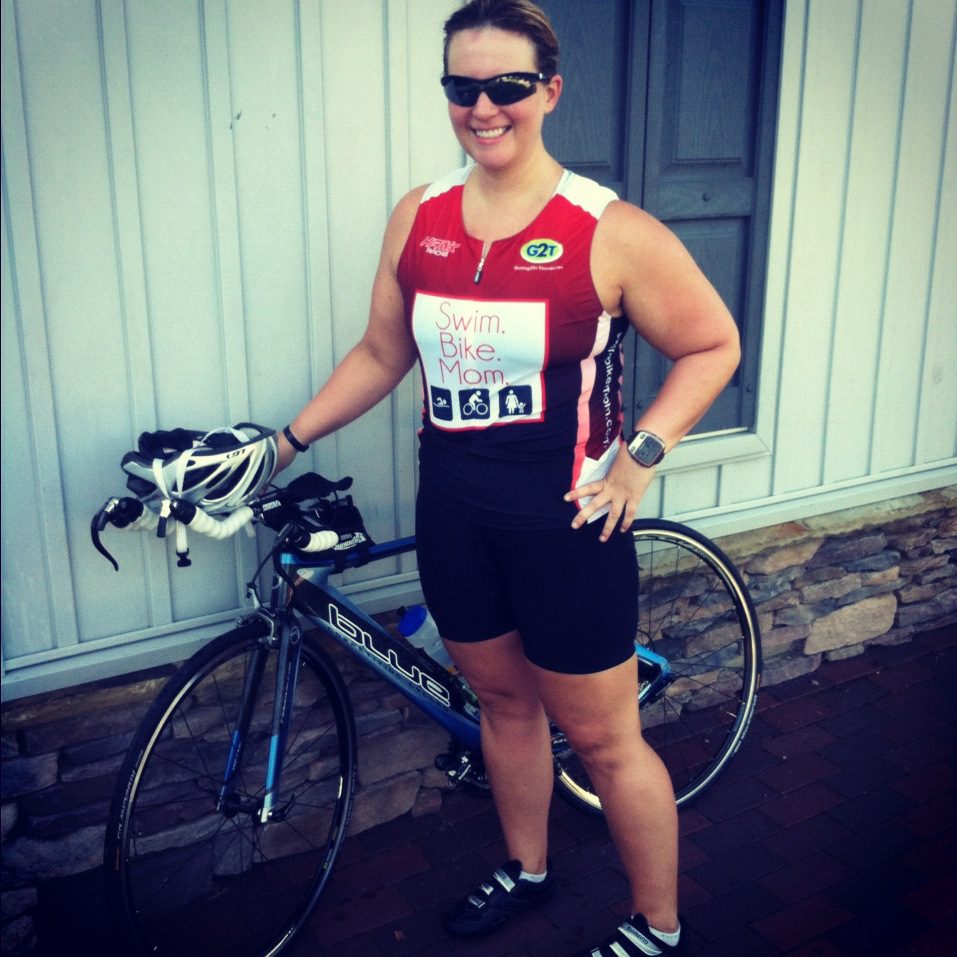 As I left the house in the wee hours of the morning, I saw Antonia in the garage and I actually felt bad for taking Andy to ride.  Is it weird to imagine the bike as having feelings? Antonia and I have been through SO much together… it just felt mean to leave her.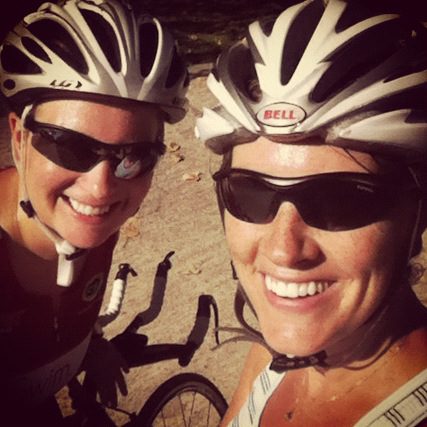 To be honest, Augusta feels like it is going to kill me. Just running 4 miles today after a 62 mile effort was incredibly difficult. I know that I will be rested for the race and also have another final build cycle… but 13.1 after 56 on a bike seems like a nightmare at this point. I know it will be okay. I am definitely farther along in my swim and bike training than I was this time last year… it's just the blasted run. I was running more before Miami.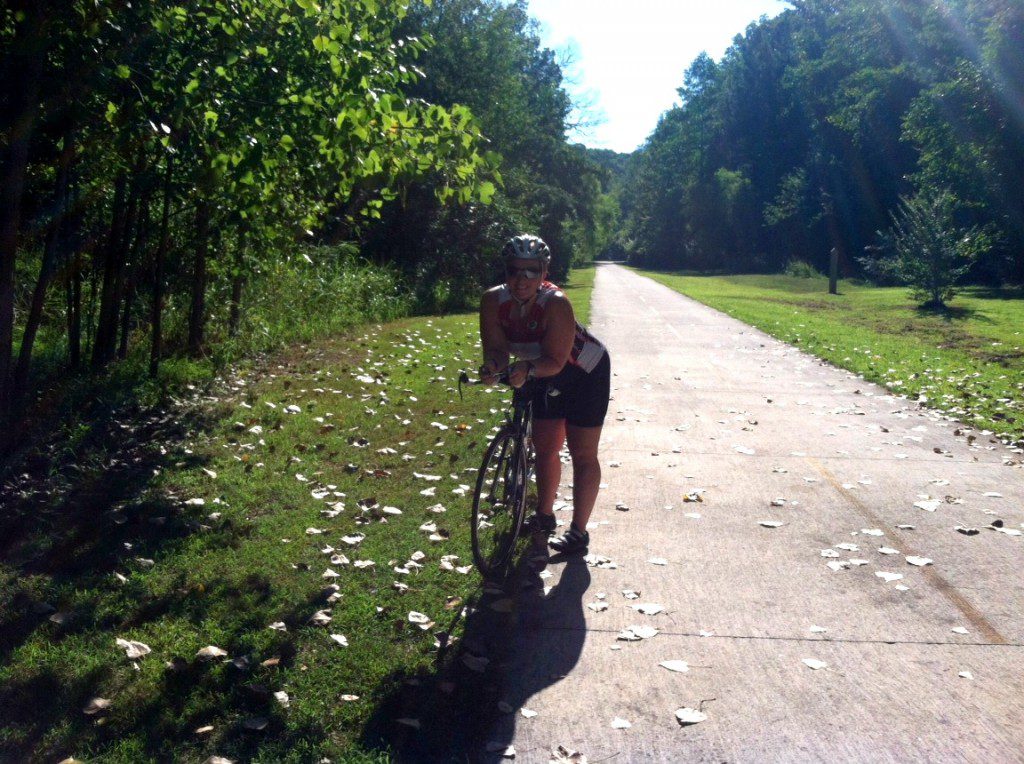 Why is the run so terrifying? It's not like I am going to die on the run. I might just have to walk a little. Or alot.  I told Coach Monster that I thought Augusta was going to swallow me whole.  He told me, "Nonsense."  Alrighty then.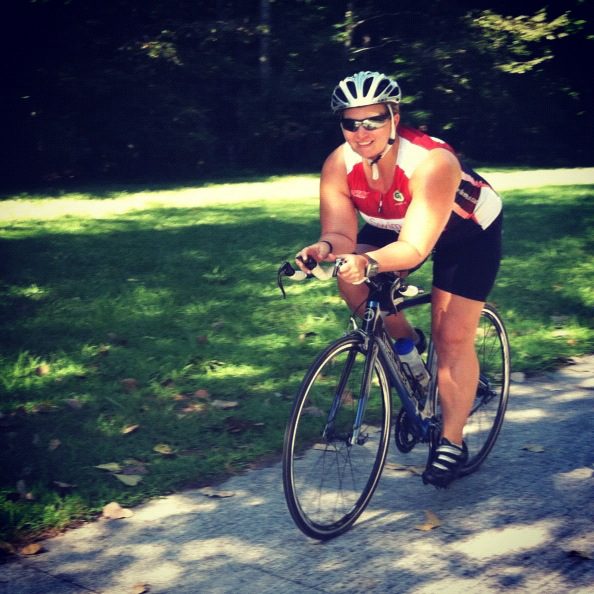 What's coming up this week? RECOVERY WEEK (waaaahhhooooo!).
Then Acworth Women's Tri on Sunday!  I love love love that race. It's a nice sprint. I would love to improve on my time from last year – but we shall see. I had a great race last year…   and was in pretty good shape.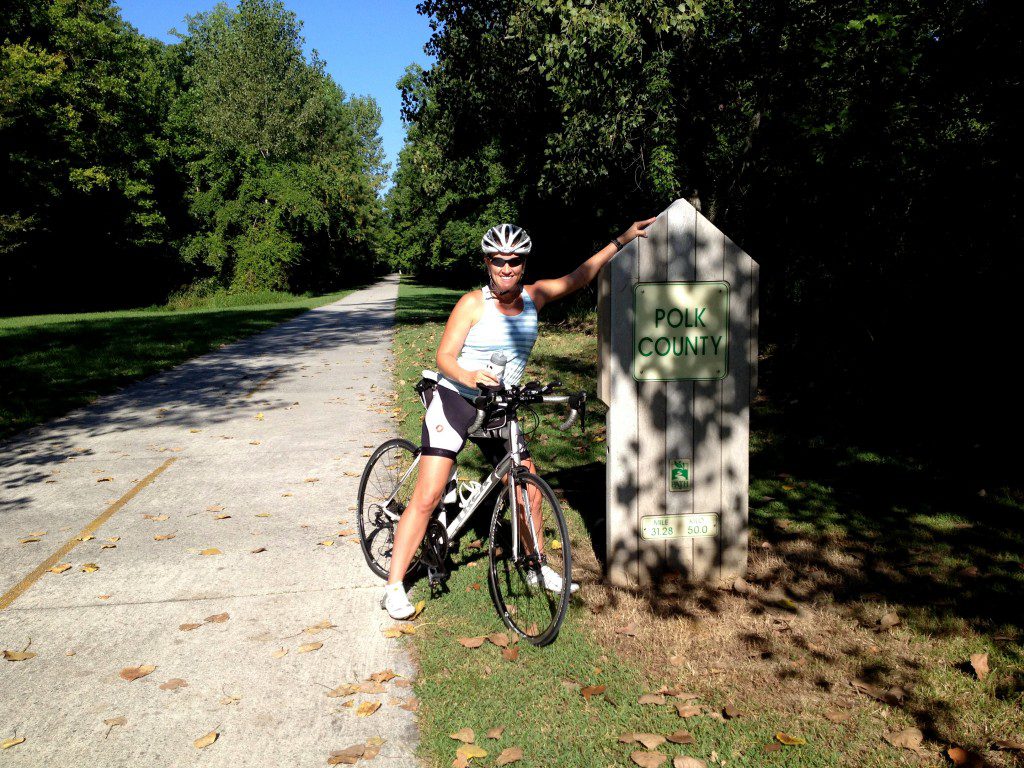 Have a great week friends.