The Expert and I headed out for a forty mile ride this morning.  Last week my ride stunk, so I was careful to hydrate well yesterday and fuel well.  We showed up for the ride and I was all ready.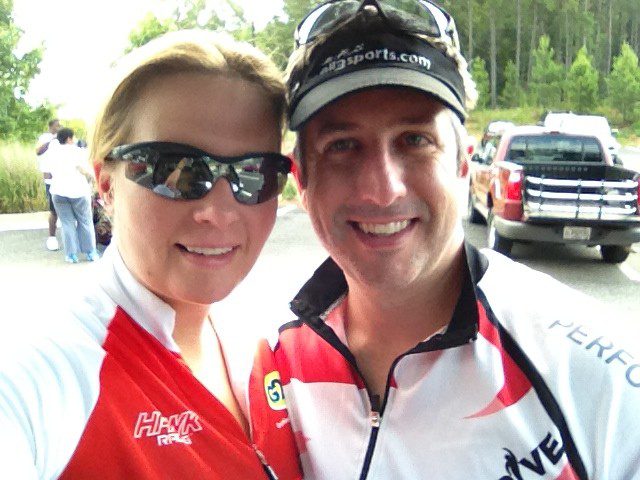 As I was waiting for the Expert to pump his tires, I checked the Swim Bike Mom Facebook page, and I had a minor heartattack.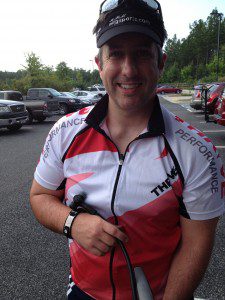 Andy Potts? [No, that's the Expert.]  But this is Andy Potts: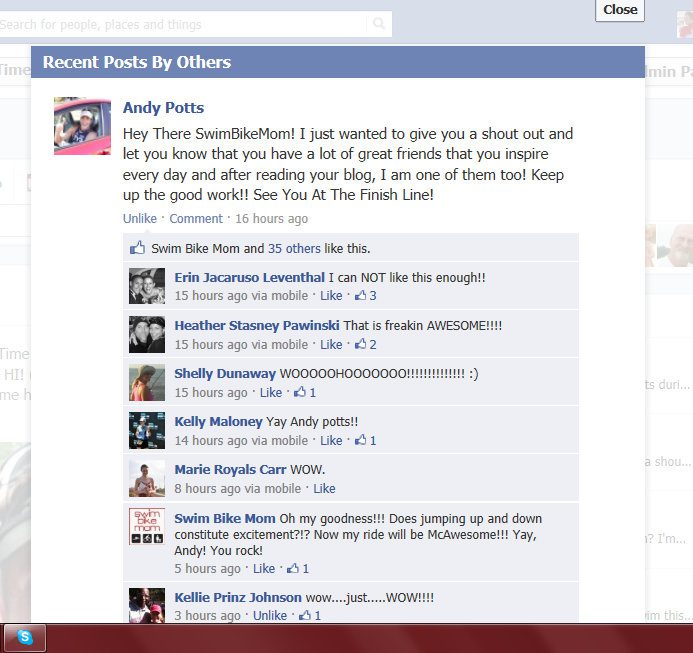 This little post by Mr. McAlcatraz called to mind two things:
Holy. And Guacamole.
So I was very excited about the Andy Potts fortune.  I squealed in the parking lot of the park, and the Expert told me to calm down and quit jumping up and down so he could read the phone…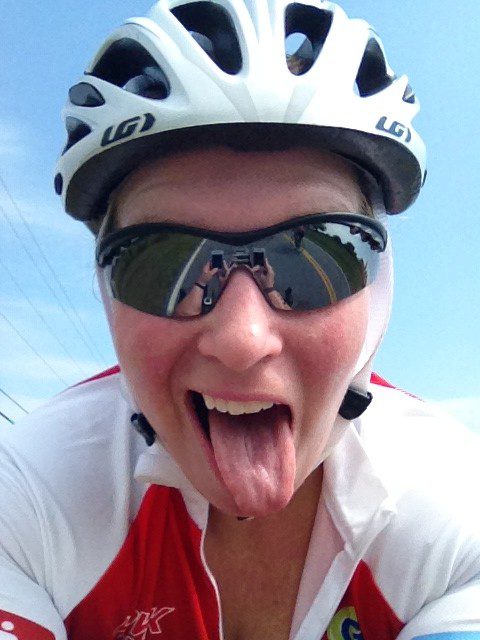 We had a great ride.
Hot and sweaty and I was close to a bonk-a-thon on the third giant incline towards Harbins Park.  But about 37 miles and we were done, and pigging out at lunch.  I know I need to eat well on these types of days… but I just want to eat…well…anything.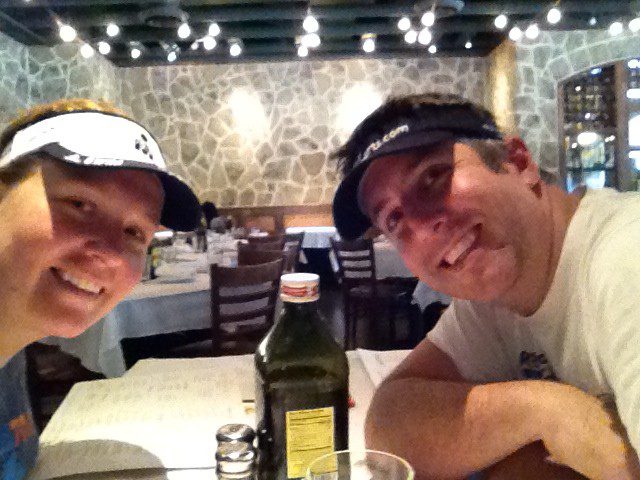 Sadly, after dinner tonight, the Expert and I drove by a law office of a fellow attorney who passed away yesterday in a motorcycle accident and I got very teary. He was not just any attorney, though — he was in my graduating law school class and a good friend.  He always would tell me, "I need to get my bike out of the garage and ride with you guys!"  Instead of a road bike, a motorcycle was his poison of choice.  And while riding yesterday, he lost his life.  I will really miss you, Trey.  You always took away the stuffiness of local bar events and made me smile.  A life way too short.  I have been reminded of this far too much lately.
I am just glad that the last conversation I had with Trey… was him sending me a joke email about putting cow's milk into my water bottles for my next long ride. True to form. A joyful spirit who left way too soon.
Take nothing for granted.  Hug your friends and family. Kiss your significant others and children. Smile and jump up and down when Andy Potts Facebooks you…. live and breathe in every moment.  You never know when it may be your last.