Some things have changed inside my head recently. Yes, the fear factor about
Ironman Florida 2013
(the big crazy idea), not to mention
Ironman 70.3 Augusta
in something like 155 days (scary!) has brought about a big change.
But something else is different.
I am not sure what it is.
For example, I woke up in Jacksonville, Florida today for a business meeting. I woke up an hour early at the hotel in order to squeeze in some cardio at the not-too-shabby hotel gym. I got dressed. I drank coffee. I realized that I left my sneakers in the car… back in Atlanta.

Old Me: "F it! I'm going back to bed! This sucks!"
Correction. The Really "Old Me" would have never gotten up early to exercise at a hotel. Never. Nev-uh.
But this morning, the Old Me was nowhere to be found. I ended up doing a series of planks, crunches, pushups, yoga moves and I worked up a decent sweat before showering and putting on the suit (which is when I really began to sweat. For the love… suits? In the summer? Who made up this dress code? )
Oh, and here are some obligatory blog photos with new self-timer app on iPhone. Come on, I know they are stupid. But no one likes blogs without photos. Boo-yow.
Push-ups with not-so-fabulous form.
Yoga. Or something that is trying to be yoga.
Crunches.
Even last night at dinner…. the Old Me would have eaten the table's entire appetizer plate of chips smothered in blue cheese, all the bread basket and been down seventeen martinis before dinner arrived. Then, because it was a "special night," my dinner would have included some sort of creamy deliciousness that would be better spread directly onto my rear end… right next to its neighbor, chocolate cake for dessert.
Instead, I had two blue cheese chips, one piece of bread and grilled fish. Two blue cheese chips. TWO. Seriously. TWO! TWO!
I'm not sure who I am. Really.
But I think I am starting to like myself a little more each day. I am learning that fat, skinny, fit or fabulous is not the issue… it's something about being kind to my insides. Taking care of myself. Giving my body a fighting chance by feeding it nicer. And giving myself a break when I fall down.
Even as I sit right now at the airport, typing furiously, I sit across from Cinnabon. A bit ago, I had marched right past Cinnabon. I went to Starbucks. Instead of ordering my standard fat-free chemical latte and blueberry scone, I opted for a plain coffee, apples, cheese and crackers.
Speaking of Jacksonville… look at the world's shortest escalator ever.
It's weird.
But really, these "same changes" feel different this time. I have made these changes before. But the choices felt painful.
This time, I swear it feels different. Maybe I can credit my frame of mind. I'm not dieting – I am simply trying not to kill myself with food and alcohol.
These changes feel sustainable. Soulful.
I am sure I will fall off the "kind to my insides" wagon now and again. The difference is… I think now I have the right frame of mind to stand up, dust off and get back on the train.
Many of you said you were "with me" and wanted to implement healthy changes in your life…
How is your journey going so far?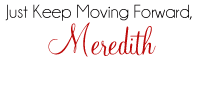 Swim Bike Mom on Facebook, Twitter, Daily Mile, YouTube and Pinterest