I received the most AWESOME email today.
Check out this photo from SBM friend Sarah. Naturally, I love the shirt in the last pic, but what an amazing story. She did her first tri in 2010 and it changed her life forever. Way to go, Sarah. Thanks for sharing.

Today, I had a great elliptical session and 2200m swim. I am down 2 pounds. Yay.

Sarah's words:
"How's this for numbers! You ask why I'm so passionate about Triathlon…
I did my first sprint in 2010, it changed my life. Find your passion.
Be the inspiration you seek.
My goal weight was 145 but I've embraced the healthy weight and I'm ok with muscle and tone

🙂
The history on the pictures…
2005 – 6 months after I had baby #1
2006 – I was 2 months pregnant with #2
2007 – Was 10 months after baby #2…and those are maternity pants I'm still wearing!!
To anybody wanting to lose weight…get rid of the FAT clothes the second you make progress! Leave no room to slip back!!!
2008 – I started walking
2009 – I started jogging
2010 – I bought a bike in June and thought that qualified me to do a triathlon in September!
2011 – 2nd triathlon
2012 – Just last week when my SBM tech shirt came (made my day!)
I hope to do a Half Iron in November 🙂
Got a great story to share? Head on over to http://www.swimbikemomstories.com/, get inspired, and then… send me yours to SwimBikeMom at Gmail dot com.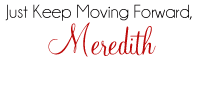 Swim Bike Mom on Facebook, Twitter, Daily Mile, YouTube and Pinterest