So my big, genius idea about going easy on my food and treating my eating like training was a giant, out-of-the-gate FAIL. I know you get a kick out of my usual food confessions, but I will actually spare myself the humiliation (this time).


Usually, I can joke about it, but really, I'm not finding humor in it anymore.

I gots a problem.
I am meeting with Ilana Katz (my pal, book-contributor and nutritionist) again on Saturday. I know she'll help scare me straight.
As I swam a very hard and well-earned 2100 meters this morning, I felt like crap from what I put into my body yesterday. I fueled my body with poopsicles, alright. Garbage food. And lots of it. Disgusting chemical food that tasted delicious.
This morning, I was whining to the Expert:
Expert: You have to get your act together.
Me: I know.
Expert: You have people depending on you.
Me: I know.
Expert: Get it together, Mere.
Me: Okay.
But all I can think about today is cookies. I wanted to leave work, go to Panera Bread with my laptop and work from their tables…. so I could sit and eat their cookies. Then, I have been thinking about how much I want to eat pizza and drink beer after work. I had a swim this morning, and I want to UNDO it all with FOOD.
WHAT IS WRONG WITH ME?!?! I can't take this food obsession/destruction any longer! I seriously feel like I am about to lose it.
Well… I was feeling that way…
Until I remembered something very important: I have signed up to volunteer at Ironman Florida in November.
And then I remembered the reason I volunteered: so that I can register for my first (and probably last) Ironman for 2013.
Then I got scared.
And I didn't want pizza or beer anymore. I just wanted to get on my bike, get this healing broken foot run-ready and feel healthy. The thought of 2.4 miles in the water, 112 miles in the saddle, and 26.2 (holy guac) on the run…
140.6 miles at this weight? In these pants?
Oh. em. gee. If I had to ride 112 miles with my 10,000 pound rear in the saddle… the Queen would fall off.
 Needless to say, Ironman has officially scared me straight.
Really, all I can think to say now: time to make this sh*t happen.
Who's with me? Who's coming with me?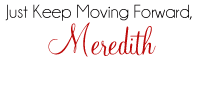 * * *
This post is sponsored by Premier Protein.