I went to spin class today for the first time since the boot removal. I was huffing, puffing and sporting a giant red tomato face. I could not believe how much I had "lost" in just a few weeks. After class, I texted Coach Monster to report my findings of complete and utter feelings of starting over again, feeling exactly like a newbie triathlete again.
He wrote me back:
"Patience, grasshopper. You are where you are. Embrace your current 'place' and be thankful that you are moving forward towards your fitness goals. In the end, it is all any of us can do."
[After he sent the text, then he ninja chopped six bad guys in an alley outside his dojo. Just sayin.]
Embrace your current place….
Take a hint from the Swim Bike Kiddos. Who have no problem with this mantra.
I responded: "If we could only see ourselves through the eyes of others." One of my favorite quotes from Coach Carrie. For even Coach Monster has had some negative statements about himself lately. Coach C always tells me: "Remember to see yourself as others see you" which is kind of scary, but also reassuring. Because we are the biggest enemies of ourselves.
Embrace your current place…
However, sometimes we do not want our current place. I completely understand that. So how do we embrace a place we aren't loving? How do we move forward when every step (literally and figuratively) hurts?
At the risk of sounding mumbo-jumbo-hocus-pocus, I believe that the simple Law of Attraction is at work. We must embrace the place, miserable or happy, and put out the positive vibes into our little universe. With the outpouring of positivity, good things are attracted, and better things appear on the horizon.
I go back to this quote all the time:
Just because something isn't happening for you right now… doesn't mean that it will never happen.
I must repeat that mantra, sometimes 10000000 times a day….or else, I'd become Swim Bike Murderer. Just sayin.
For example, just because my swollen pork foot is a "decroded piece of crap" right now, doesn't mean it will be a piece of crap for always.
Post-NOLA festivities = Sausage foot
Embrace your place and have a great weekend, everyone. The Expert is racing his first sprint of the season tomorrow! (So jealous!)
* * * ** * * ** * * ** * * ** * * ** * * ** * * ** * * ** * * ** * * ** * * ** * * *
In other news, I am working on a sponsored campaign with Premier Protein. I am pretty sure that this is a "Frosty" Recipe that this Peanut Butter Lova will be Trying:
Monkey Frosty
1 Banana peeled and frozen
1 Premier Protein Chocolate Shake
3 Tbsp Peanut Butter
Ice for volume
Directions: Break frozen banana into pieces, combine all ingredients in a blender and blend on high until lightly chunky. Scoop into large cup and serve with a spoon.
Okay…. That sounds goooooood. Premier Protein suggested that I incorporate the shakes into my morning meal routine. If we're talking peanut butter and bananas, I think I can "manage." I'll keep you updated when I try the shakes and let you know what I think!
Really, though, I am always looking for a new protein powder. I used Designer Whey for years during weightlifting, but haven't found one I really love since then. Premier Protein is also a whey isolate, bringing 30grams of protein per scoop. I'm still living the mostly vegan lifestyle – and while I know whey is a no-no… I have learned not to beat myself up over an isolate. If you are interested in a new protein powder, check them out and then let me know what you think.
Here's a sponsored article: Three Ways The Right Protein Can Help Boost Your Day.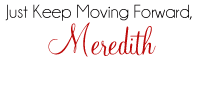 Swim Bike Mom on Facebook, Twitter, Daily Mile, YouTube and Pinterest
*Premier Protein is a sponsor of this Post*