A group of us went to see the Snow Patrol concert last night – the group included Mountain Goat and the Expert. Mid-town Atlanta. Love it.
Mountain Goat wore her "good" t-shirt to the event. I brought my heinous boot, Wilson, along. Wilson got lots of love, though.
Fun night, but made me realize that I am no spring chicken. Not only that, but I am re-programmed triathlete chicken… meaning, I like to go to bed at 9:30.
The days of staying out until 4am and watching the sun come up at Waffle House are long gone.
Yes, we still went to the Waffle House. Only it was 11:00. I have been super about my diet. This was the first processed food I have had in a long while – and it was a peanut butter waffle. Absolutely, positively completely justified.
We walked ALL over God's green Atlanta earth last night, and the
foot felt
pretty good. I slept without the boot for the first time last night, but I did not sleep well – I was too worried about breaking it with my pretend running.
Just three more weeks in the boot.
How time flies when you're having fun. I will hopefully get the boot off ….and then we'll head down to New Orleans for 70.3 to root on SBM friends, Robyn and Luke… and Coach Monster. I will cry that I am not racing, but I will have a great time …and get inspired for what's coming next.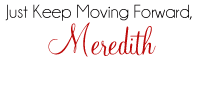 Only three more days to order your SBM Cycling Gear and Kits.