I am now in cahoots with Pace Per Mile, which is the #1 Endurance Radio Show streaming online. I have been asked to be the state reporter for the lovely state of Georgia, so I'll be coming to you via online radio with exciting upcoming races for our fabulous state.
Of course, many of you are not Georgians, so you may not care about Georgia (for shame) …BUT ..Pace Per Mile has reports and reporter for other states, in addition to incredible endurance radio shows. You can find
your state here
.
For starters, here's the
Swim Bike Mom reporter page
with a new audio about two great races to check out (and do!) this weekend right here in the Atlanta area. Turn up your speakers (if you dare) and be prepared to be hit with a Southern accent. Click
here
.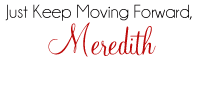 Don't be a Party Pooper. Come Play.