I might be done feeling sorry for myself and my hideous broken foot.
The Expert went to the gym today to put down a swim, and I decided I would go. Instead of sitting in the cafe and moping, I actually decided try to do something. Do what, was the question. Regardless, breaking a sweat required me leaving the crutches at home, and officially brave the boot walking. So I did.
My right foot looks like it belongs to someone else.
I forgot how huge Life Time fitness really is. I looked around, envious at the runners. I landed on the hand cycle machine, and hand-cycled four miles.
I felt weird.
Then I did a wide variety of upper body exercises, like lat pull downs, shoulder presses, deltoids raises, and incline presses. I found out the things I can do (upper body), but also the leg extensions machine (quads) if I adjust it higher so that the bar hits me around the shins, not the ankle. I could do some abs, but getting off the ground with the boot was a little precarious.
The best part about the trip to the gym was: 1) the strange looks from people, and 2) the appreciation I gained for my former abilities. I never appreciated the blessing that is complete mobility. I am sad as all hell that I can't walk from one end of Life Time to the other without pain and super slowness, but I can tell you… once I am able to run again, I will cherish every stinking horrible workout, from start to finish. I miss it all.
Just waiting for all this cough syrup to come down…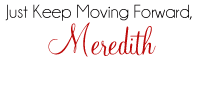 This Boot is Made for Walking.
The Return to Tri Countdown Begins..

…Count with me: