Man, I woke up evil this morning.
I saw the Expert sitting on the couch while I tried to take shower, get dressed, naked stumbling, crutches sopping wet fiasco (also, totally worse than naked coughing vis-à-vis Seinfeld), and I was mad. I was mad that he was sitting. I was mad that I was using crutches naked. [Do people really have to use crutches naked? I wasn't seeing a way around it, but if you guys have some suggestions, let me know.]
This morning was my favorite spin class, and I wasn't there (obviously). Coach Monster called me last night to tell me that I would be missed in class. I told him to play "Fat Bottomed Girls" in my honor.
I'm on my third day of working from home (which is a nice luxury – to have the type of job that can be done from a laptop and a bed). I'm able to de-boot the foot, and let it rest, so that's nice too. I'm able to sit in jammies. I'm able to curse people without them hearing me, which is a nice change from the office.
But my workouts are continuing to pop up in my email inbox. I think next weekend should be the last of them, because Coach M had only built me out two weeks ahead. The emails show me what I should be doing, workout-wise. I am also receiving the standard emails from the race director at New Orleans. The whole thing sucks.
And I'm not Ms. Sunshine around this place either. I did pretty good for a few days, but now I'm just mad. Kinda evil. So just a few minutes ago, I grumbled down to do some work, and I snapped at the Expert who was leaving for work. I locked myself in the bedroom when the babysitter arrived, and I just cried.
One of my big things is perspective (I have none), and I try to remind myself that someone has it worse. The idea that if everyone in the world threw their problems in a pile… that I'd want my problems back immediately. I know that. To channel Coach M's wise words:


"…take a deep breath, focus on what you can control
and move forward. Let everything else go."
I know all these things. The stuff is in my brain. I even received an email this morning from a blog I love, called "10 Ways Happy People Choose Happiness." (Seriously good post, recommended). Then I sharply contrasted that post with the other email I received: Depressed People Make Better Lawyers.
The thing is: I don't feel happy right now. At all. Even though I know I have much to be happy about.
I preach about triathlon being that special quiet place, the time when a mind can rest, while a body aches… and to have that taken away, all of the sudden, in the wake of a race just eight weeks away… feels just plain rotten. I know things could be worse. Trust me, I know. But when triathlon has become so necessary for my well-being, the sudden removal almost requires a certain grieving process.
But I am working on my happy. My choice to be happy. I will continue to work on it. Keep on working, keep on moving forward, keep on keeping on. I referred myself back to a post from my trip to San Diego in January, inspired by this picture at Torrey Pines, my happy place.
My very own words came back to bite me:
"The stones represent choices. You can pick them up and carry your choices with you, one by one, your bad choices, your good choices. The regrets, the egotistical ones… you can pick them up, and haul them, mile after mile after mile. Until eventually, the beach still has miles to go, but you're carrying all these stones, and you've got nothing left to walk the rest of the way….
Choices shouldn't define us. Yes, choices often make our paths. Paths and self-worth are two different beasts. Think about it. Choices. Should. Not. Define. You….
For eventually, all choices will be washed smooth and beautiful, forming the ever so slight backdrop of your true spirit, your whole life, the wide expanse of who you are. Just a beautiful beach, and one you've earned to tread upon."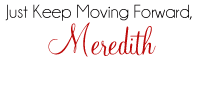 Let's Choose Happy.