…The Tough wear a boot.
@#*($%!…… thumbs up.
I would like to tell you that I did this during a massive bike crash. Or a fall across a finish line, but the truth of the matter is that I dropped like a toddler onto my driveway this morning for no reason… and now I have this boot to wear.
For the next eight weeks. Broken foot. Fifth metatarsal bone. Fracture. Pride and sanity severely broken.
New Orleans is obviously o-u-t, which is resulting in a big, massive, epic p-o-u-t. I'll be a cheerleader for the Expert, Coach Monster, Robyn and Luke. Maybe I'll make glitter signs.
The doctor came in carrying her laptop with my x-rays, and said, "Well, it's broken." And my first reaction was, "What? Your laptop?"
A Whole New Meaning to Elevation.
I'm not sure what else to say other than, this sucks, but I'm thankful that it doesn't require surgery, that I have a foot to even complain about, that I can wear a boot so I can take it off to drive, etc. I will take this opportunity to learn to swim with the pull buoy, use the hand cycle machine, and build up my biceps.
In the meantime, somehow I'll…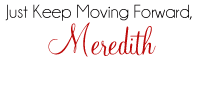 Don't give me the boot.