Tomorrow, I am staring a 9 mile run in the face. That seems pretty ridiculous for a number of reasons:
1) I have slept about 5 hours in the last two days due to the kids being sick and waking up every 20 minutes to cough, throw up or wet the bed;
4) Life in general is stressing me the hell out.
I can't seem to find enough time for anything.
Cutting out the job would be a luxury, and would probably result in a divorce. I'm not the type to stay at home. The Expert is not the type to marry a non-income producing woman. That doesn't make him sound very nice, but I'm not really sure how else to put it. We are a dual-income household, and that's the way it's gotta be. Even if I stayed home, I'd probably turn into one of the obnoxious Stay At Home Mothers who bakes, crafts, and blogs only about how cute my kids are. Then I'd volunteer for all sorts of shenanigans. Resulting in me not having any time.
See? I just think there's no more time to be had. So when the going gets tough, the tough get going and going and going.
Cheese.
Oh goodness. Moving on.
I like the background. Not so much the foreground. At least I see a rear kick in that stride.
Jazz hands.
And another one.
Taking off for the 10k. Good shot – love this one.
Well, Hump Day is nearing to a close, but I see a Full Moon rising. Time to go straight to bed and pull the covers over my head.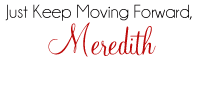 I may have shunned Facebook personally, but for my alter-ego, it's all the rage.